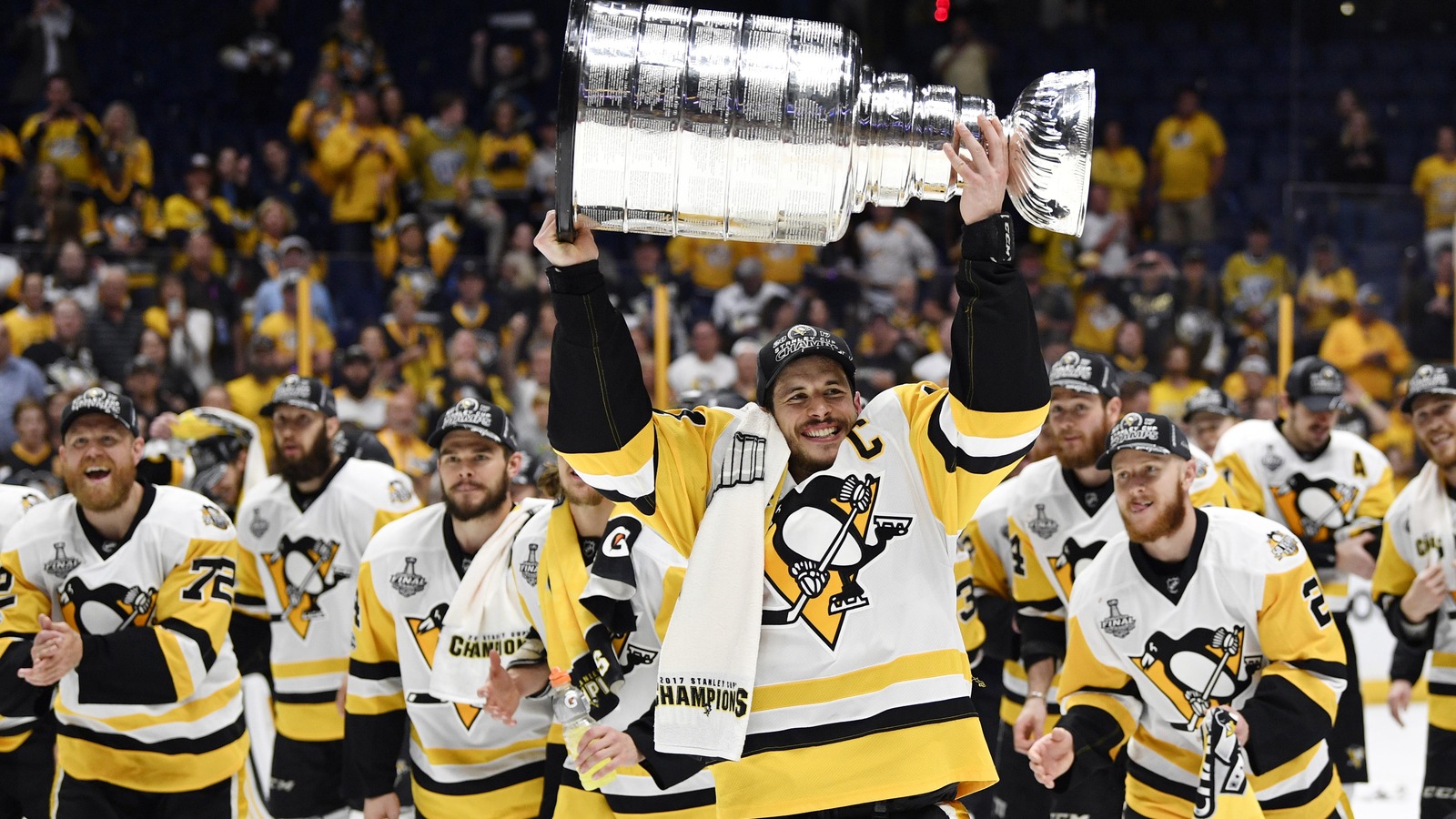 A petition has been started to urge the Penguins to skip a White House visit if one is extended.
Christopher Hanewinckel-USA TODAY Sports
A petition has been launched urging the Pittsburgh Penguins to decline a trip, if offered, to the White House to celebrate its second straight championship in protest of the presidency of Donald Trump.
The petition, hosted on the Care2 Petitions website, cites Trump's decision to pull out of the Paris climate accord as the primary reason the Penguins shouldn't honor an invitation, if such an invite is extended.
The petition reads in part as follows:
This amazing victory is the second time Pittsburgh was featured the international news this week – after Donald Trump cited Pittsburgh in his decision to pull out of the Paris Climate Agreement. Hockey won't thrive in a world wracked by global warming…

For that reason, and many other horrible decisions and statements from this administration, we urge the Penguins to decline any invitation from the White House to celebrate this victory. News reports are indicating that the Golden State Warriors have unanimously decided to avoid Trump's White House as well.

It's important that those who oppose Trump's efforts to take our country and our international community backwards on climate change and other issues stand united. Please Penguins, send a clear message that you don't support his irresponsible "leadership."
As noted in the petition, Trump interestingly said when defending the decision to pull out of the climate agreement that he was "elected to represent the citizens of Pittsburgh, not Paris."
As of Wednesday afternoon, over 6,000 have expressed support for the petition. And every time a goal is reached, the number is increased.
Penguins president David Morehouse indicated Tuesday the team would "never turn down" an invite to the White House if one were offered. The team did visit the White House last year after its Stanley Cup Final win when Barack Obama was in office.
The Golden State Warriors are also involved in controversy surrounding a potential White House invite. The team unanimously voted against attending a potential White House ceremony if an invite was extended, per several reports. A later statement from the team, however, indicated no decision has been made at this time.
MORE FROM YARDBARKER
Penguins News

Delivered to your inbox

You'll also receive Yardbarker's daily Top 10, featuring the best sports stories from around the web. Customize your newsletter to get articles on your favorite sports and teams. And the best part? It's free!