Jonathan Bernier injured again with Colorado Avalanche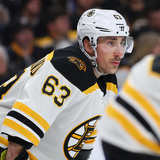 Boston Bruins forward Brad Marchand could miss some time — not due to injury — but after another incident in which the forward collided with Chicago Blackhawks winger Anthony Duclair in Saturday's game. You can see the video here. While on the surface it does look as if Marchand was attempting to avoid Duclair, one has to wonder how the Department of Player Safety will treat the...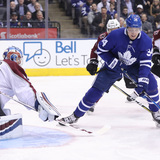 With goaltender interference becoming one of the most talked about topics in the NHL in recent weeks if not months, TSN's Darren Dreger tweeted that the four NHL All-Star coaches, NHL general managers and team executives are meeting today in Tampa Bay with league brass to discuss it. Dreger adds that NHL director of officiating Stephen Walkom will also attend the meeting.The debate...
Watch as Mike Hoffman dumps the puck on net and the puck takes a funny bounce on Jonathan Bernier.
Daren Millard and Todd Hlushko talk about the Ducks falling to the Predators and how having Jonathan Bernier in net put Anaheim behind the 8-ball.
Jonathan Bernier took over goaltending duties for John Gibson after the Ducks goaltender injured himself in the first period.
Anaheim Ducks goalie Jonathan Bernier can't seem to locate the puck after a save but the Edmonton Oilers do and make it 4-0.
MORE STORIES >>
Maple Leafs News

Delivered to your inbox

You'll also receive Yardbarker's daily Top 10, featuring the best sports stories from around the web. Customize your newsletter to get articles on your favorite sports and teams. And the best part? It's free!