We've updated our Privacy Policy.
By continuing to use this site, you are agreeing to the new Privacy Policy.
Sir Andy Murray receives a rude awakening from comedian Michael McIntyre for Sport Relief 2018.
Andy Murray could make his return from hip surgery at one of two new indoor events in the UK later this spring.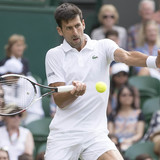 Novak Djokovic's attempt to unionize his fellow men's tennis players has been the talk of the Australian Open so far.According to the Daily Mail, Djokovic spoke at the annual player meeting at the Australian Open on Friday night. Djokovic reportedly spoke last, politely asked non-players to leave the room, then brought up a lawyer to help make the argument for why the players should...
LIKE WHAT YOU SEE?
GET THE DAILY NEWSLETTER: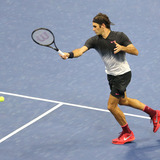 Roger Federer showed respect to Scotland in the best way possible during an exhibition match against Andy Murray.Federer fit in well with the Glasgow crowd in the second set, when he had a kilt outfitted for him. The No. 2-ranked player in the world then proudly wore it while playing the set. Check out some of these shots of the action. Surprisingly, it's a good look for him.
With less than a month of grass court play between Roland Garros and Wimbledon, it's important for participating athletes to make their efforts count. Players hope to use tournaments like Queen's Club, taking place this week, as tune-ups to refine their skills and cut out bad habits before competing in the sport of tennis' most storied tournament. To lose early in such a tournament...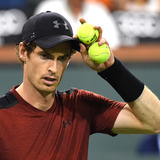 Andy Murray has enjoyed an excellent career so far that's included three majors, two Olympic gold medals, and a world No. 1 ranking. That's pretty outstanding. But Andre Agassi thinks Murray could do even better — for even longer — if he makes a change to his game.Agassi gave an interview to The Guardian that was published on Monday that was full of great comments from the former...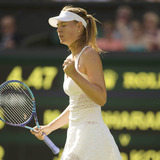 Maria Sharapova is eligible to return from her doping suspension next month, and she will be guaranteed spots into tournaments despite no longer being ranked. Many people feel Sharapova should have to earn her way back, and World No. 1 Andy Murray agrees.Sharapova has already been told she will be given wild cards to WTA tournaments in Stuttgart, Madrid and Rome. She'll need a wild...
Heading into 2017, hopes were higher than ever for the current world No. 1 Andy Murray. He had a terrific year in 2016, winning Wimbledon and riding a hot streak all the way to the No. 1 ranking, but his past lackluster performances in major tournaments have kept most people's expectations in check. After a round of sixteen loss in the Australian Open to Mischa Zverev people are...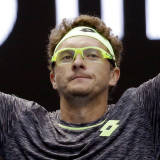 Uzbekistani tennis player Denis Istomin made history on Thursday at the Australian Open when he shocked Novak Djokovic in the second round of the tournament. Istomin, who is ranked No. 117 in the world, beat Djokovic in five sets, 7-6, 5-7, 2-6, 7-6, 6-4. Istomin said he battled cramps in his legs and still won the match. He rallied back from down two sets to one to win it. Making...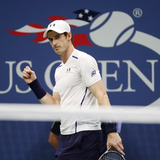 Great Britain's Andy Murray, who has been surging in men's international tennis since his winning his second Wimbledon title this summer and the gold medal at the Rio Olympics, defeated John Isner today to win the 2016 Paris Masters for the first time in his career. Another career first will come on Monday where he will be ranked World No. 1, the first Briton to hold the title since...
MORE STORIES >>
Tennis News

Delivered to your inbox

You'll also receive Yardbarker's daily Top 10, featuring the best sports stories from around the web. Customize your newsletter to get articles on your favorite sports and teams. And the best part? It's free!