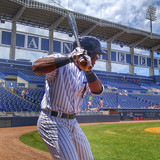 "While the other team's hitting, you take an hour and you get a sandwich that (the club) pays for and you eat it. Are you working?" - Pat O'Conner, Minor League Baseball president After surviving a veto threat from President Donald Trump, Congress passed an omnibus spending bill that will have several winners and losers. Among those irrefutably falling in the latter category are...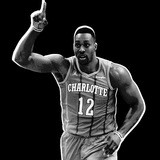 On Wednesday night, Charlotte Hornets center Dwight Howard grabbed 30 rebounds to go along with 32 points and, in the process, joined some elite NBA company. It was the first 30/30 performance in over seven years and, prior to that, had not happened since 1982, when Moses Malone was in his "Chairman of the Boards" heyday. Howard played like he was 10 years younger, and the impressive...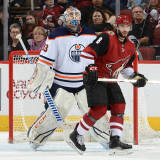 At the end of every workweek, Yardbarker takes a look at what the NHL has in store for the weekend. We'll see whose stock is soaring, who needs to get their acts together and what tilts promise to keep you on the edge of your seat. In this week's edition, the playoff race continues and discussion arises about changing a very controversial rule.Who's on fire Every week, we look at...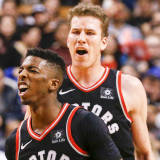 It only took a mere four games for the Cleveland Cavaliers to eliminate the Toronto Raptors in the second round of the Eastern Conference playoffs last year. Another season, another disappointing playoff exit, and Raptors president Masai Ujiri had enough."After that performance, we need a culture reset here," he said during his end-of-season exit interview. "We need to figure it...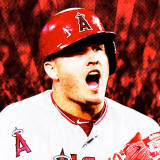 MLB Opening Day is just around the corner, but before it gets here, why not take a trip around the diamond and see our top 10 at every position rankings for 2018 first? 4. Chris Sale, Red Sox Whether it be his menacing glare, often nasty disposition or the snake-like way he unfurls on the mound, Sale has always had a special type of intimidation factor on the hill. Of course, the...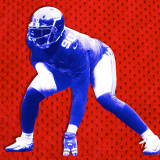 Another day, another blockbuster NFL trade.On Thursday, the New York Giants shipped veteran defensive end Jason Pierre-Paul to the Tampa Bay Buccaneers in exchange for draft picks, an offer that new Giants GM Dave Gettleman could not apparently refuse. It's the type of move a new regime makes when it wants to clean house. Still, the deal was somewhat of a stunner from the Giants...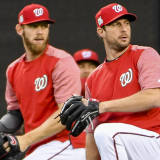 While home runs are hit at record pace and powerful offensive attacks make most of the headlines around the game, there is still a place for potent pitching to neutralize even the most intimidating offensive fronts. This begins with the most well-equipped starting staffs to set the tone early. As proof, the eight teams with lowest collective starting ERAs made the 2017 postseason...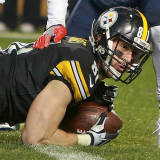 It took the better part of a century, but it looks as if the NFL is finally getting around to letting coaches, players and fans know what exactly does and does not constitute a catch.It's no secret that the league has had a major issue with the ambiguous wording of its so-called "catch rule." Just ask Calvin Johnson, Dez Bryant, Jesse James or any number of current or former NFL...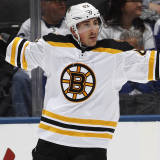 It's no secret that Brad Marchand has built his résumé in the NHL on being the player that fans outside of Boston love to hate. He's the perpetual pest, the everlasting agitator, that guy who can get under your skin just by smirking in your general direction.But through all of that, he's spent the last few seasons molding himself into one of the Boston Bruins' leaders — not to mentioned...
With the combine finished and free agency in full swing, the 2018 draft picture is become more clear. Several big-name players have found new homes, while one team already moved up in the draft to get its man.Here's our latest predictions for how the first round of the 2018 NFL Draft will turn out as of March 20, 2018.
All Sports News

Delivered to your inbox

You'll also receive Yardbarker's daily Top 10, featuring the best sports stories from around the web. Customize your newsletter to get articles on your favorite sports and teams. And the best part? It's free!
THE HOT 10: Who's Trending