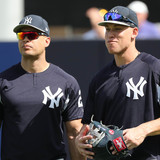 While the old adage goes that pitching wins championships, recent developments could force that belief to be revised. As last year's unforgettable World Series showcased, having a lineup that can rake up and down just may be the ultimate trump card in today's game. Coming off a year in which a record number of home runs were hit and postseason records were shattered with regularity...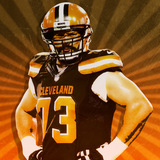 It's the end of an era in Cleveland, as perennial All-Pro left tackle Joe Thomas officially announced that he will be retiring at the age off 33 after spending 11 seasons in the NFL, all of which came with the Browns. And sure, as far as the Browns go, the last decade has been one that the franchise and its fans would soon like to forget. Things started well enough for Thomas in...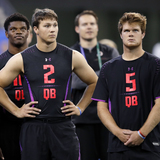 The Jets already signed two quarterbacks this offseason and currently have five on the roster. That sort of glut would seem prohibitive for getting another quarterback, and yet there were the Jets over the weekend swinging a trade with the Colts to move up to the third overall pick.Even after retaining Josh McCown and bringing on Teddy Bridgewater, it's hardly surprising that the...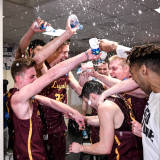 Well, you are probably seeing a lot of red in your bracket this Monday morning after the NCAA tournament underdogs decided to go scorched earth on the competition. The first and second rounds were a veritable bloodbath for many favorites, and history was made when UMBC became the first No. 16 seed to take down a No. 1 seed in 135 tries. The Retrievers may now hold the greatest upset...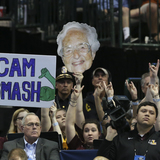 What a wild first week of the NCAA Tournament. We had it all! Buzzer beaters, upsets, big time performances and people shredding their brackets all over the country. We had history being made.Every tournament has had their share of upsets and Cinderellas but this seems different. You can be any of the sixteen teams remaining and actually feel as if you have a legitimate shot to get...
"Who could forget the amazing Jose Altuve? Where's Jose? He's much taller than I thought." - President Donald Trump It's been a busy sports week for U.S. presidents, present and former alike. On Monday, Donald Trump welcomed the World Series-winning Houston Astros to the White House as per tradition. The event doubled as a celebration to the city of Houston and tribute to the many...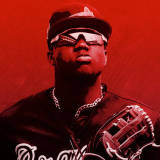 If you haven't already, it's time to start becoming familiar with the name Ronald Acuna.The Braves outfielder is widely regarded as the top young player in all of baseball, and despite having a grand total of zero official MLB at-bats under his belt, the 20-year-old sensation is already drawing comparisons to Mike Trout, Bryce Harper and Hank Aaron. That's pretty good company for...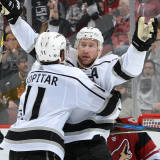 At the end of every workweek, Yardbarker takes a look at what the NHL has in store for the weekend. We'll see whose stock is soaring, who needs to get their acts together and what tilts promise to keep you on the edge of your seat. In this week's edition, the fight for a playoff spot continues to be tight and two players make NHL history.Who's on fire Last week, we noted that the...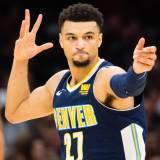 Jamal Murray became of age to drink legally in the U.S. less than a month ago and played in his first NBA game fewer than two years ago. Despite his age and relative lack of experience playing basketball at its highest level, Murray was booed for an entire game in one of the most iconic arenas by one of the prettiest fan bases while playing against one of the league's preeminent...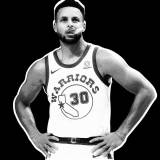 Happy belated 30th birthday to the greatest shooter in NBA history.On Wednesday, Steph Curry turned the big 3-0, and to celebrate three decades of Wardell the Warriors threw their captain a surprise party. Curry arrived to the event in style, only to see both Steve Kerr and Klay Thompson show off their best dad dance moves once he got there. The team may have actually gone a little...
All Sports News

Delivered to your inbox

You'll also receive Yardbarker's daily Top 10, featuring the best sports stories from around the web. Customize your newsletter to get articles on your favorite sports and teams. And the best part? It's free!
THE HOT 10: Who's Trending