The legend of Alabama quarterback Tua Tagovailoa remains strong during the NCAA Tournament. On Saturday, Alabama faced Villanova in East Region play in Pittsburgh. After only trailing 32-27 at halftime, the Crimson Tide saw the top-seeded Wildcats open a comfortable double-digit lead in the second half. The sight wasn't pretty if you're an Alabama fan. Of course, Nick Saban's move...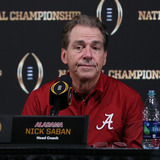 It's safe to say Nick Saban is a much better football coach than a pitcher. The Alabama Crimson Tide head football coach was on hand Wednesday night to throw out the opening pitch ahead of 'Bama's baseball game against (No. 15) Southern Miss.Here's a video of Saban, who has pretty decent form but not quite enough arm to get the ball all the way to the plate. Saban must have been...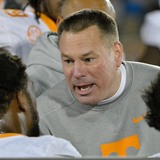 It sounds like the Butch Jones/Alabama report may turn out to be more than just rumor.AL.com reported last week that Jones had met with Nick Saban to discuss a position with the Crimson Tide as an offensive analyst. The job is an off-field position.The interview and talks must have gone well, because The Spun is now reporting that Jones is expected to be hired by Alabama, with the...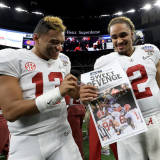 Nick Saban may have an ideal "problem" on his hands entering the college football season.Saban has two excellent quarterbacks on the roster. First, there's Jalen Hurts, under whom the team has lost just two games in two seasons. He threw for 17 touchdowns and just one interception while rushing for eight scores last season. Then there's Tua Tagovailoa, a dangerous dual-threat quarterback...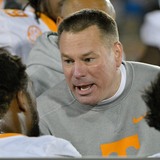 Butch Jones may be joining Nick Saban's staff in role that would have him working away from the football field.Jones had been on the hot seat for some time at Tennessee prior to being fired last November. Now, he could wind up at SEC power and perennial national championship contender Alabama.According to AL.com, Jones has spoken with Saban regarding an offensive analyst position...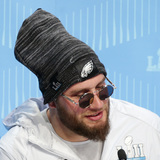 Patriots head coach Bill Belichick is known as a disciplinarian, as he runs a tight ship. His players know that, as Belichick makes his expectations clear from the getgo.Belichick is often compared to Alabama head coach Nick Saban, as the two are among the strictest at both the professional and collegiate levels of football. They also spent some time together as members of the Browns...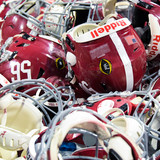 The University of Alabama already features the most successful football program in the nation, and its recruiting efforts are about to get a huge boost.As reported by Ed Enoch of the Tuscaloosa News, the University of Alabama System board of trustees has approved $2 million to improve Nick Saban's recruiting lounge."The recruiting lounge will be in 7,447-square-feet of renovated...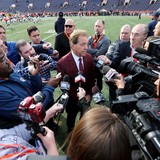 Trent Richardson has pretty much run out of prominent believers except for one — his former college coach.Nick Saban still believes the former Alabama running back would represent good value for a smart NFL team despite his lack of success at that level."I don't think there is any question about it," Saban told Brian Achatz of the Pensacola News Journal. "If Trent does the things...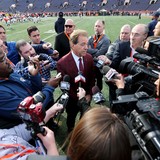 Alabama head coach Nick Saban will apparently pull out all the stops to sign a recruit — that includes showing up at a player's house and dancing with their family, which we recently learned.Saban paid a visit to three-star cornerback Eddie Smith's house on Saturday night, and the mood appeared to be quite festive for a recruiting visit. The Alabama head coach showed up to Smith...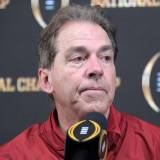 The greatness of Nick Saban cannot be argued. His success as a college head coach is unrivaled, and every single year he brings in a treasure trove of NFL-level talent through his never-ending recruiting efforts.And now, thanks to a short video, we have an idea about how he keeps reeling in that talent.Three-star recruit Eddie Smith posted a video, which was shared by Andrew Hammond...
MORE STORIES >>
College Football News

Delivered to your inbox

You'll also receive Yardbarker's daily Top 10, featuring the best sports stories from around the web. Customize your newsletter to get articles on your favorite sports and teams. And the best part? It's free!
THE COLLEGE FOOTBALL HOT 10