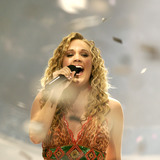 "American Idol" is coming back after being on hiatus for two years! Season 16 will feature a new network – ABC, instead of Fox – and new judges in Katy Perry, Luke Bryan, and Lionel Richie. In celebration of the return of America's biggest singing competition, here are the 20 greatest performances in "American Idol" history.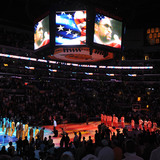 Fifty years ago, the Star Spangled Banner did not have the innate connection to sports that it does today. Certainly, the anthem and how athletes reacted to it was not a dynamic that received much scrutiny like it does in the present, though the 1968 Summer Olympics proved a notable exception. Still, it was performed before sporting events, and when the stage was big enough, like...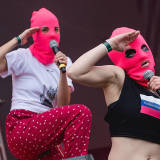 Rock and roll shook up the world in the 1950s as the sound of youthful rebellion, but in the early days it was all about sex and fast cars and just plain having a good time. It wasn't until the mid-1960s, basically around the time protest folkie Bob Dylan went electric, that this quintessentially American musical genre became the sound of political change. In time, the country's...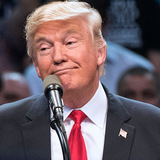 Front Five: The top stories that shaped both sports & politics this week "We immediately made it far more aggressive and anti-Toronto than the president ever envisioned, mostly because we didn't have to worry about getting him crossways with the NFL." - Michael Caputo, political strategist and Trump associate There's this theory going around that Donald Trump's crusade against...
Bon Jovi is a Patriots superfan, so it's no surprise that he was at Sunday's AFC Championship game. What was surprising, though, was that he was in the suite hanging out with Patriots tight end Rob Gronkowski. BON JOVI + GRONK = GREATEST PARTY SUITE EVAAAAAAAA pic.twitter.com/ZqjX4hOx0X — Mark Ellis (@markellislive) January 23, 2017 He chatted it up with Bob Kraft on the field...
Over the weekend a rumor broke that rock legend Jon Bon Jovi would have "considerable interest" in becoming an NFL owner and that the Tennessee Titans were on his radar, per Jason La Canfora of CBS Sports. Bon Jovi took to Twitter Monday morning to shoot down that report. Rumors of my interest in the TN Titans are nothing more than that. I am not part of any group perusing a team...
When I first saw this clip I overlooked it. I'm not a hockey guy so whatever it is just wouldn't make sense to me. But than I thought to myself, "Self--I dig Bon Jovi and if a dancing fan is going viral it must be good." Yes, I say 'self' whenever I talk to myself.Oh--and this video is not just good. It is by far the best damn thing I have seen on the internet this weekend.I laughed...
With a big game coming up at the end of the week there is no better way for the Notre Dame Fighting Irish to start getting prepped and ready for USC than by engaging in a tradition-- Trick-Shot Monday. Well, I guess they could practice... @FM96KTown/Twitter Part of the tradition is for the guys to go nuts after the shot is made, but when the ball ends up in the cup in...
Hey, as bad as the Cleveland Browns are, turns out there are other acts their fans want to see even less. And they don't sound too happy about it. The team announced last week the cacellation of a planned July 14 "Fan Kickoff Concert" featuring Bon Jovi , and they did so through a terse, 35-word statement The July 14th Cleveland Browns "Fan Kickoff Concert" at FirstEnergy Stadium...
Jesse Bongiovi, the son of rock star Jon Bon Jovi, is planning to walk on to Notre Dame's football team, Irish Sports Daily reports. Bongiovi is a senior at Poly Prep Country Day in Brooklyn where he has played football and lacrosse. His father, a New Jersey native and singer of hit songs like "Blaze of Glory", has been a fan of the Irish and was close with former Notre Dame football...
MORE STORIES >>
Entertainment News

Delivered to your inbox

You'll also receive Yardbarker's daily Top 10, featuring the best sports stories from around the web. Customize your newsletter to get articles on your favorite sports and teams. And the best part? It's free!