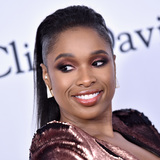 "American Idol" is back, baby! Do you miss it? Well, it's OK if you don't, as it ended in 2016 due to massively declining ratings over its incredible, record-breaking run. Now it's being revived for 2018 with a whole new set of judges, and everyone's wondering whether or not this is going to produce a genuine new music superstar or flame out despite all of its good intentions.No...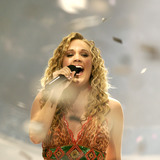 "American Idol" is coming back after being on hiatus for two years! Season 16 will feature a new network – ABC, instead of Fox – and new judges in Katy Perry, Luke Bryan, and Lionel Richie. In celebration of the return of America's biggest singing competition, here are the 20 greatest performances in "American Idol" history.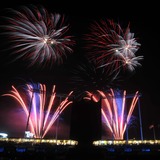 Sure, you probably already have your playlist for your 4th of July party set. That said, there's always time for some late additions! We've dusted off our time machine to figure out what the top July 4th song was every year for the past 30 years. Can you guess what they were?
RALEIGH, NC - After last night's NHL All-Stars SuperSkills competition gave Team Staal a big win, Team Lidstrom looks for revenge in the NHL All-Star Game here in RBC Center at 4 p.m. ET. Cotsonika, Leahy and Wyshynski are live inside the arena; please join in on the fun, from Clay Aiken's anthem to the NHL Guardians' debut between periods to, what we image, will be a goal or two or 27.
It's a Monday edition of Puck Daddy Radio, and we're chatting about the following and much more:Pizzo Still IR: Pizzo is still suffering through his squatting mishap, and remains on LTIR. We're using his cap space for Tim Horton's.• Special Guest No. 1: Chris Botta of NYI Point Blank joins us to talk Evgeni Nabokov and New York Islanders hockey.  • Special Guest No. 2: The great...
No, not Clay Aiken. I don't even think he won it. No, not Reuben Studdard. No, not Soul Patrol Guy, either. Lee DeWyze. Don't remember him? Yeah, me neither. But that's him pictured above and he won American Idol last year…still nothing? Oh. Anyway, DeWyze announced via Twitter Monday that he was going to perform [...]
Sweet sassy molassey. Not that there's anything wrong with it, but the above video detailing the exploits of a ragtag bunch of "die-hard" Lakers fans during a day of shenanigans gallivanting around the streets of Boston is as about as awkward as watching a Clay Aiken concert with your homophobic grandfather. These fellas take the [...]
MORE STORIES >>
Entertainment News

Delivered to your inbox

You'll also receive Yardbarker's daily Top 10, featuring the best sports stories from around the web. Customize your newsletter to get articles on your favorite sports and teams. And the best part? It's free!