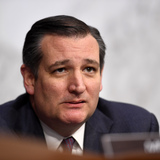 Not necessarily a native Texan, Senator Ted Cruz has adopted the state as his own. A senator since back in 2013, Cruz has made it known where his sports allegiances stand in the past. And to the surprise of really no one, it's all about Texas for him.Obviously rooting for the Houston Rockets to win this year's NBA championship, Cruz firmly believes the team would visit President...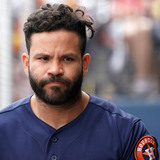 The Internet was buzzing after a number of videos surfaced from the Astro's White House visit on Monday, showing Jose Altuve intently staring at President Donald Trump.Altuve was seen looking directly at Trump with a very serious look on his face, and he didn't look all that happy, either.Still, he claims he wasn't grilling the POTUS. Altuve can say what he wants, but we think the...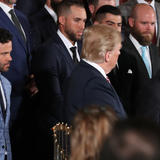 Jose Altuve stole the show when the Houston Astros visited the White House on Monday to be recognized for winning the World Series, and the reigning AL MVP insists it was not intentional.Several photos and videos showed Altuve standing behind Donald Trump with a very serious look on his face while the president was delivering his speech. On Tuesday, Altuve said it was an "honor"...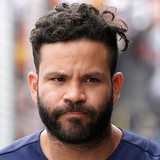 Championship team visits to the White House have become a little bit more newsworthy these days, and that was certainly true once again this week.The World Series champion Houston Astros visited President Donald Trump at the White House on Monday, and it was highlighted by some awkward moments that Astros star Jose Altuve had with the commander-in-chief.The reigning AL MVP stood...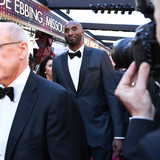 Kobe Bryant took a swipe at FOX News host Laura Ingraham in his speech after winning an Oscar at the 90th Academy Awards on Sunday night.Bryant's "Dear Basketball" won in the category for Best Animated Short Film. After being handed his Oscar, he Bryant alluded to Ingraham's infamous "shut up and dribble" comments."I mean, as basketball players, we're really supposed to shut up and...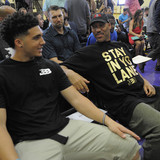 LaVar Ball is rekindling his feud with the President of the United States.Ball reacted Saturday to new reporting that indicated that President Donald Trump had overstated his role in getting LiAngelo Ball released following his shoplifting incident in China. On Saturday, an ESPN report quoted a source close to the UCLA basketball team who said that Ball and his two UCLA teammates...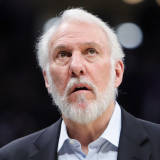 Gregg Popovich took advantage this week of a compliment from Barack Obama to take a pot shot at Donald Trump, a frequent target of the San Antonio Spurs head coach's criticism.It all started when Obama paid the Spurs organization high praise while speaking at MIT's Sloan Sports Analytics Conference earlier this week. Obama made it clear that if he had his druthers, he would sign...
Cari Champion, the ESPN broadcaster who became tangentially embroiled in the controversy involving Laura Ingraham disparaging LeBron James, blasted the FOX News host for her critical commentary.Champion served as driver and interviewer for an edition of the UNINTERRUPTED series "Rolling with the Champion" that featured James and Kevin Durant. During the interview, James again made...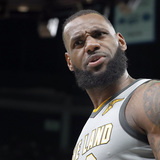 LeBron James wasted no time in responding to FOX News anchor Laura Ingraham, which came as a surprise to no one.James has been known to start fires and then play the victim — making it look as if he took the high road, even though he was the one that stirred the pot in the first place.That's what happened on Friday night, when he took to Instagram and responded to Ingraham — who...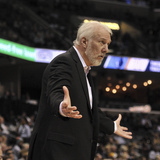 San Antonio Spurs coach Gregg Popovich was asked a fairly simple question about the importance of the league celebrating Black History Month. His response was quite detailed and heated. These comments are more in less in line with others that Popovich has made in the fairly recent past. In a similarly blunt style, Popovich has spoken about the importance of giving back and has been...
MORE STORIES >>
Other Sports News

Delivered to your inbox

You'll also receive Yardbarker's daily Top 10, featuring the best sports stories from around the web. Customize your newsletter to get articles on your favorite sports and teams. And the best part? It's free!