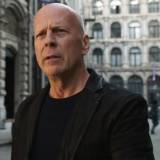 There's just something cathartic about a good revenge flick. Every day, something has us feeling wronged and deep down inside, we'd just like a little payback. Luckily, we have revenge films, like Eli Roth's remake of "Death Wish" heading towards theaters, and to get you ready, we've compiled our own list of the 25 best revenge films of all time.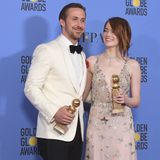 Since 1951, the Hollywood Foreign Press Association (HFPA) has bestowed awards upon its picks for the best in television and film. For many of those years, a Golden Globe win signaled potential Oscar gold. Since the awards show's inception, the Golden Globes accurately selected 43 of 65 possible Oscar wins for Best Picture.Since awards for Best Picture are given for both Drama and...
WELLINGTON, New Zealand (AP) Actor Russell Crowe was a pallbearer Friday at the funeral of former New Zealand cricket captain Martin Crowe, who died March 3 after a long battle with cancer. Russell Crowe, Martin's cousin, wasn't initially expected to attend the service at Auckland's Holy Trinity Cathedral, having taken part in a memorial planned by Martin Crowe in the last days...
The working group that is supporting fan ownership of Leeds has welcomed apparent interest from Oscar-winning actor Russell Crowe in the club. New Zealand-born Crowe caused a stir amongst Leeds fans on Wednesday when he asked his 1.6million Twitter followers whether or not he should buy the club. The 50-year-old is a lifelong fan of the West Yorkshire club and recently reiterated...
Oscar winner Russell Crowe takes on the iconic title role in the apocalyptic drama, Noah, based on one of the most famous events in the Bible, the flood that covered
MORE STORIES >>
Entertainment News

Delivered to your inbox

You'll also receive Yardbarker's daily Top 10, featuring the best sports stories from around the web. Customize your newsletter to get articles on your favorite sports and teams. And the best part? It's free!