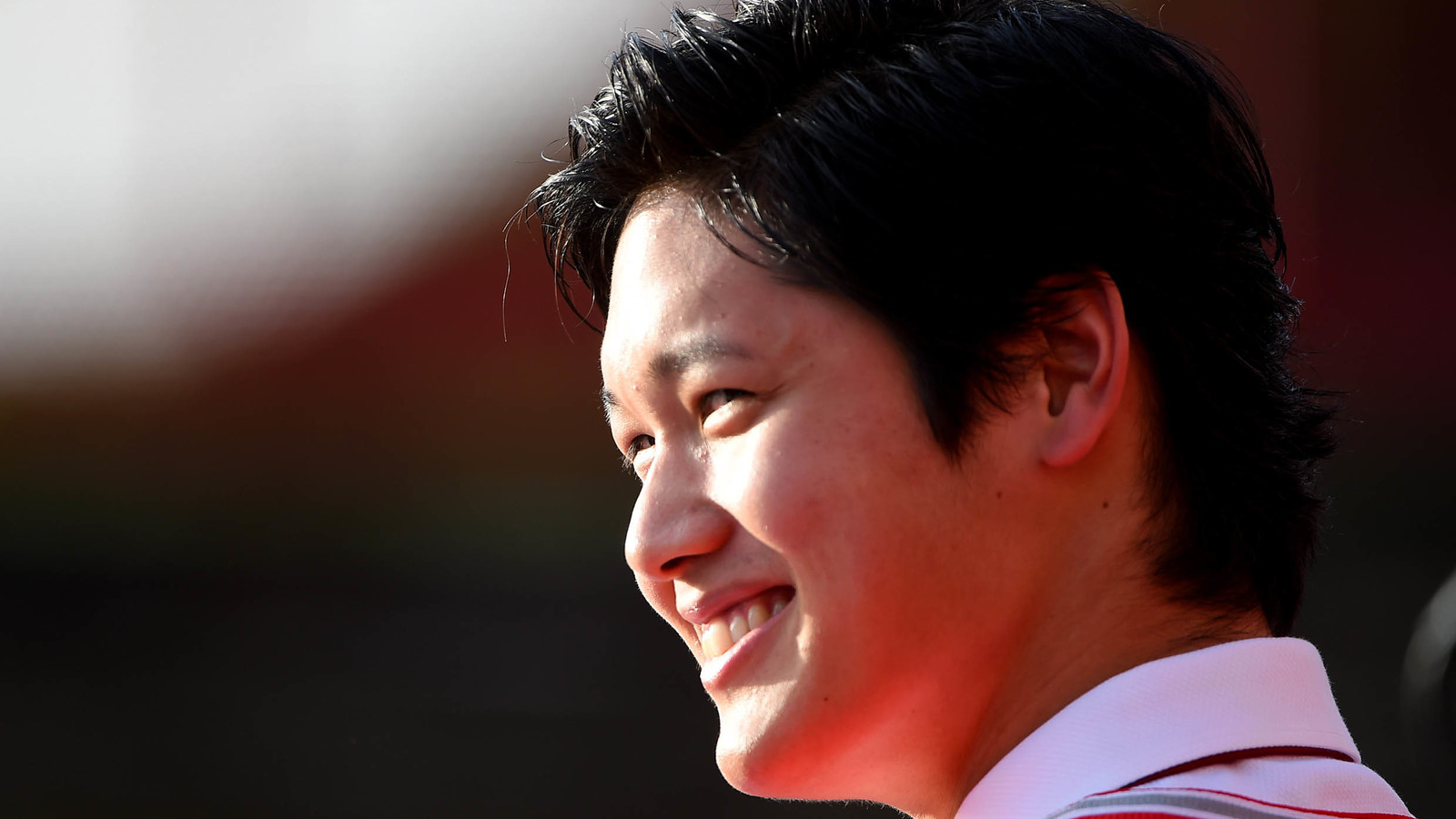 Jayne Kamin-Oncea-USA TODAY Sports
One of the biggest questions surrounding Shohei Ohtani playing in MLB is what his role will be. Ohtani proved during his time in Japan that he is capable of pitching and hitting at a high level. His aim is to continue doing the same in MLB, but the question is how much of each will his new team, the Los Angeles Angels, allow him to do. We may have an idea based on a quote from manager Mike Scioscia.
The Angels held an introductory press conference for Ohtani last weekend after the 23-year-old chose to sign with the team. Scioscia was in attendance and later spoke with FOX Sports West for an interview. During the interview, Scioscia seemed to reveal his plans for Ohtani when asked about whether it will be tough to manage the two-way player.
"The fact that he's going to occasionally DH and get out there and get his at-bats is not going to be an issue," Scioscia said.
It's the "occasionally DH" part of the quote that seems to reveal Scioscia's intentions. DHing occasionally makes it seem unlikely for Ohtani to be a regular in the batting lineup, and perhaps more likely to see the least amount of at-bats in the three-way split between him, Albert Pujols, and C.J. Cron.
Scioscia, who called Ohtani a "legitimate two-way player," talked extensively about the pitcher's stuff.
"His stuff is great. He has No. 1 starter stuff. His stuff is electric. From the batter's box, not only does he have big power, but he has an idea of what he's trying to do. In situational hitting, he uses the whole field.
"This guy has electric stuff. I can't tell you how good his stuff is. He's going to be right in the mix with Garrett (Richards) and some of the guys in our rotation that we're going to need moving forward."
Though Scioscia was complimentary about Ohtani's ability to both pitch and hit, he seemed to glow when talking about him as a pitcher. The team also said they would be open to a six-man rotation to give Ohtani extra time off between starts to rest in case he also bats.
Between that analysis and his "occasionally DH" comment, it seems like Scioscia tipped his hand about often Ohtani will be used as a hitter.
MORE FROM YARDBARKER:
QUIZ: Name the players in The Simpsons baseball episode 'Homer At The Bat'
Who are the professional MLB players who appear in classic Simpsons baseball episode 'Homer At The Bat'?
Clue is the player's position.
MORE FROM YARDBARKER
Angels News

Delivered to your inbox

You'll also receive Yardbarker's daily Top 10, featuring the best sports stories from around the web. Customize your newsletter to get articles on your favorite sports and teams. And the best part? It's free!