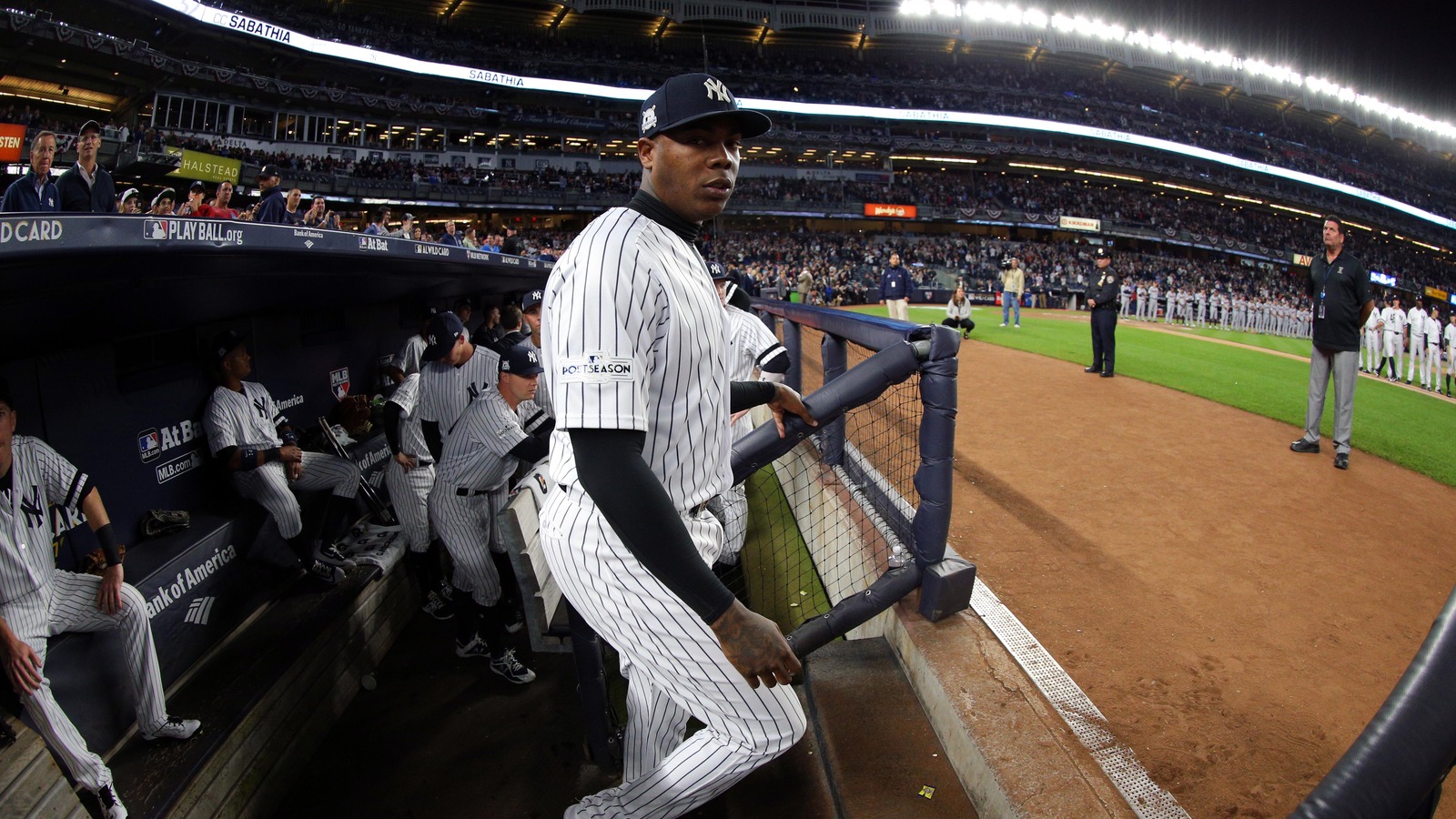 New York Yankees relief pitcher Aroldis Chapman might have just tossed a little shade at his manager.
Brad Penner-USA TODAY Sports
Joe Girardi may have cost the New York Yankees a win in Game 2 of the ALDS Friday night when he did not challenge a critical call, and it would appear flame-throwing reliever Aroldis Chapman is among those who are frustrated with the manager.
With the Yankees leading 8-3 and two out in the bottom of the sixth, Girardi chose not to challenge a questionable call where it was ruled that Lonnie Chisenhall was hit by a pitch. The next batter belted a grand slam to get the Cleveland Indians back into the game, which they eventually won to take a 2-0 series lead.
Fans were understandably furious, and one of them called Girardi a "complete imbecile" and called for the Yankees to find a new manager. Chapman — or the person running the pitcher's official Instagram account — gave the comment a "like."
Chapman will likely say his account was hacked or he "liked" the comment by mistake, but that's hard to believe. The Yankees are on the brink of elimination, and a video replay appeared to show that Girardi made a critical mistake. Simply put, the manager did not do his job to help the team win a playoff game.
MORE FROM YARDBARKER:
QUIZ: Name every MVP and Cy Young winner in Yankees franchise history
The New York Yankees have 25 MVP award winners and 5 Cy Young award winners in franchise history. How many of these MLB superstars can you name?
Clue: Year award was won
MORE FROM YARDBARKER
Yankees News

Delivered to your inbox

You'll also receive Yardbarker's daily Top 10, featuring the best sports stories from around the web. Customize your newsletter to get articles on your favorite sports and teams. And the best part? It's free!