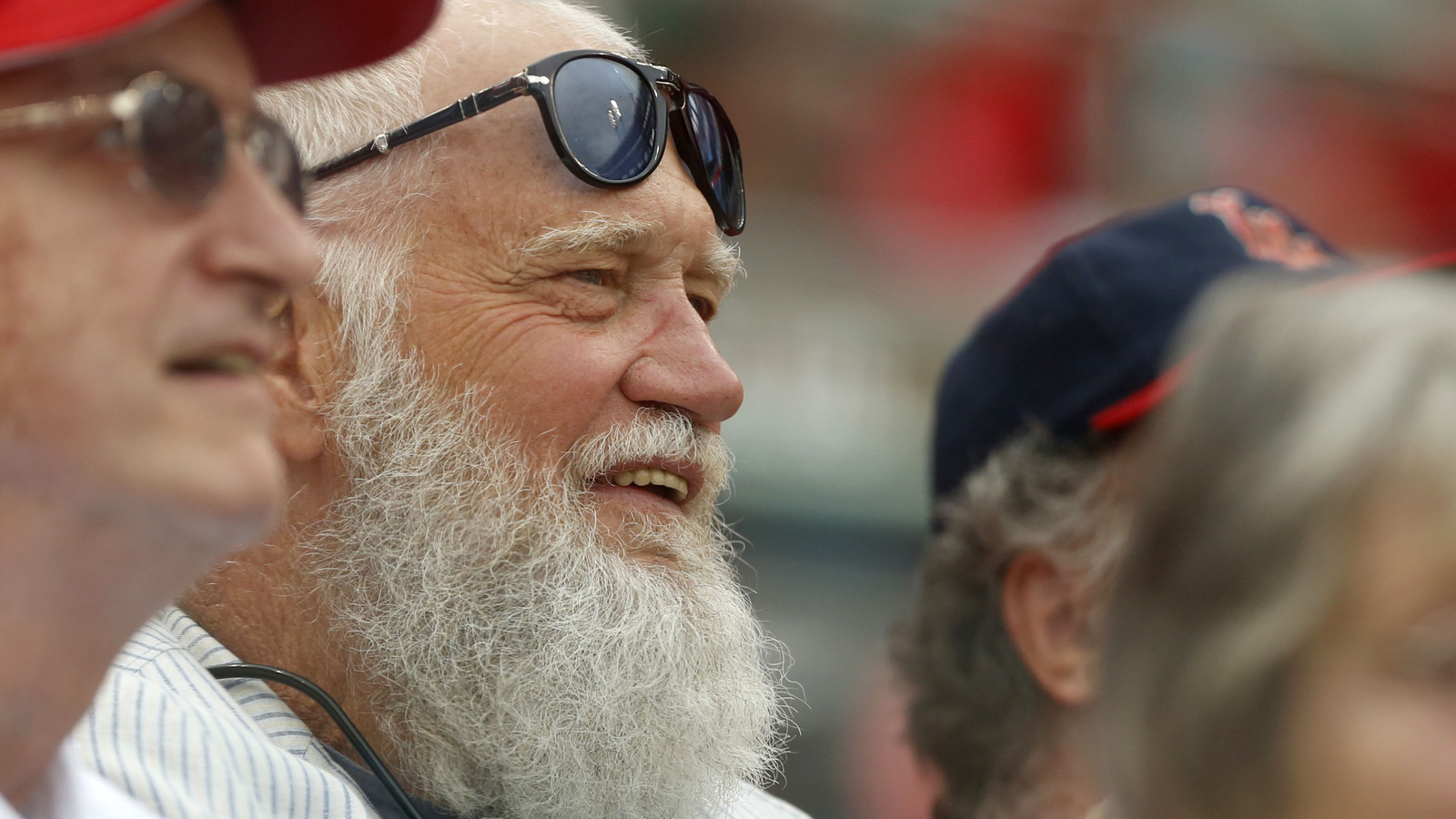 David Letterman made a surprise appearance at a Reds game.
David Kohl-USA TODAY Sports
David Letterman made a surprise appearance at a Cincinnati Reds game on Sunday, sitting with a friend in some nice seats at Great American Ballpark.
The former TV host was seated a few rows from the action and agreed to do an interview with FOX Sports Ohio. In the interview, Letterman explained that his buddy is friends with Reds relief pitcher Drew Storen (an Indianapolis native), which seemed to be their connection to the game.
Letterman, who is from Indianapolis, said he had been to games at Riverfront Stadium and Crosley Field. The latter was the Reds' home from 1912-1970. But this was his first game at Great American Ballpark, which has been open since 2003.
Letterman hasn't made a ton of appearances since the conclusion of the "Late Show with David Letterman" two years ago. When he does, his large and bushy beard tends to get some attention. The comedian is a sports fan — most notably of the Indianapolis Colts (you can ask Andrew Luck all about that).
MORE FROM YARDBARKER
Reds News

Delivered to your inbox

You'll also receive Yardbarker's daily Top 10, featuring the best sports stories from around the web. Customize your newsletter to get articles on your favorite sports and teams. And the best part? It's free!