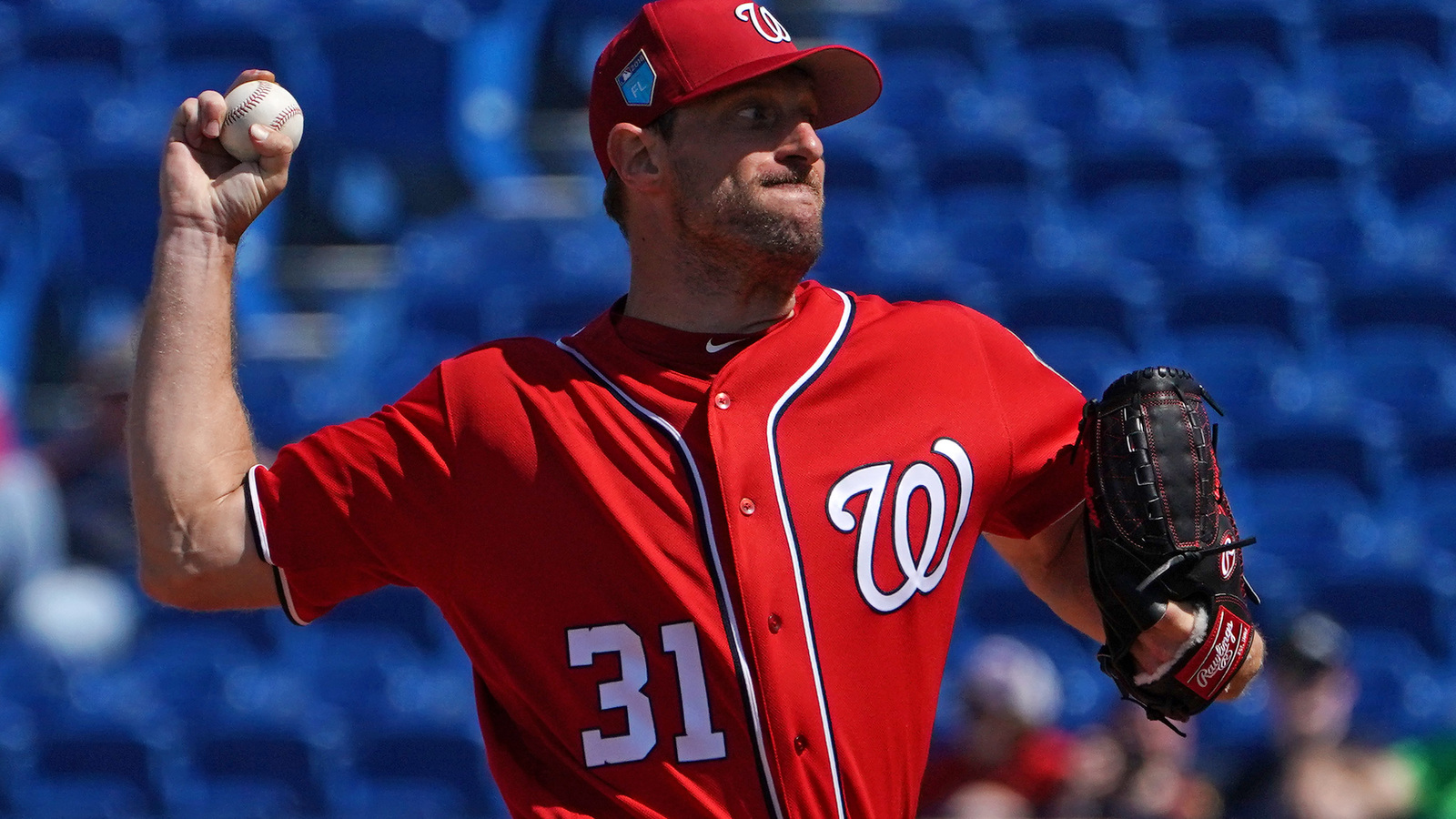 Jasen Vinlove-USA TODAY Sports
Tim Tebow squared off against one of the best pitchers in the majors on Friday, and yeah, it didn't go well for him.
Spring training or not, Nationals ace Max Scherzer brought some great stuff, and the Cy Young award winner made Tebow look like he didn't even belong at the plate.
It was a preview of what to expect when Tebow gets to the majors, and Scherzer struck him out on three pitches — in only 49 seconds.
It didn't go much better than when they faced each other last year.
MORE FROM YARDBARKER
Nationals News

Delivered to your inbox

You'll also receive Yardbarker's daily Top 10, featuring the best sports stories from around the web. Customize your newsletter to get articles on your favorite sports and teams. And the best part? It's free!