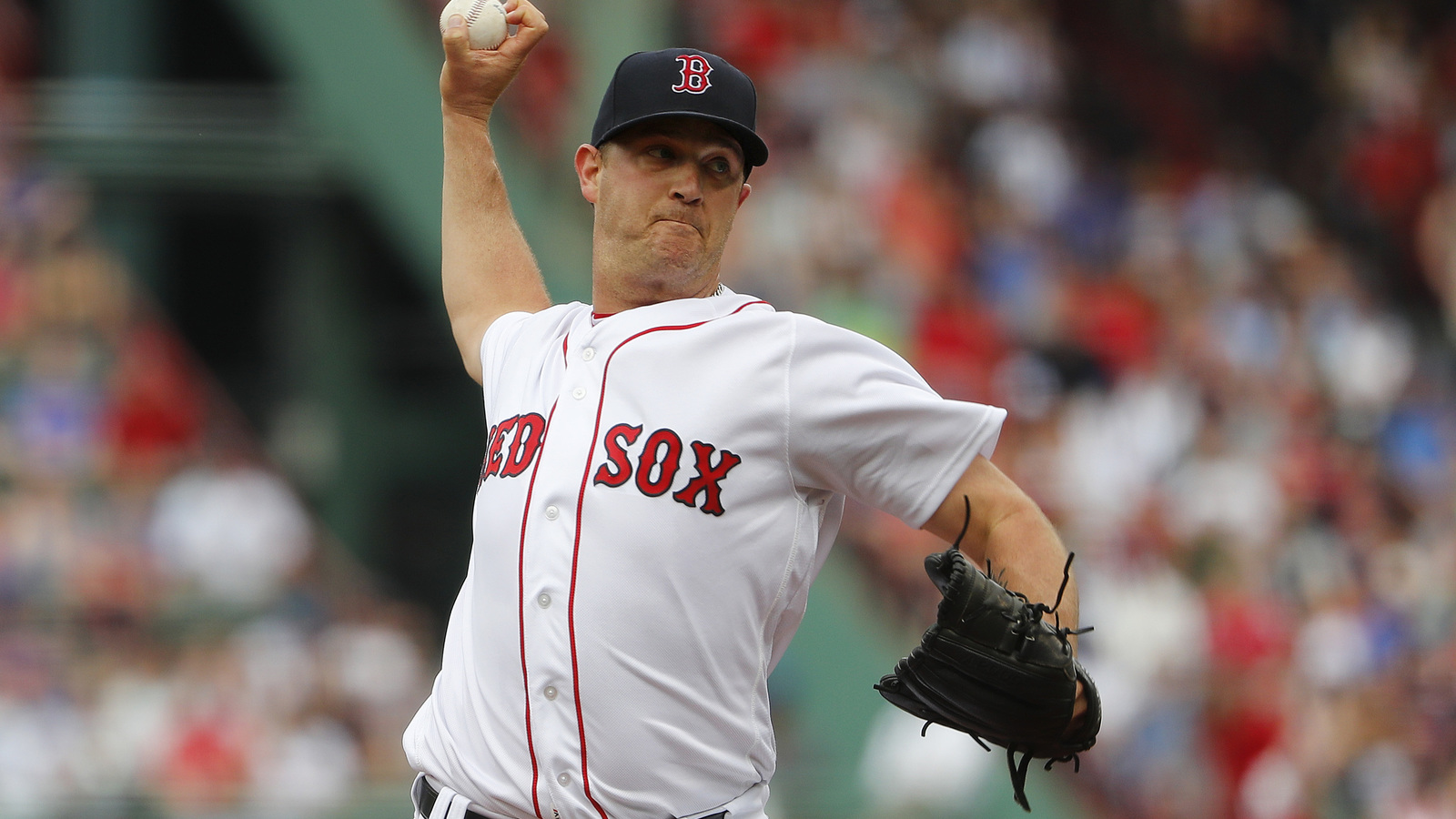 Winslow Townson-USA TODAY Sports
In what qualifies as some potentially serious news, NBC Sports is reporting that Boston Red Sox pitcher Steven Wright was arrested Friday in Tennessee for domestic assault in an incident involving his wife, Shannon.
"On Friday night, Steven was arrested at our home following a verbal argument, and the police charged him with domestic assault. Although he said things he deeply regrets, he did not raise his hand at anyone during the incident, and the situation was purely emotional," Wright's lawyer, Alex Little, said in a statement to NBC Sports on Sunday. "We are working together as a family to make our relationships stronger, and we ask that you respect our privacy as we do so."
Wright's attorney also claims that his client did not "raise his hand at anyone." Wright has since been released from jail. However, he declined comment on the arrest.
As for the Red Sox, they were quick to make a statement.
"We are aware of the incident involving Steven. This is certainly a matter that the Red Sox take very seriously," the statement read. "It is my understanding that both local police and Major League Baseball are looking into this and for that reason, the club won't have any further comment at this time. "
Wright, 33, pitched in only five games for Boston last season after undergoing knee surgery. He's one year removed from posting a 13-6 record with a 3.33 ERA en route to earning his first All-Star Game appearance.
MORE FROM YARDBARKER:
QUIZ: Name the full roster of the 1986 Boston Red Sox
In 1986, the Boston Red Sox nearly broke the 'Curse of the Bambino' with a World Series win, but lost 4-3 to the New York Mets in heart-breaking fashion. This was somewhat attributed to a ground ball trickling through a certain first baseman's legs, but Boston had many opportunities to win the series in Game 6. Can you name every member on the roster for this team?
Clue: Position
MORE FROM YARDBARKER
Red Sox News

Delivered to your inbox

You'll also receive Yardbarker's daily Top 10, featuring the best sports stories from around the web. Customize your newsletter to get articles on your favorite sports and teams. And the best part? It's free!