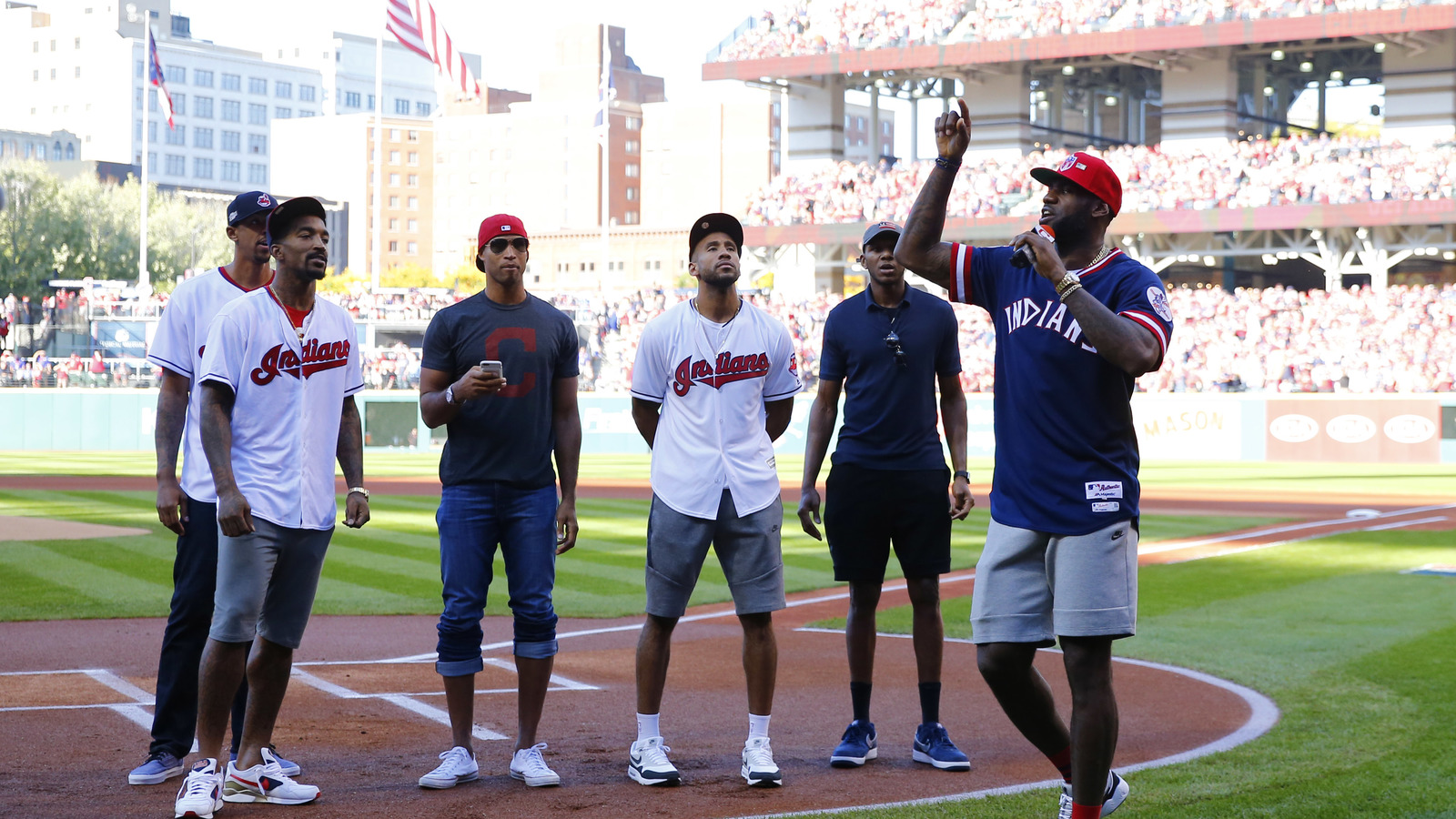 James (right) is just as hyped as the rest of the Cleveland area.
Rick Osentoski-USA TODAY Sports
LeBron James was born and raised in Akron, Ohio, so he's all about the Cleveland sports scene. He and some of his Cavs teammates attended some of the Indians' playoff games last season, and we can expect they'll do the same this year, especially given how well the team is playing.
So with the Indians having won 21 consecutive games — an American League record — James has been supportive of the team and seems to be pumped up about their chances of winning a title this year. After all, they were just a few base hits away from doing just that last season (or outs, depending on how you want to look at it).
James gave the Indians props, and says he hopes the team goes on to win 40 straight, which probably isn't happening.
Will James attend a regular-season game in the future? Stay tuned.
MORE FROM YARDBARKER
Indians News

Delivered to your inbox

You'll also receive Yardbarker's daily Top 10, featuring the best sports stories from around the web. Customize your newsletter to get articles on your favorite sports and teams. And the best part? It's free!