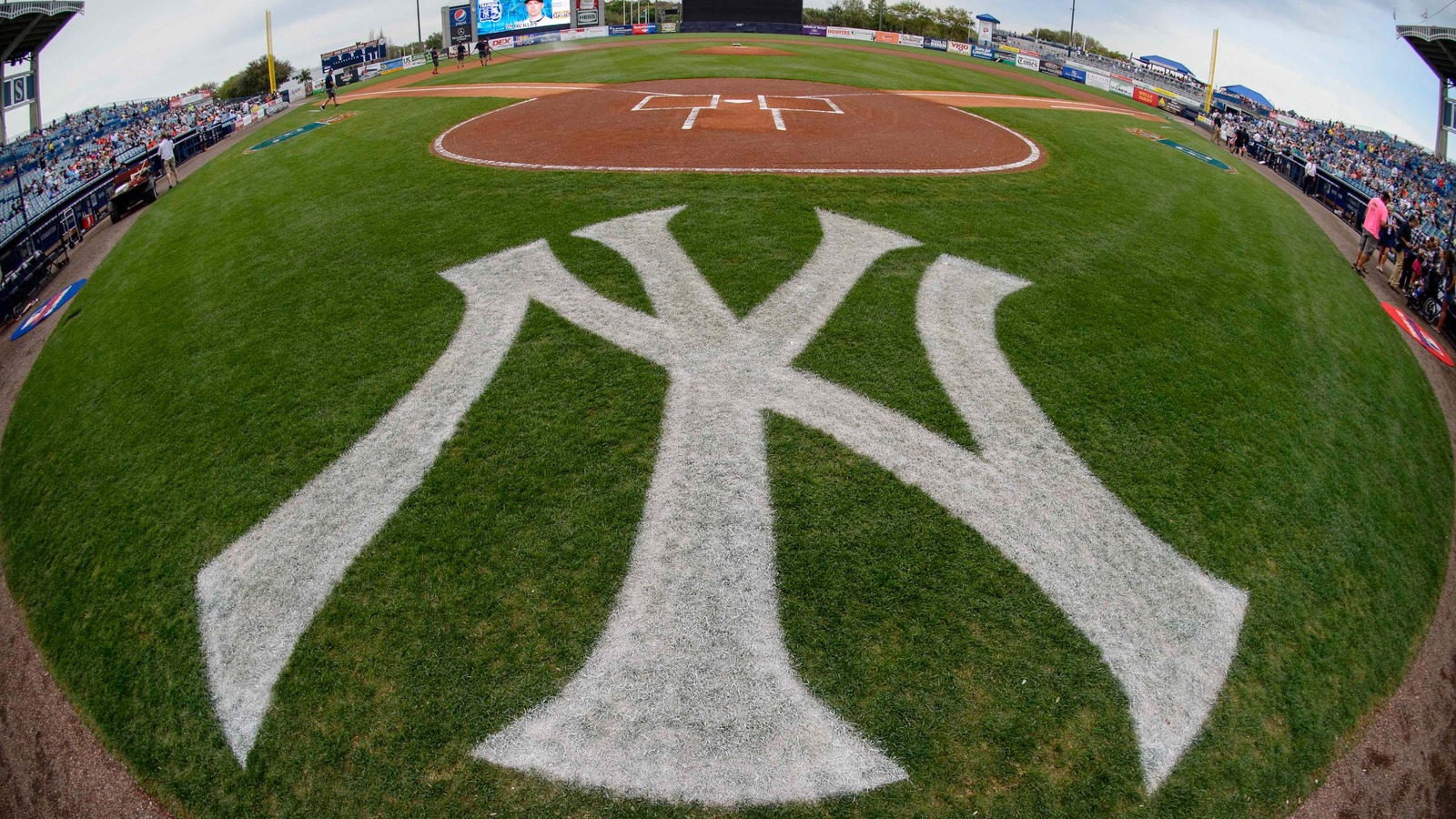 Mar 18, 2016; Tampa, FL, USA; A view of the field and the New York Yankees logo before the game between the Yankees and the Baltimore Orioles at George M. Steinbrenner Field. 
Jerome Miron-USA TODAY Sports
The Steinbrenner family isn't exactly known mincing words. New York Yankees owner Hal Steinbrenner showed that off on Wednesday.
Steinbrenner did note that he's liked how the season has gone thus far. But he also made it clear that anything short of a playoff appearance would be considered a failure.
Yankees owner Hal Steinbrenner says if #Yankees don't reach the playoffs, "it will be a failure,'' but certainly pleased so far this year

— Bob Nightengale (@BNightengale) August 16, 2017
The Yankees began play on Wednesday 4.5 games behind the Boston Red Sox for the American League East lead. While that race isn't over, New York should certainly be considered a longshot. But the Yanks also entered the day in the first Wild Card spot, three games up on the Los Angeles Angels and 3.5 up on the Minnesota Twins and Kansas City Royals. Given that New York only needs to hold off two of those teams to make the playoffs, it would seem as though Steinbrenner has a point.
To a degree, he does.
It's also important to note that while New York entered 2017 as a team on the rise, a playoff spot was far from a guarantee. The Yankees have already had some unquestioned positives coming out of this season, especially the performances of Aaron Judge and Luis Severino. With those in mind, it will be hard to label 2017 as a failure, almost no mater what happens.
A failure is what the New York Mets and San Francisco Giants are experiencing in 2017. A failure would be if the Chicago Cubs missed the playoffs. The Yankees have either held the American League East lead, or been atop the American League Wild Card standings for essentially the whole year. Missing the playoffs would be disappointing. But it shouldn't be considered anything more serious than that.
MORE FROM YARDBARKER
MLB News

Delivered to your inbox

You'll also receive Yardbarker's daily Top 10, featuring the best sports stories from around the web. Customize your newsletter to get articles on your favorite sports and teams. And the best part? It's free!