We've updated our Privacy Policy.
By continuing to use this site, you are agreeing to the new Privacy Policy.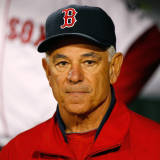 Imagine a great Sunday Italian feast, only this time with 100 members of your extended family. And at the helm, sits the incomparable Bobby Valentine. For those in attendance Thursday evening at Carmine's in Brooklyn, this epic gathering was a reality, led by the former New York Mets manager in support of the Italian American Baseball Foundation.Valentine sat elated at the head of...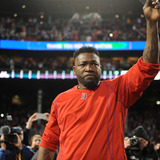 While David Ortiz will always be remembered as a member of the Boston Red Sox, his MLB career began with the Minnesota Twins. In his upcoming memoir, Big Papi shared some displeasure with the Minnesota organization, specifically regarding his old manager Tom Kelly."I know he's recognized as a good baseball man, but he struck me as a guy who believed his players were dumb," Ortiz...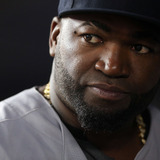 Former Boston Red Sox manager Bobby Valentine clapped back at slugger David Ortiz after the future Hall of Famer derided Valentine in a book excerpt released on SI.com."Everyone I knew was unimpressed with Valentine [when he was hired]," and that "it was impossible to ignore the comments from my teammates about Bobby's managing, how he made decisions that didn't make any sense, and...
LIKE WHAT YOU SEE?
GET THE DAILY NEWSLETTER: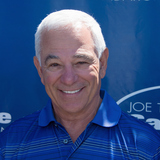 The always controversial Bobby Valentine is at it again, claiming that performance enhancing drugs are no different than weightlifting and saying that they will eventually find mainstream acceptance. The former MLB manager and current Sacred Heart athletic director made the comments in an SI Now appearance on Friday, where he was quizzed about PEDs in sports and whether they were...
Bobby Valentine made some incredibly idiotic comments on Wednesday about the aftermath of the Sept. 11, 2001 attacks. In short, he felt it necessary to say that the New York Mets were more visible in the days after the tragedy and did more to help the community than the New York Yankees. Later in the […]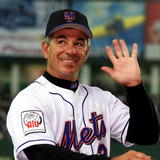 VALENTINE DAY
For a guy who seems to rub more people the wrong way than anyone in sports, Bobby Valentine sure knows how to keep working. SportsNet New York, better known as SNY, announced Thursday that it has hired the well travelled manager as an analyst for the New York Mets' pre- and postgame shows before 12-15 telecasts on the cable channel this season. The part-time gig comes three months...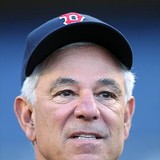 Say what you will about Bobby Valentine and his inability to hold a job in professional baseball, but the man clearly has a sense of humor. Valentine's career with the Boston Red Sox lasted about as long as most of us expected and went about as well as we would have imagined, so he decided to take a safer job as the athletic director at Sacred Heart University this year. It would...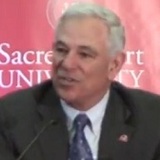 Bobby Valentine had a shaky relationship with the Boston media while serving as manager of the Red Sox, and it looks like his tenure at Sacred Heart University is getting off to a similar start. Valentine was introduced Tuesday as the new athletic director at the small Connecticut college. He took some questions from the media and was promptly grilled. "Bobby, at this point in your...
MORE STORIES >>
MLB News

Delivered to your inbox

You'll also receive Yardbarker's daily Top 10, featuring the best sports stories from around the web. Customize your newsletter to get articles on your favorite sports and teams. And the best part? It's free!