We've updated our Privacy Policy.
By continuing to use this site, you are agreeing to the new Privacy Policy.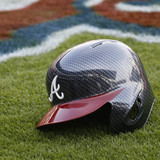 A much-anticipated offseason started off with unexpected front office turnover and ended up focusing squarely on the future.Major League signings: Peter Moylan, RHP: One year, $575K (non-guaranteed) Chris Stewart, C: One year, $575K (non-guaranteed) Trades and claims: Acquired Brandon McCarthy, Scott Kazmir, Adrian Gonzalez, Charlie Culberson & $4.5MM from Dodgers in exchange...
There's been a lot of confusion around Braves spring training with everyone trying to tell who's who between Charlie Culberson and Dansby Swanson. Reporters are still adjusting.
LIKE WHAT YOU SEE?
GET THE DAILY NEWSLETTER: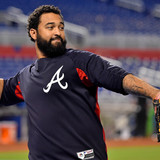 The Dodgers and Braves swung an out-of-nowhere, payroll-geared trade Saturday consisting of five major leaguers, with just one (Matt Kemp) going to Los Angeles in exchange for Adrian Gonzalez, Scott Kazmir, Brandon McCarthy and Charlie Culberson. LA, which made the trade for luxury tax purposes, previously tried to send Gonzalez, Kazmir and McCarthy to the Marlins as part of a package...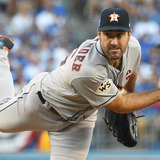 Only five games into the World Series, and we have already enjoyed four games that have outdone the best that many Fall Classic pairings have offered over their full lifespan. The dramatics of Game 1 were outdone a night later, while the Dodgers late inning roar in Game 4 were quickly forgotten by a Game 5 that may be the best baseball game of all-time. This year's Fall Classic has...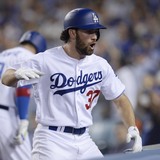 As if the World Series didn't need any extra drama, now we have a little beef brewing between the Los Angeles Dodgers and Houston Astros.The Astros came back from a 3-1 deficit and handed Kenley Jansen his first blown save and earned run of the postseason, sending Game 2 of the World Series to extras on Wednesday night. They went ahead by two runs on back-to-back homers in the 10th...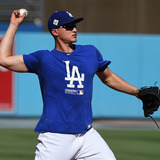 Corey Seager's back injury may be a factor in the World Series.Seager was not on the Los Angeles Dodgers' roster for the NLCS after hurting his back in Game 3 of the NLDS on a slide. He is on the team's World Series roster, but it sounds like he won't uninhibited.Dodgers manager Dave Roberts says Seager is still "a little apprehensive" about sliding. Seager is in the starting lineup...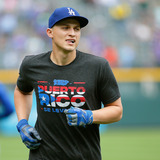 Corey Seager is showing improvement from a back injury that kept him off the NLCS roster, which is a good sign for the Los Angeles Dodgers.Dodgers manager Dave Roberts spoke with reporters prior to Game 2 of the NLCS on Sunday. He said Seager is feeling "normal-ish", which he took as encouraging. Seager played in the NLDS against the Arizona Diamondbacks and hurt his back on a slide...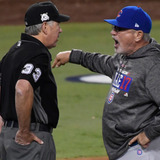 Chicago Cubs manager Joe Maddon gave us all a good old-fashioned managerial temper tantrum on Saturday after an overturned call put another run on the board for the Los Angeles Dodgers.In the bottom of the seventh inning of Game 1 of the NLCS, Dodgers shortstop Charlie Culberson failed to touch the plate trying to score and was ultimately tagged out by Cubs catcher Willson Contreras...
For Mets fans, Charlie Culberson is proof that Bichette happens quite often at Coors Field. In 2006, the Mets rolled to a division title.  The turning point of the season came in early June, during a three-city, ten-game road trip.  The Mets had opened up a seven-game bulge in the NL East by late April, but their lead in the division had been halved to a more tenuous 3½-game lead...
MORE STORIES >>
Braves News

Delivered to your inbox

You'll also receive Yardbarker's daily Top 10, featuring the best sports stories from around the web. Customize your newsletter to get articles on your favorite sports and teams. And the best part? It's free!