We've updated our Privacy Policy.
By continuing to use this site, you are agreeing to the new Privacy Policy.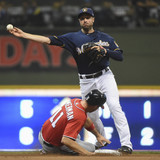 At this point, there's little point in expounding upon what an odd offseason it's been for Major League free agents. Relievers got paid handsomely, the devaluation of bat-first corner players is more apparent than ever, and nearly 20 percent of MLBTR's Top 50 free agents remain unsigned on March 5. Readers can choose whichever of the myriad explanations that've been presented this...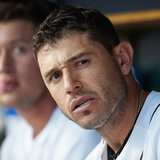 The Detroit Tigers' version of a Miami fire sale has apparently started. With multiple big named veterans on the trade block, Detroit has reportedly dealt veteran second baseman Ian Kinsler to the Los Angeles Angels. This marks the second big move of the young winter for an Angels team that already added Japanese sensation Shohei Ohtani.Kinsler, 35, had a down overall season for...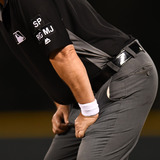 Major League Baseball's umpires dropped a protest over player behavior after just one day, but it turns out they had more than one reason for doing it.The white wristband protests ended quickly after commissioner Rob Manfred promised to meet with representatives from the umpires' union to discuss their concerns. There may have been another reason, too — according to ESPN's Buster...
LIKE WHAT YOU SEE?
GET THE DAILY NEWSLETTER: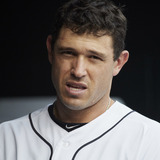 Detroit Tigers second baseman Ian Kinsler's comments about Angel Hernandez sparked an uproar in the umpiring community, but he's not really sweating it.With the umpires now wearing white wristbands to protest the fact that the league failed to suspend Kinsler for harsh comments he made about Hernandez, the second baseman really doesn't care. Kinsler's manager, Brad Ausmus, was particularly...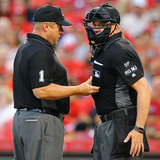 Major League umpires are making a statement against the commissioner's office by wearing white wristbands during games.According to a statement issued by the World Umpires Association, the issue stems from the league's response to recent criticism from Detroit Tigers second baseman Ian Kinsler. Kinsler criticized umpire Angel Hernandez harshly but was only fined for his public comments...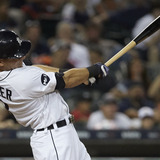 Detroit Tigers second baseman Ian Kinsler recently suggested that Angel Hernandez may be in the wrong line of work. Former MLB GM Steve Phillips didn't care for Kinsler's comments and said so during a long monologue on MLB Network Radio. While he acknowledged that Hernandez is not a good umpire, he was clear that Kinsler and players enjoy a double standard."An umpire can't say that...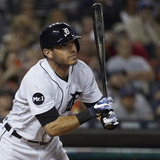 The Milwaukee Brewers are a team to keep an eye on regarding Ian Kinsler.The Detroit Tigers became sellers at the trade deadline, dealing J.D. Martinez to Arizona and then Justin Wilson and Alex Avila to the Cubs. They would have liked to trade off even more pieces, like Kinsler or Justin Verlander, but nothing materialized. However, don't close the door on a potential Kinsler trade...
MORE STORIES >>
Angels News

Delivered to your inbox

You'll also receive Yardbarker's daily Top 10, featuring the best sports stories from around the web. Customize your newsletter to get articles on your favorite sports and teams. And the best part? It's free!