We've updated our Privacy Policy.
By continuing to use this site, you are agreeing to the new Privacy Policy.
Sammy Sosa and his wife were spotted at a Cowboy-themed party on Saturday night, and one of them looked fantastic in their costume. The other? Not so much.Be warned, the following image might haunt you forever. A post shared by  www.Equipofilms.com (@equipofilms) on Feb 10, 2018 at 5:43pm PST Really, there's only one appropriate response here. We all know Sosa has undergone some...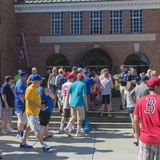 SAMMY SOSA Sixth Year on Ballot (8.6% last year)PLAYING CAREER:  Texas Rangers (1989), Chicago White Sox (1989-1991), Chicago Cubs (1992-2004), Baltimore Orioles (2005) and Texas Rangers (2007)ACHIEVEMENTS: Career batting average of .273 with 2,408 hits, 609 home runs, 1475 runs scored and 1,667 RBI. 1998 National League MVP. Ranks ninth all-time in home runs … tops among foreign...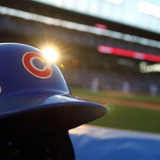 Sammy Sosa is still unwelcome at Wrigley Field — unless he tells the truth about his past involvement with PEDs.Cubs owner Tom Ricketts said Sosa needs to be honest about his past if he is to be officially welcomed back by the team in any capacity."Players from that era owe us a little bit of honesty," Ricketts said Saturday at the team's fan convention, via Jesse Rogers of ESPN...
LIKE WHAT YOU SEE?
GET THE DAILY NEWSLETTER: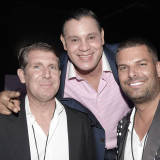 Sammy Sosa in 2017 looks much different than the Sammy Sosa you remember blasting home runs over the wall at Wrigley Field, and his new appearance is giving some people nightmares.Sosa's skin color has changed rather drastically over the years, and speculation began building in 2009 that he is suffering from a skin condition like the one Michael Jackson had. However, Sosa revealed...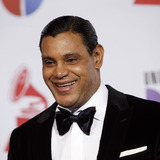 Once one of the most feared sluggers in MLB, former Chicago Cubs star Sammy Sosa is an outsider these days.He was on the outside looking in when the Cubbies finally won the World Series last year, and his relationship with the franchise remains toxic. No jersey retirement for the man who hit 545 of his 609 career home runs while driving in 1,414 runs during his tenure with Chicago...
Ever since Sammy Sosa disappeared from Major League Baseball, he has surfaced from time to time at some various function, appearance, on his own Pinterest page or what-have-you. The prevailing reaction to each time Sosa reemerges in public elicits is the continued, utter shock at his bizarre appearance (the above haunting image is from 2010,...Read More The post Sammy Sosa: Still...
I'm not sure why this story is considered newsworthy, but a photo of a young woman posing next to a wax sculpture of former Chicago Cubs slugger Sammy Sosa is making its way around the Internet. Sure, Sosa's ill-conceived Pinterest page was hilarious and warranted attention, but this pic? Strange. I have to say that […]The post Woman poses next to what must be a Sammy Sosa wax scultpure...
Sammy Sosa appeared on television in Panama the other day, and a disturbing photo showing his otherworldly appearance made its way to the masses via Twitter. Jeff Passan of Yahoo Sports gave voice to what must be a common reaction. Breaking: Sammy Sosa guest starring on True Blood this week. pic.twitter.com/bOSoXLCn8K -- Jeff Passan (@JeffPassan) September 10, 2013 Yes, it's hard...
COOPERSTOWN CALL
Sammy Sosa today is not the same guy he was a few years ago.He's a sharp dresser, the head of a needle-free injection company and, remarkably, he has remembered the English language.The former slugger took to the interwebs for ten minutes Wednesday afternoon to answer some questions from his fans.  And while he didn't respond to any questions about steroids (he did comment on Lance...
Previously pigment-challenged train wreck (he seems to be doing better now on that front) and former MLBer Sammy Sosa may have not garnered enough votes that would have led to his induction into the Hall of Fame, but even before he heard the disappointing news, he was already laying the groundwork for bigger and better things. Or something. You see, Sosa has been hard at work building...
MORE STORIES >>
MLB News

Delivered to your inbox

You'll also receive Yardbarker's daily Top 10, featuring the best sports stories from around the web. Customize your newsletter to get articles on your favorite sports and teams. And the best part? It's free!