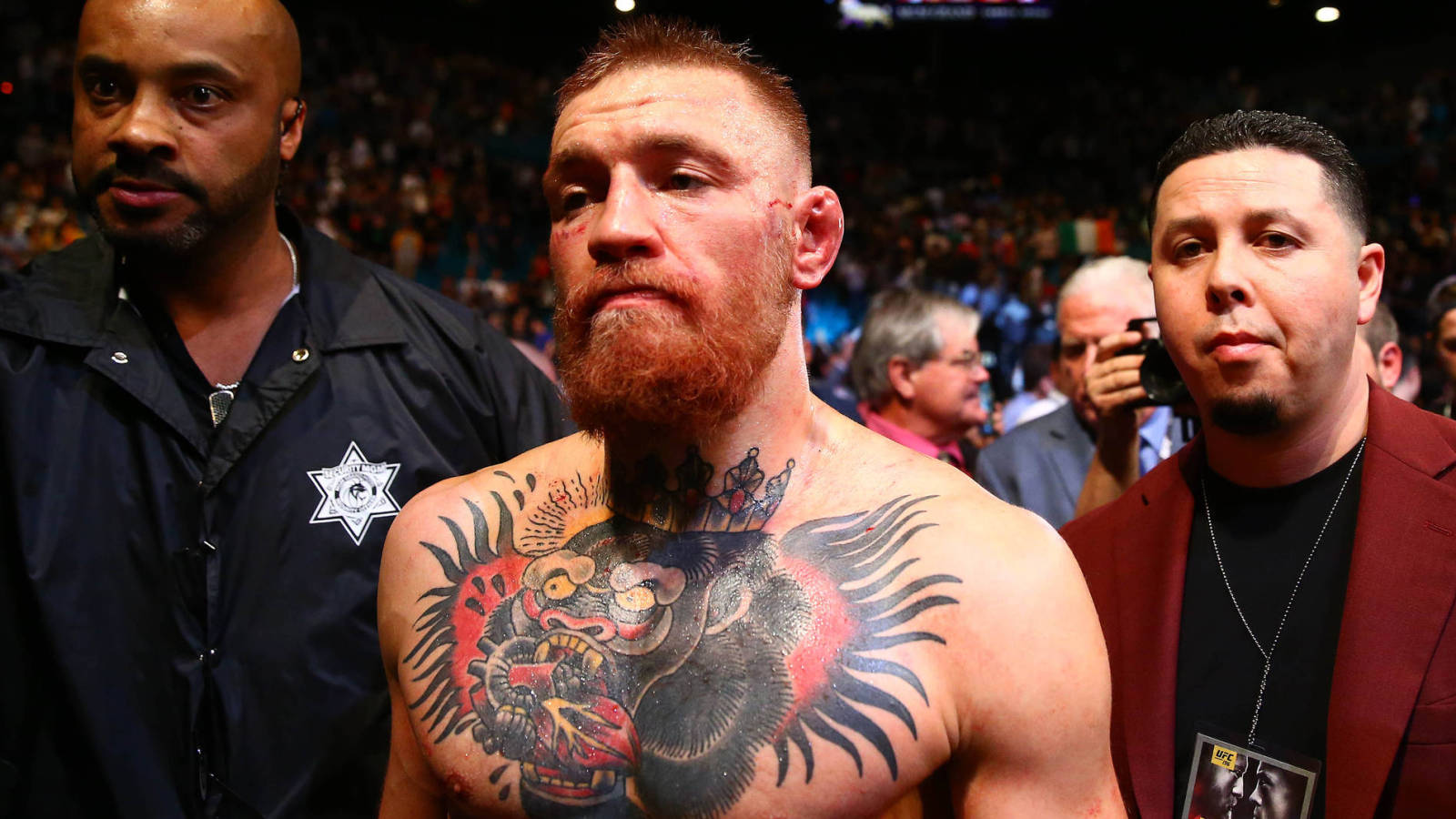 Conor McGregor is looking to pull off the greatest upset in boxing history.
Mark J. Rebilas-USA TODAY Sports
Conor McGregor is being backed by a lot of the early Las Vegas action for his bout against Floyd Mayweather Jr., but one of the UFC star's former sparring partners says he has no shot at winning the fight.
Former IBO welterweight champion Chris van Heerden, who sparred with McGregor in May 2016, told TMZ he was out of shape when he worked out with McGregor and was still able to dominate the Irishman.
"It's crazy, I read all these posts where people say Mayweather's gonna have his hands full landing on Conor because of Conor's skill and footwork and movement," van Heerden said. "I'm no Mayweather and — out of camp, out of shape — I landed (punches) on Conor McGregor at will.
"It's crazy to think people can actually compare a fighter that's 0-0 in a boxing ring compared to a legend that's 49-0 and has beaten the best and best in the world."
Van Heerden sparred with McGregor over a year ago, so there's a chance the MMA fighter has improved significantly since then. That said, Mayweather is known as one of the smartest fighters and best defenders of all time. And even if McGregor does catch him with a big shot or two, van Heerden doesn't think Conor will have enough power to knock Floyd out.
"No. He's been hit by guys that can punch, and he didn't go down," van Heerden said. "He knows how to recover."
McGregor probably thinks he can win, but the amount of money he is expected to make will take the sting away even if the expected outcome is the one we see. Should McGregor find a way to beat Mayweather, it would be arguably the biggest upset in the history of the sport.
MORE FROM YARDBARKER:
MORE FROM YARDBARKER
MMA News

Delivered to your inbox

You'll also receive Yardbarker's daily Top 10, featuring the best sports stories from around the web. Customize your newsletter to get articles on your favorite sports and teams. And the best part? It's free!