We've updated our Privacy Policy.
By continuing to use this site, you are agreeing to the new Privacy Policy.
It looks like one rumored super fight is officially off the table. For the past few months, negotiations have been ongoing to pit flyweight champion Demetrious Johnson against bantamweight champion T.J. Dillashaw. Now it appears that fight is dead in the water after UFC president Dana White told the L.A. Times on Thursday that the proposed matchup "is not happening". In addition...
So much for that DJ-TJ superfight. According to a report from the Los Angeles Times, the potential champion vs. champion fight between UFC flyweight titleholder Demetrious Johnson (27-2-1 MMA, 15-1-1 UFC) and bantawmeight champ T.J. Dillashaw (15-3 MMA, 11-3 UFC) isn't going to happen. The source is none other than UFC President Dana White, who told the paper in a text message...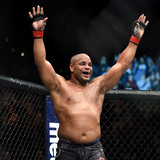 Get ready, UFC fans. You're about to get another clash of champions.Heavyweight champion Stipe Miocic is going to defend his title at UFC 226 on July 7. But here's the catch: it's against UFC light heavyweight champion, Daniel Cormier. But that's not all. These two title-holders, of course, will star as coaches during The Ultimate Fighter 27. Excited yet?Both Miocic and Cormier have...
LIKE WHAT YOU SEE?
GET THE DAILY NEWSLETTER: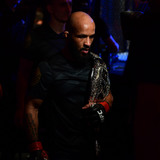 UFC flyweight champion Demetrious Johnson had a memorable 2017. But it's going to be a little while until he's back in the Octagon. The fact that it doesn't appear too serious of a shoulder injury is excellent news for fight fans. And, of course, for Johnson himself. The flyweight champion now holds the UFC title defense record (11). Last year, he would submit both Wilson Reis and...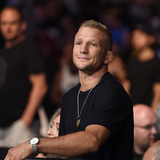 TJ Dillashaw knocked out Cody Garbrandt in the second round of their fight at UFC 217 on Saturday in New York to claim the UFC Bantamweight Championship, and then he quickly set his eyes on another fighter.Dillashaw called out Demetrious "Mighty Mouse" Johnson, who is the UFC Flyweight champion. Mighty Mouse won the inaugural UFC Flyweight Championship in 2012 and has successfully...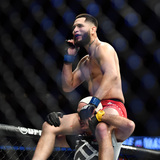 What do we look for in a fighter? What is it that makes us love them?For me, there's a requirement of quality. We obviously want our fighters to be good at what they do. However, there's much more to it than that. There are plenty of fantastic championship-level fighters that don't connect with an audience (cough, Demetrious Johnson, cough).We also want them to have a grit, a "anyone...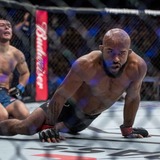 At UFC 216, flyweight champion Demetrious Johnson did what no other UFC fighter has ever done. He defended his world championship for an 11th straight time. And in doing so, broke the record set by Anderson Silva between 2006 and 2013.The win was remarkable for a number of reasons. Not the least of which was that it highlighted a consistency rarely seen in professional fighters....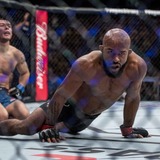 Demetrious Johnson destroyed Ray Borg at UFC 216 on Saturday night, and it's starting to look like he may never lose again.The flyweight champion set a record for number of title defenses (11), shattering Anderson Silva's previous mark.Johnson dominated every round, and was in control — literally — throughout the fight, as he was on top of Borg quite often.He finished Borg in the...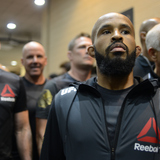 Demetrious Johnson has proven that he has some swift footwork in the octagon. Now the world can see that he also has some pretty sweet moves in the arcade.The 29-year-old UFC flyweight champion posted a video to his Instagram displaying his mad skills on the "Dance Dance Revolution" platform. Not only are his feet moving at lightning speed, but take a look at the video screen — he...
This question is raised after every champion's title defense, but the answer is a bit cloudy in Johnson's case. At UFC 191 Johnson took on John Dodson and may have eliminated the only remaining competition in the flyweight division. Dodson was looked upon as being the closes guy to challenge Johnson. Over the last year and a half his name was always brought in the post fight interviews...
MORE STORIES >>
MMA News

Delivered to your inbox

You'll also receive Yardbarker's daily Top 10, featuring the best sports stories from around the web. Customize your newsletter to get articles on your favorite sports and teams. And the best part? It's free!