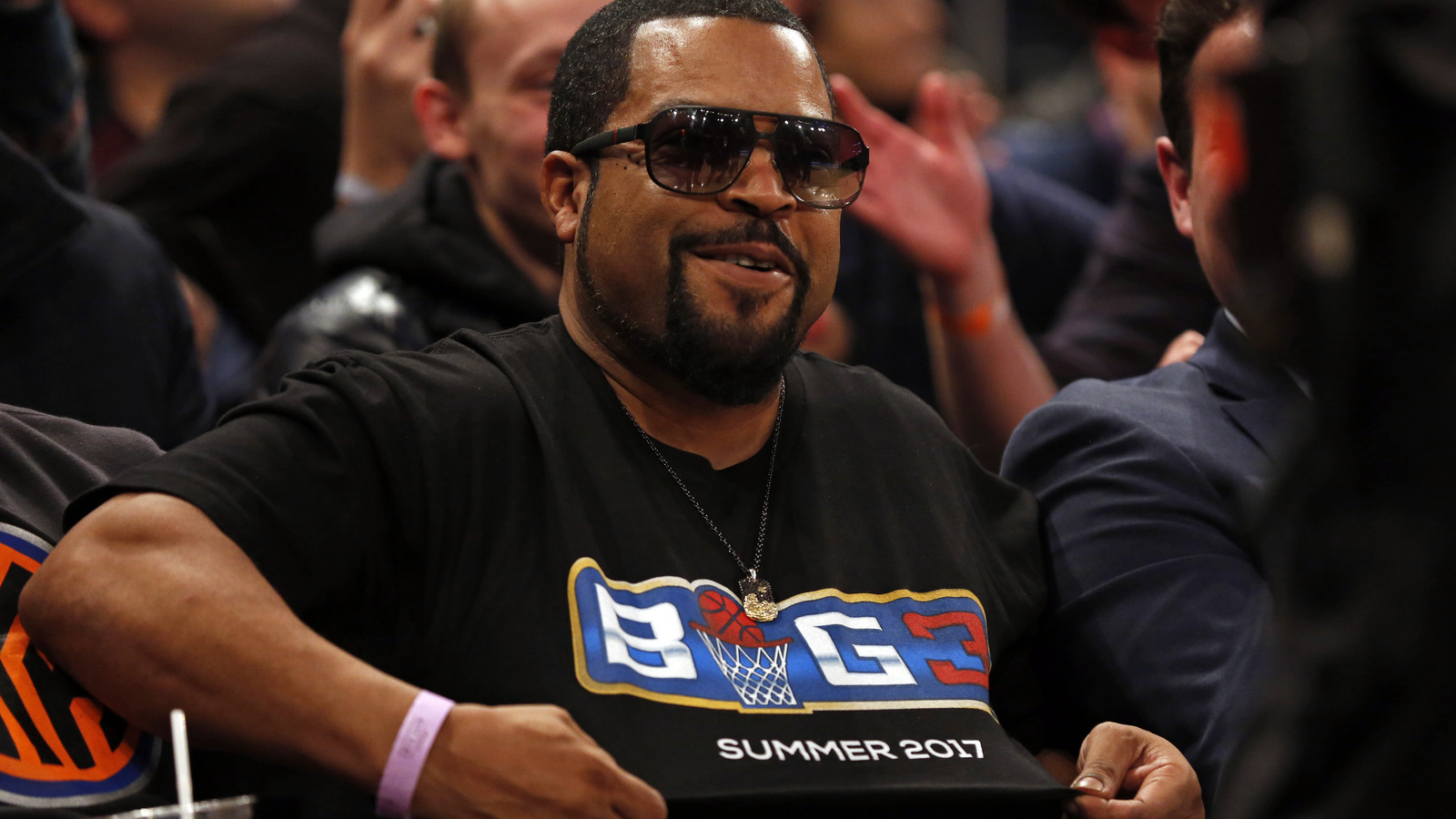 Ice Cube isn't interested in Terrell Owens joining the BIG3.
Adam Hunger-USA TODAY Sports
Terrell Owens recently stated his case as to why he should be a player in the BIG3. But Ice Cube, the fledgling 3-on-3 hoops league's founder, isn't interested.
Owens without question remains a freakish athlete at the age of 43 and actually played some college basketball. In fact, Owens recently expressed some semblance of regret about choosing football over basketball.
The former NFL superstar wide receiver appealed to Ice Cube and the BIG3 to give him a shot at some 3-on-3 action in a video posted by TMZ, saying in part that "the guys know that I can hoop."
Despite Owens' passionate plea for a shot, Ice Cube shut him down, saying only former NBA players are allowed entry into the BIG3 after a TMZ camera crew confronted him.
Sorry, T.O. What Ice Cube says is the law of the BIG3 land. And there's no way around it. After all, hopes weren't all that high when Ice Cube announced the formation of the BIG3 and look at how well it's taken off. It's clear Ice Cube knows what he's doing.
MORE FROM YARDBARKER
NBA News

Delivered to your inbox

You'll also receive Yardbarker's daily Top 10, featuring the best sports stories from around the web. Customize your newsletter to get articles on your favorite sports and teams. And the best part? It's free!