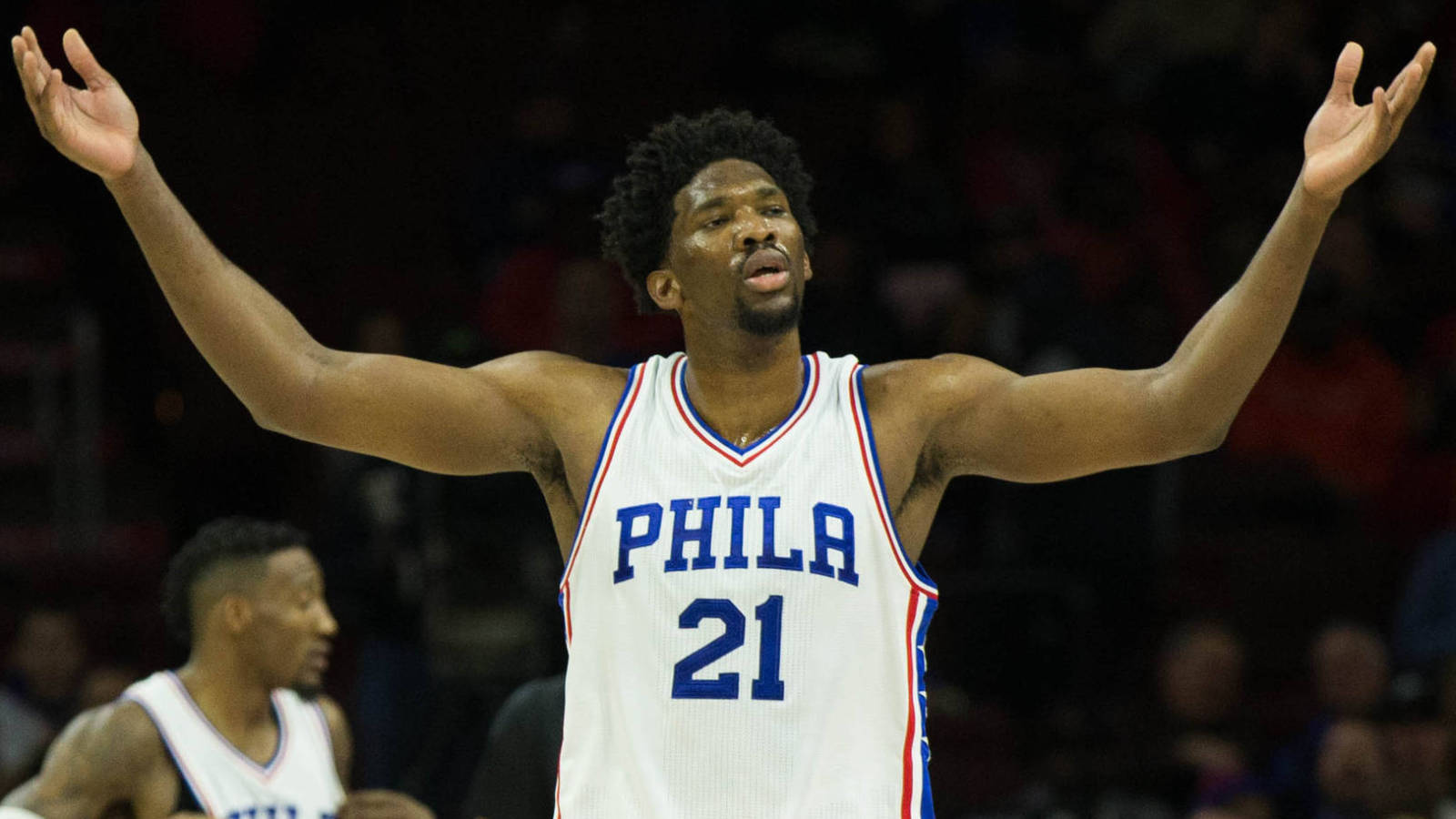 USA TODAY Sports
The Philadelphia 76ers are giving Joel Embiid some big money.
The Sixers are locking Embiid up on a five-year, $148 million rookie max contract extension, ESPN's Adrian Wojnarowski first reported.
Embiid's current rookie deal paid him $6.1 million for this season, and the Sixers could have offered him a qualifying offer for $8 million next season. However, Philly wants to lock him up long term and is showing a lot of confidence in him in doing so.
Embiid was the No. 3 pick in 2014 and missed his first two seasons due to foot surgeries. He finally made his NBA debut last season but played in just 31 games due to a knee injury. The team is taking it slowly with him in his recovery entering this season.
There is no doubt about Embiid's talent. When he was on the floor, Philly was a legitimate playoff contender. The 7-footer averaged 20 points and 7.8 rebounds despite being limited to just 25.4 minutes per game. Still, given his injury history and chronic foot problems, the long-term commitment is questionable.
Both Woj and The Vertical's Shams Charania say the Sixers due have some protection. Charania says about 50 percent of the max salary is guaranteed.
Sources: Joel Embiid's 5-year extension with 76ers contains guarantee of approximately 50 percent of max $148M salary, w/ super max trigger.

— Shams Charania (@ShamsCharania) October 9, 2017
MORE FROM YARDBARKER:
QUIZ: Name the top three picks in the NBA draft since 1985
Since the start of the lottery era, we've seen 96 players get selected as the top three picks of the NBA draft. How many can you name?
MORE FROM YARDBARKER
76ers News

Delivered to your inbox

You'll also receive Yardbarker's daily Top 10, featuring the best sports stories from around the web. Customize your newsletter to get articles on your favorite sports and teams. And the best part? It's free!