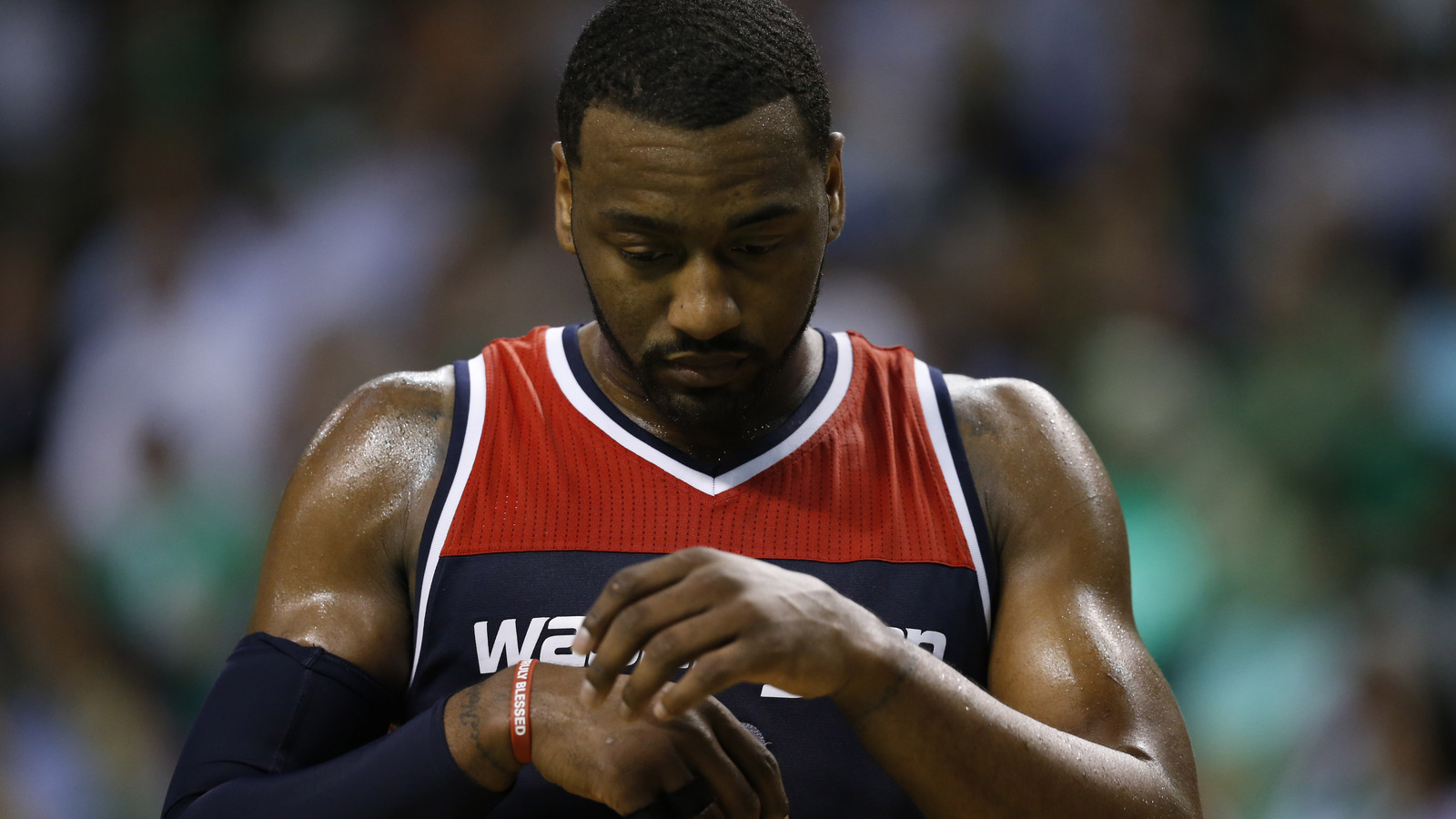 John Wall isn't happy about only making the All-NBA third team.
Greg M. Cooper-USA TODAY Sports
John Wall was named to an All-NBA team for the first time in his seven-year career last month, but the Washington Wizards star can't help but feel like he deserved more.
Wall, who averaged 23.1 points and 10.7 assists per game, took home All-NBA third team honors. He made it clear in an appearance on Alex Kennedy's HoopsHype podcast that he feels that was one tier too low.
"A guy averaged 23 and 11 and almost four or five rebounds, with two steals, and you are all-NBA third team," Wall said, as transcribed by Scott Allen of the Washington Post. "I know there's a lot of great players in this league, and a lot of great guards, but all-NBA third team, that's pretty shocking to me, and even the year before when I started the All-Star Game in New York, I remember I averaged like 19 and 11, or 10 that year, and still didn't make all-NBA team. So I just use all those things as motivation and fuel."
Wall can't possibly argue that he should have gotten first-team honors ahead of Russell Westbrook or James Harden, but he may believe he had a better season than Boston Celtics point guard Isaiah Thomas. While Thomas was third in the NBA with 28.9 points per game, Wall could argue that averaging a double-double is a more impressive feat.
Whatever the case, Wall is a very difficult guy to please. If you read what he said about not making the All-NBA team last year, you know he uses everything he can as motivation. That's not necessarily a bad thing.
MORE FROM YARDBARKER
Wizards News

Delivered to your inbox

You'll also receive Yardbarker's daily Top 10, featuring the best sports stories from around the web. Customize your newsletter to get articles on your favorite sports and teams. And the best part? It's free!