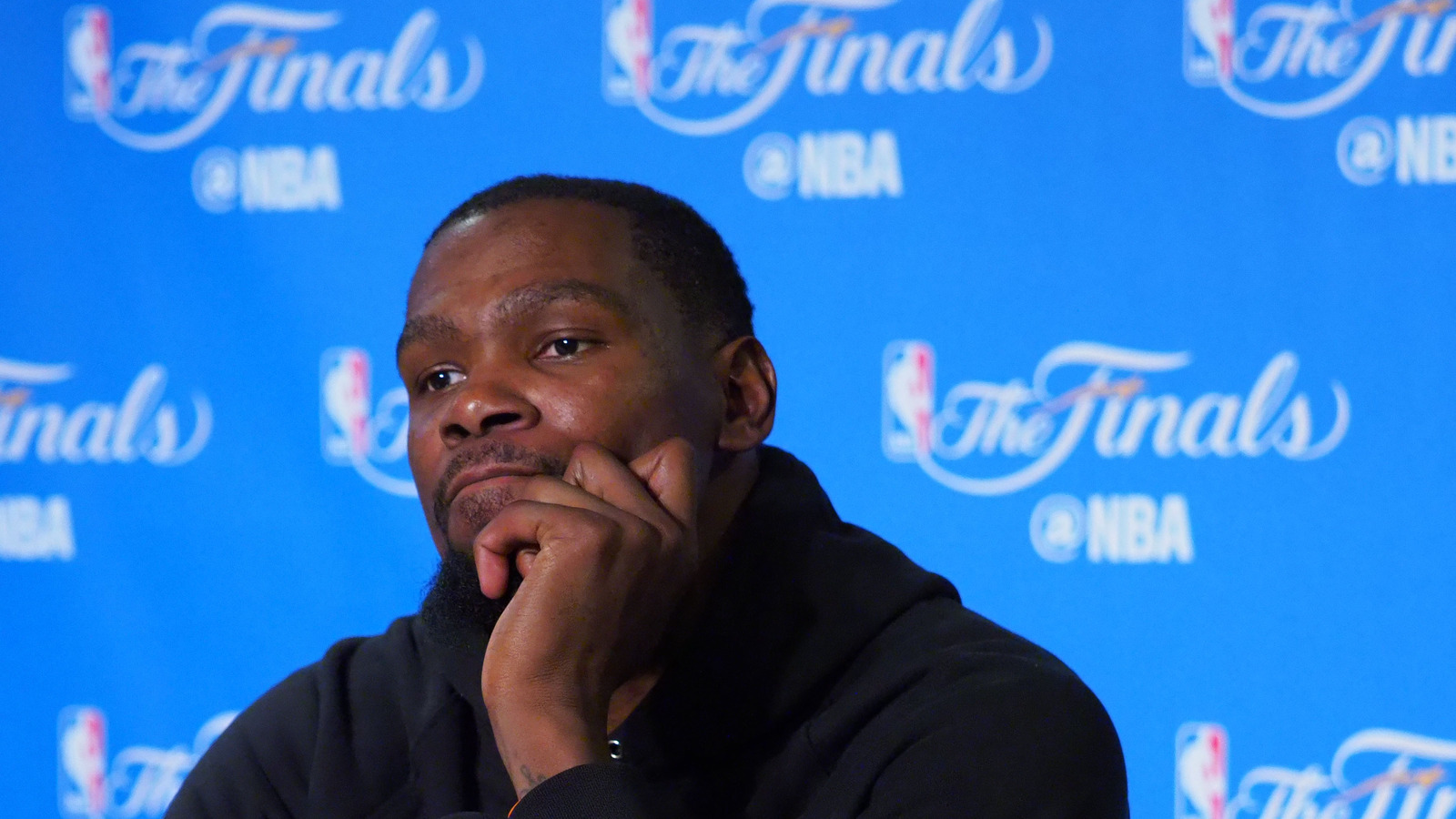 Warriors superstar Kevin Durant took issue with an ESPN fantasy football segment.
Kelley L Cox-USA TODAY Sports
Kevin Durant on Tuesday night took to Twitter to blast the fantasy football auction draft segment aired by ESPN that has spawned significant controversy.
The Golden State Warriors superstar tweeted that "bum ass" ESPN is "running out of ideas."
"They ain't got no home training…."

— Kevin Durant (@KDTrey5) August 16, 2017
The segment in question has been widely criticized as tone deaf as it came across to many as bearing a resemblance to a slave auction. New York Daily News Senior Justice Writer Shaun King demanded ESPN apologize for airing it.
ESPN later did just that, releasing a statement to several media outlets, including The Big Lead, to apologize for the "optics" of the segment.
"Auction drafts are a common part of fantasy football, and ESPN's segments replicated an auction draft with a diverse slate of top professional football players," the statement from Kevin Ota, ESPN's Director of Communications, Digital Media/Technology, read. "Without that context, we understand the optics could be portrayed as offensive, and we apologize."
New York Giants wide receiver Odell Beckham Jr., who was featured in the segment during which fantasy football owners "bid" on him, took to Twitter to express stunned exasperation over the segment.
Given the controversy just exploded Tuesday, expect the fallout from the segment to continue in the coming days, despite ESPN's apology.
MORE FROM YARDBARKER
Warriors News

Delivered to your inbox

You'll also receive Yardbarker's daily Top 10, featuring the best sports stories from around the web. Customize your newsletter to get articles on your favorite sports and teams. And the best part? It's free!