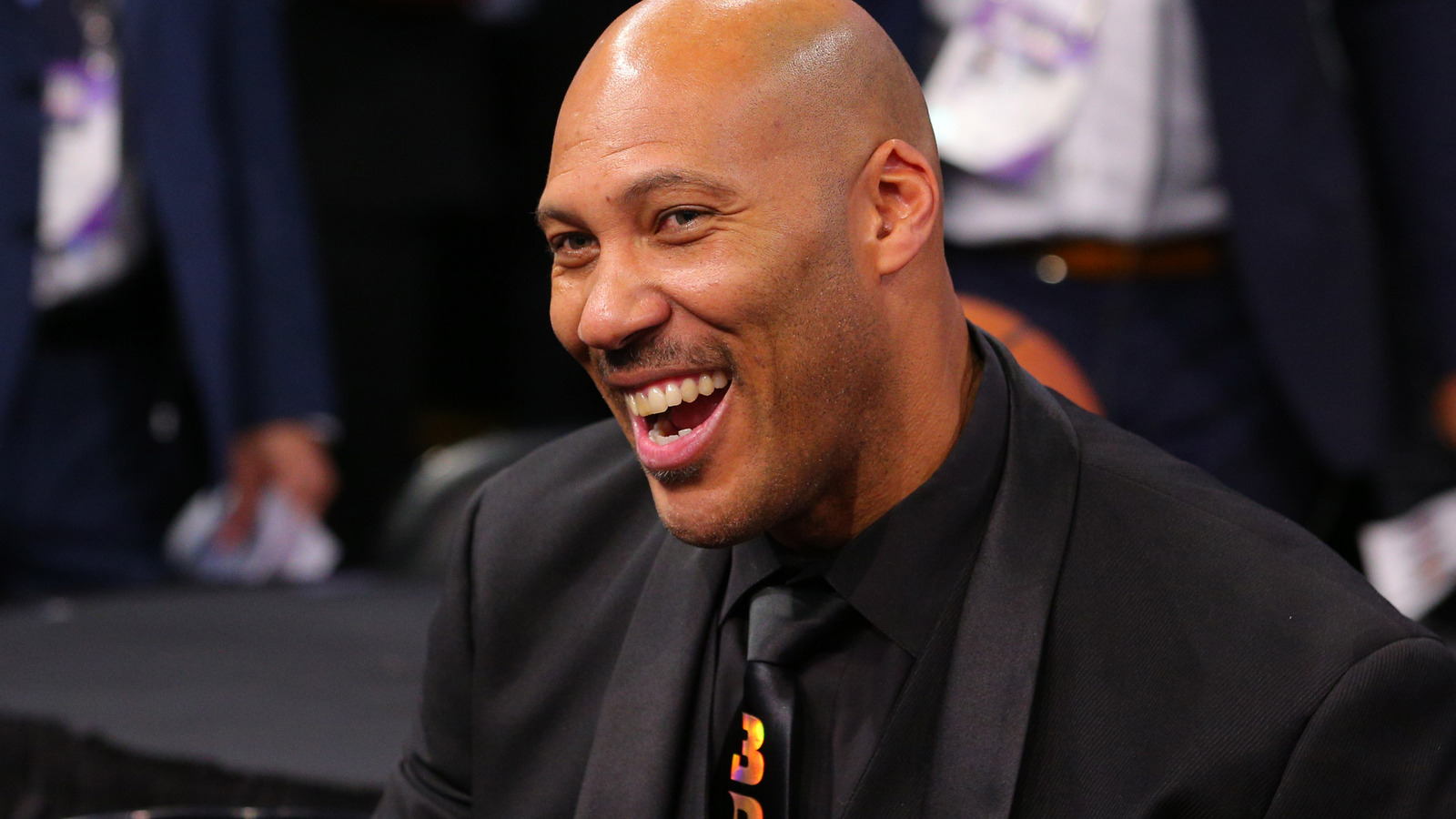 LaVar Ball may not have been laughing when he saw Kenan Thompson lampoon him on "SNL: Weekend Update."
Brad Penner-USA TODAY Sports
Kenan Thompson delivered an absolutely fantastic send-up of LaVar Ball during Thursday's prime time broadcast of "Saturday Night Live: Weekend Update, Summer Edition."
Ball of course has been in the news constantly over the past several months — mostly of his own doing — and Thompson's portrayal brilliantly lampooned the boisterous father of Los Angeles Lakers rookie guard Lonzo Ball.
One of the more brilliant send-ups of Ball's bombastic persona is when Thompson's character took on Ball's recent claim that he could beat Michael Jordan in a game of 1-on-1.
"You're damn right," he said. "While wearing a beekeeper suit and wearing Hamburger Helper gloves.
"Look at me! I am eight feet tall! I can jump 20 feet high! I once jumped over a Super Target! This past Thanksgiving I ate 100 turkeys!"
There is also a mention of the Big Baller Brand's Z02 Prime sneakers, in which Ball proclaims that the much-mocked and mighty expensive shoes are made out of "South African rhino-saucerous horn."
Thompson-as Ball also guarantees in the sketch that his son would not only win Rookie of the Year, the Lakers rookie will win "a helluva lot more than that, including MVP, Finals MVP and an ESPY.
But a step further is taken into ludicrous territory — arguably fitting given the elder Ball is the subject — that a Grammy and a Purple Heart are in his son's future, as is a nod for Best Truck in its Class by J.D. Power and Associates.
Fantastic stuff.
MORE FROM YARDBARKER
Lakers News

Delivered to your inbox

You'll also receive Yardbarker's daily Top 10, featuring the best sports stories from around the web. Customize your newsletter to get articles on your favorite sports and teams. And the best part? It's free!