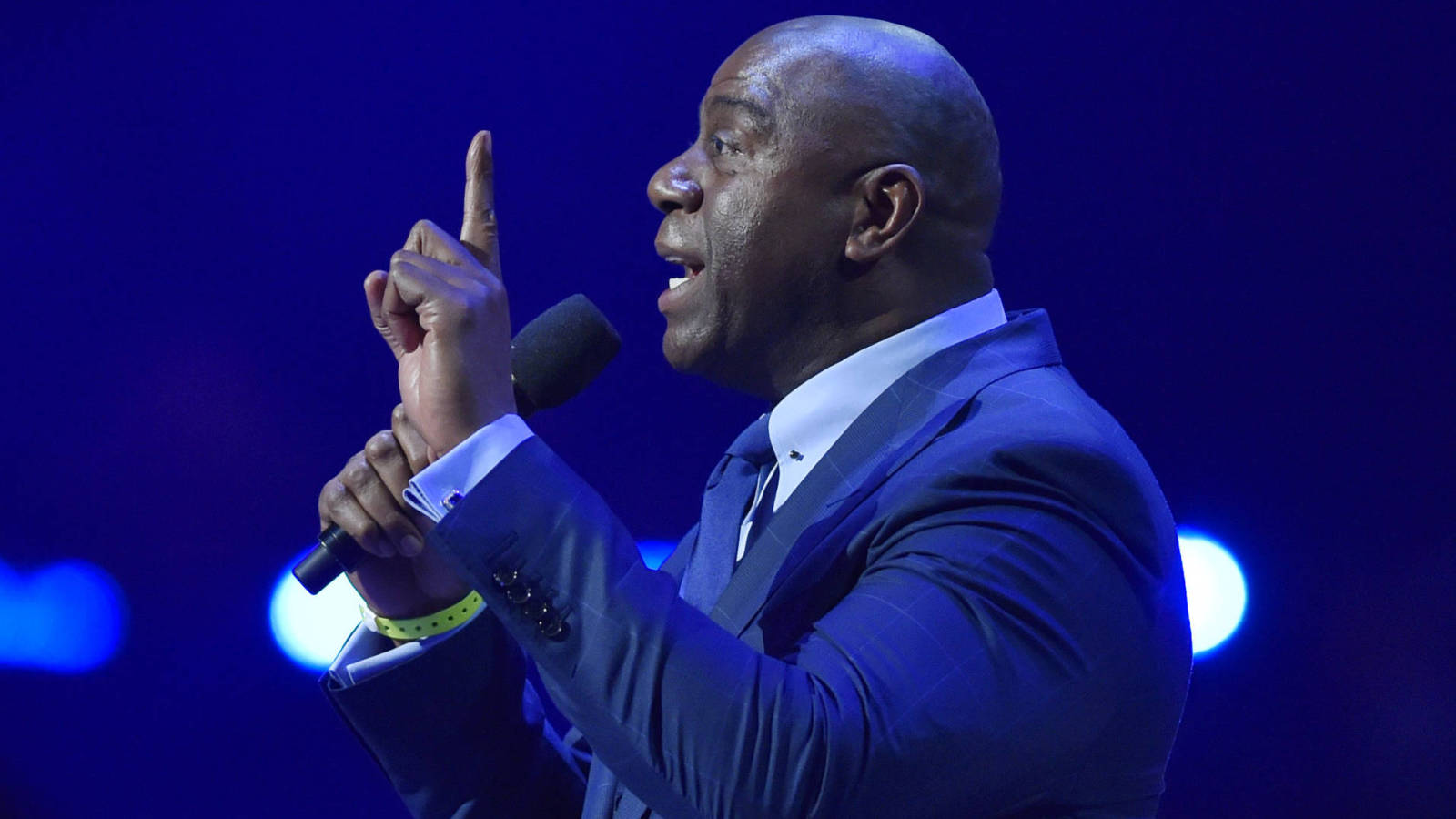 Magic Johnson has made it known he wants to bring Paul George to L.A.
Bob Donnan-USA TODAY Sports
Magic Johnson sent an uplifting tweet that came just minutes after a report about Paul George reportedly wanting to sign with the Lakers. Coincidence? We'll probably never know.
Adrian Wojnarowski of The Vertical reported on Sunday that George has informed the Pacers he will not be re-signing with the team after the upcoming season. The report also stated that George prefers to sign with the Lakers. Was this tweet from Johnson related?
God is so good!

— Earvin Magic Johnson (@MagicJohnson) June 18, 2017
Moments later, Johnson tweeted about Father's Day.
Happy Father's day to all fathers! Have a blessed day and enjoy your families.

— Earvin Magic Johnson (@MagicJohnson) June 18, 2017
The two tweets could have been related, right? Or perhaps the second one was intended to mask the first. Again, Magic would never admit it either way.
The Lakers are the overwhelming favorite to land George next summer if not sooner. Rumors like this one make it seem like it could be sooner, but there's really no reason for L.A. to rush. If George is truly set on playing for his hometown team, patience is probably the best option.
MORE FROM YARDBARKER
NBA News

Delivered to your inbox

You'll also receive Yardbarker's daily Top 10, featuring the best sports stories from around the web. Customize your newsletter to get articles on your favorite sports and teams. And the best part? It's free!