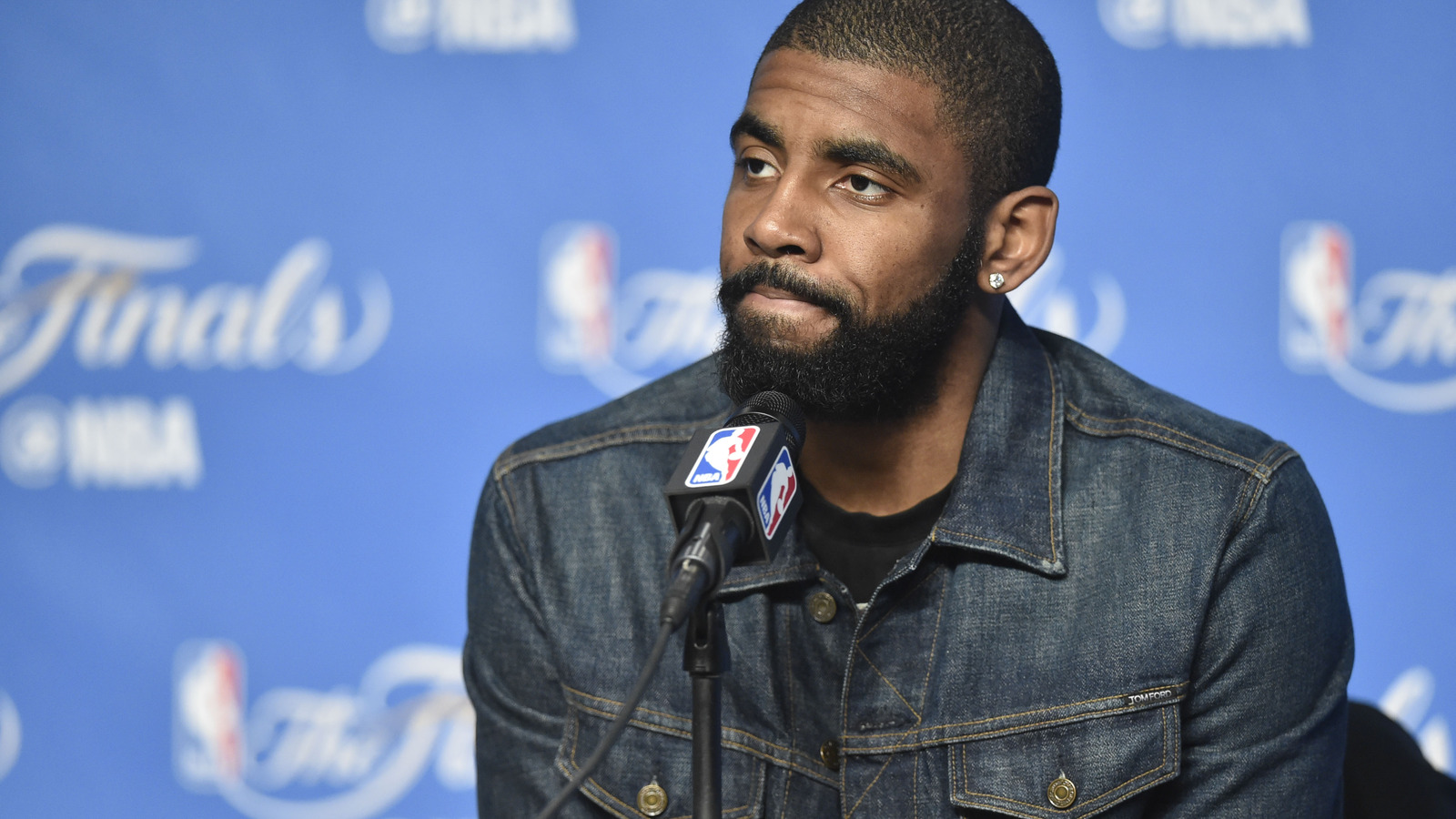 Kyrie Irving was going to make like difficult for the Cavaliers if the team didn't trade him.
David Richard-USA TODAY Sports
The Cleveland Cavaliers met Kyrie Irving's trade demand in an eye-opening deal with the Boston Celtics, but the return was sensational given the point guard's complete lack of interest to stay.
According to ESPN's Dave McMenamin, Irving would've gone as far as refusing to report for training camp before the 2017-18 season.
"…Irving let it be known that he would rather not report to training camp than begin another season with Cleveland, sources told ESPN."
Cleveland had minimal leverage with Irving despite his starpower, yet Boston forked over an All-Star in Isaiah Thomas, a tremendous role player on a ridiculously team-friendly contract with Jae Crowder, a potential No. 1 overall draft pick and a promising big in Ante Zizic.
Cavaliers GM Koby Altman already deserves a raise. Maybe even a statue.
Since more than a month had passed between Irving's initial trade request, it was reasonable to wonder whether Cleveland would simply keep him on the roster anyway and hope another successful year would eliminate his desire to play elsewhere. It's clear that wasn't the case behind the scenes.
Now that Irving has received his wish of being "The Man," though, he should happily report to Boston before the upcoming campaign. The 25-year-old guard will join Al Horford, newly acquired free agent Gordon Hayward and No. 3 overall draft pick Jayson Tatum on a retooled roster.
Defending regular-season conference champions rarely blow up the top of a roster, but the Celtics are all-in on the facelift.
And for Cleveland, well, there's no concern about Thomas or Crowder showing up to camp. They want a championship, and LeBron James has only put his team in position for seven straight years.
MORE FROM YARDBARKER
Celtics News

Delivered to your inbox

You'll also receive Yardbarker's daily Top 10, featuring the best sports stories from around the web. Customize your newsletter to get articles on your favorite sports and teams. And the best part? It's free!