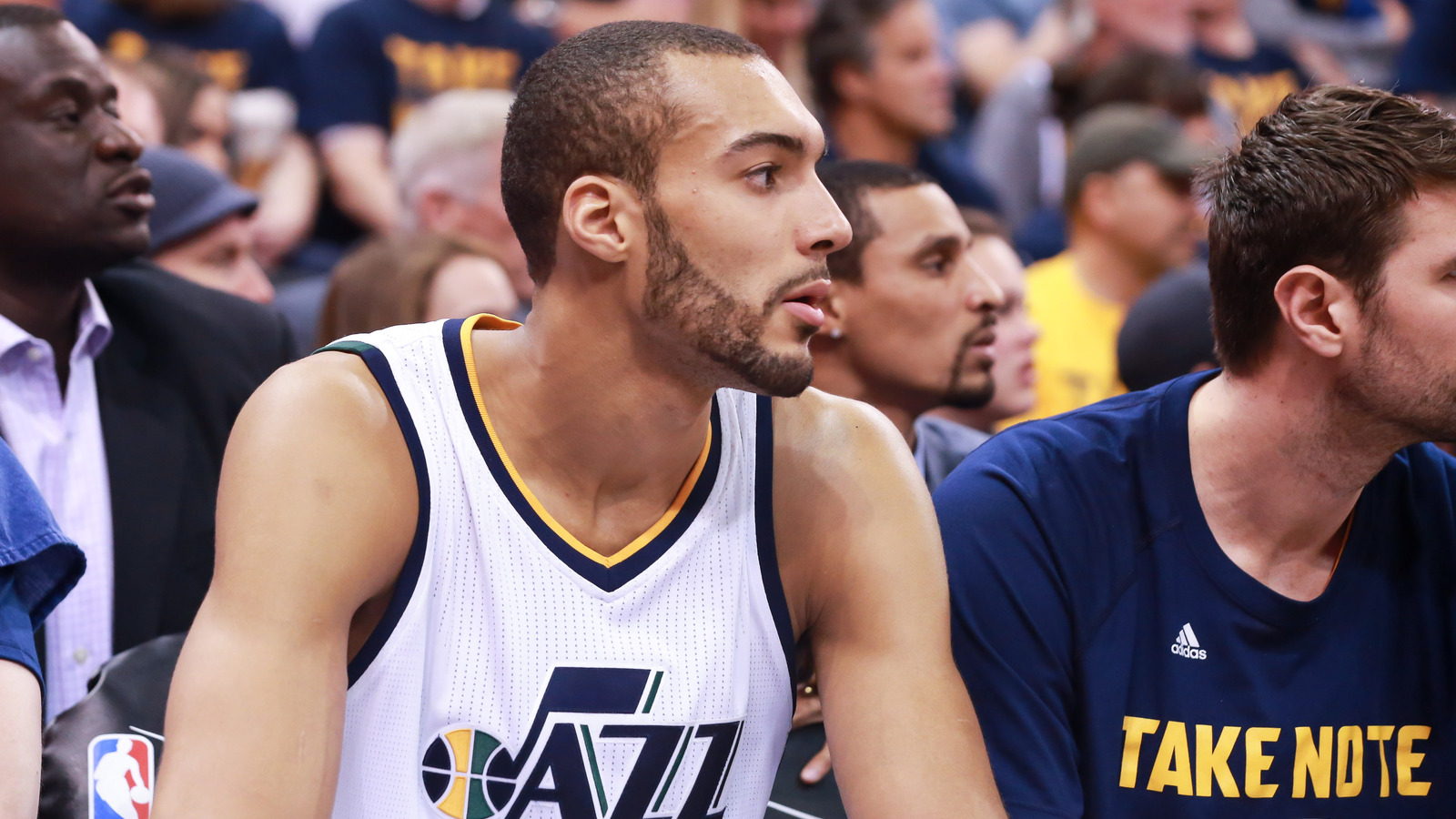 Is Jazz center Rudy Gobert among the top 20 players in the NBA?
Chris Nicoll-USA TODAY Sports
Throughout the offseason, we'll be counting down the Top 50 players in the NBA from 50 to 1. Who will just miss the cut? Which names do you expect to see? Regardless, you'll be able to find them all right here.
Why He's Great: Because his wingspan is 92.5 inches. His arms, stretched out to the maximum, are two-and-half inches longer than Yao Ming.
Having arms like that makes the game so much easier. It generates free rebounds. It blocks shots that would otherwise go in. And then there's the mental side of that length. Teams know how long Gobert is. They forego shots they'd gladly take against anyone else just because they know that the Stifle Tower is on the court. His mere existence does more to deter offensive players than any other player's actual talent does.
That remarkable length might have been enough to get Gobert into the top 50 by itself, actually. But he makes the top 20 because he actually knows what to do with it. Gobert has become a far more skilled overall player over the past few years. He's a plus on offense as both a dive-bomber (you can throw higher lobs to him than just about anyone in the league) and an actual low-post threat. His touch around the basket improves every year. And, he communicates extremely well defensively. He was once a raw talent. Now he's a real basketball player who improves significantly every season. An efficient 20 points per game to go along with Defensive Player of the Year honors could be a possibility for Gobert.
Why He's Below No. 16 (Draymond Green): If Gobert is the best defensive center in the league, Draymond Green is second. But he's also the best defensive power forward. And the second best defensive small forward. And maybe a top-10 defensive guard. Ask Gobert to guard Chris Paul for an entire game and he'd get blitzed. Draymond just calls those Wednesdays.
And as good as Gobert has become on offense, Green is simply more valuable. He can shoot three-pointers and pass like a point guard. Gobert is useful, but on a different team Green could be Lamar Odom, a borderline All Star on offense alone. You'd rather have an "A+" defender who was also a "B+" on offense than an "A++" defender who was improving but still barely above-average on offense. And that even assumes that Gobert is better than Green on defense. That's hardly a given. The two are neck-and-neck. They're too different to really compare. But in the right system, Draymond might be better on that end as well. Overall he's just much easier to fit onto a team than Gobert is. Modern centers beat traditional centers.
MORE FROM YARDBARKER
Jazz News

Delivered to your inbox

You'll also receive Yardbarker's daily Top 10, featuring the best sports stories from around the web. Customize your newsletter to get articles on your favorite sports and teams. And the best part? It's free!