In a classy move, Celtics boss Danny Ainge has come forward to clarify a statement he had made in reference to Gordon Hayward's recovery from injury. He still maintains that the Celtics do not expect Gordon back this season, even though some hope remains, but he did indicate that he misspoke when he said previously that Hayward had suffered a setback in his rehab. Danny knows all...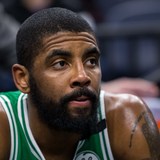 Celtics' president of basketball operations Danny Ainge believes he gave the wrong impression this week when he said Gordon Hayward suffered a setback in his rehab, relays Steve Bulpett of The Boston Herald. Looking back, Ainge believes "setback" was too strong a term and created inaccurate headlines about Hayward's progress."What happened is he went on the AlterG [anti-gravity...
Earlier this week Boston's President of Basketball Operations, Danny Ainge, would talk about Gordon Hayward's rehab. But that's not all. He would also detail a potential setback. But now he's walking that comment back. In fact, he believes he's wrong to have said it."What happened is he went on the AlterG (anti-gravity treadmill) the first day and he felt some soreness."But there...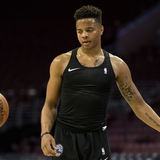 Markelle Fultz has made progress in fixing his shot, but the Sixers are uncertain if he will play again this season, according to Keith Pompey of The Philadelphia Inquirer. Fultz is looking better in pre-game shootarounds and his release point is almost back to where it was in college and summer league. However, conditioning is a concern for a player who hasn't appeared in a game...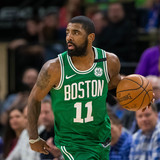 The Boston Celtics need Kyrie Irving at 100 percent for the postseason. However, it looks like they are not going to get that. But that's not all. Danny Ainge hints that Kyrie may need surgery at some point in the future."He has some surgery that may need to happen. But maybe not this summer, maybe the following summer, or maybe the summer after that. I think that he could probably...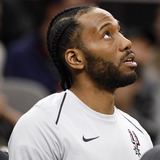 The Kawhi Leonard situation in San Antonio continues to be a baffling one. Asked today if Leonard has increased his three-on-three work or been upgraded to five-on-five play, Spurs point guard Tony Parker replied, "I have no idea. He isn't practicing with us," per Tom Orsborn of The San Antonio Express-News. Parker also wondered aloud if Leonard might be nearing a point of no return...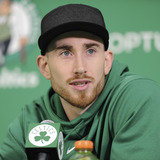 Boston Celtics president of basketball operations Danny Ainge revealed in an interview Thursday on 98.5 The Sports Hub's "Toucher & Rich" show that Gordon Hayward recently suffered a setback in his rehabilitation. Ainge noted Hayward's setback occurred approximately a month-and-a-half ago, adding it was caused by "progressing a little too fast" through rehab. Ainge added the...
Celtics general manager Danny Ainge is savvy, and has made a few statements that are valid, but not 100 percent true. The Isaiah Thomas situation is an example of that.So anyone that's expecting a complex injury update about one of the team's superstars, should probably take what Ainge says with a grain of salt.Ainge recently appeared on  98.5 The Sports Hub's "Toucher & Rich...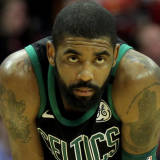 The left knee injury currently hampering Boston Celtics guard Kyrie Irving may continue to be an issue for the remainder of the his days in the NBA, according to Celtics GM Danny Ainge.Appearing Thursday on 98.5 The Sports Hub's "Toucher & Rich," Ainge said that he thinks Irving will have to manage the knee for the rest of his career. Ainge did add though that he does not see...
Boston Celtics president of basketball operations Danny Ainge on Thursday weighed in on the possibility of Gordon Hayward returning this season. And as the case has been with any such discussions out of Celtics camp, Ainge believes there is virtually no chance Hayward suits up anytime soon. "I don't believe that Gordon thinks he's going to play … I don't think so, no," Ainge said...
MORE STORIES >>
Celtics News

Delivered to your inbox

You'll also receive Yardbarker's daily Top 10, featuring the best sports stories from around the web. Customize your newsletter to get articles on your favorite sports and teams. And the best part? It's free!