We've updated our Privacy Policy.
By continuing to use this site, you are agreeing to the new Privacy Policy.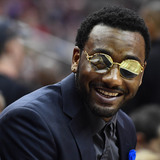 After missing the Pelicans' first 69 games this season due to a torn left hamstring, Solomon Hill returned on Sunday and said he "felt way better than I thought I would," per William Guillory of The New Orleans Times-Picayune. Despite the fact that he hadn't appeared in a regular season game since last spring and only played eight minutes, Hill said he felt comfortable on the court...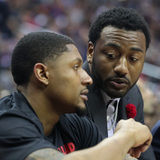 The Washington Wizards have been without since John Wall since January 25th. But if there's anything to this recent report, it's still going to be a while."ICYMI: Scott Brooks said in pregame media session that John Wall could be back on the court "soon, maybe tomorrow" to begin very light shooting. Expectation is still Wall, who had knee surgery at end of January, has another 2...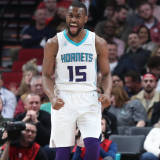 Speaking to Rick Bonnell of The Charlotte Observer, Hornets vice chairman Curtis Polk said he doesn't expect to discuss the team's coaching staff until a new general manager is hired. However, asked if he expects Steve Clifford to return for the 2018-19 season, Polk replied, "I would today."Polk also addressed a few other topics in his conversation with Bonnell, including the Hornets...
LIKE WHAT YOU SEE?
GET THE DAILY NEWSLETTER: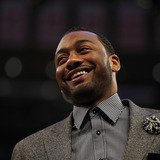 It's been nearly a decade since John Wall attended Kentucky, but he'll soon be returning, in hopes of finishing what he started.Wall, who went to Kentucky from 2009-10, recently revealed his plans to go back this summer so he can earn a business degree."I'm going back to school this summer to get my business degree," Wall said, via Candace Buckner of The Washington Post. "That's...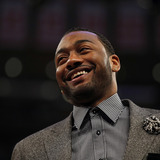 Washington Wizards superstar John Wall revealed this week that he intends to re-enroll at the University of Kentucky this coming summer to complete coursework so he can earn his bachelor's degree in business.Wall said the motivation to return to college to get his degree stems from a promise made to his father, who died when the NBA star was eight yeas old."I'm going back to school...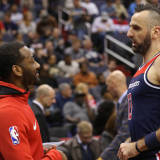 John Wall and teammate Marcin Gortat met last week to discuss the friction between the two, according to a report.ESPN's Chris Haynes reported on Tuesday night that Wall and Gortat had a brief meeting to clear the air. He says both players wanted to meet and that their meeting was brief.Wall became upset with Gortat for seemingly taking a jab at him over Twitter following a win over...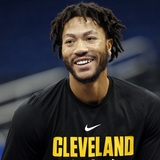 Derrick Rose needs a new job. Again.Before Thursday's NBA trade deadline, a three-team trade would see him move from the Cleveland Cavaliers to the Utah Jazz. But that's not all. Today, the Jazz waived him. That's not a surprise at all, of course. He's not going to help the Jazz this season. Right now Utah is 27-28 and have won eight in a row. There's no reason to disrupt that. But...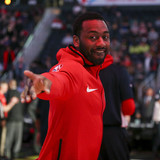 While it has been overshadowed by the drama in Cleveland, there has seemed to be some uneasiness in Washington this season. After a team meeting earlier in the year, multiple Wizards players admitted that the meeting might have had a negative impact on the locker room, which is something we almost never hear.Now, with John Wall sidelined for several weeks as he recovers from knee...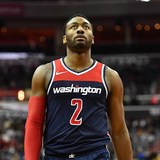 John Wall has been dealing with discomfort in his knee for much of the season, and the star point guard is reportedly planning to have the issue addressed. Unfortunately for the Washington Wizards, he will miss a significant amount of time because of it.According to Candace Buckner of the Washington Post, Wall is scheduled to have a procedure on his knee Wednesday that could keep...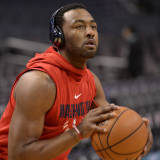 The Washington Wizards don't know how long John Wall is going to be out. But for now, he's day-to-day.Wall will miss Saturday night's game against Atlanta. But, he's been dealing with knee soreness during Washington's five-game road trip. For now, he plans to travel to Cleveland to visit the doctor who performed surgery on him in 2016."Our doctors here have been doing a great job...
MORE STORIES >>
Wizards News

Delivered to your inbox

You'll also receive Yardbarker's daily Top 10, featuring the best sports stories from around the web. Customize your newsletter to get articles on your favorite sports and teams. And the best part? It's free!