We've updated our Privacy Policy.
By continuing to use this site, you are agreeing to the new Privacy Policy.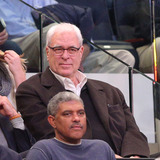 It may not come as much of a surprise that Phil Jackson's job interview questions are a bit unconventional.Former New York Knicks player development coach Chris Brickley shared as much in a profile by Scott Davis of Business Insider, relaying what happened when the newly-hired Jackson called him into his office to speak to him."I'm thinking I'm gonna go in there, I'm gonna meet with...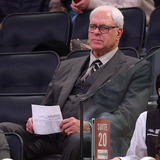 Now that the disaster that was the Phil Jackson era with the New York Knicks has come to a close, we are sure to hear many stories about all the things the 11-time NBA champion did wrong. Apparently one of them was showing off footage from his legendary Chicago Bulls teams.In his in-depth look at Jackson's disappointing three years with the Knicks, Frank Isola of the New York Daily...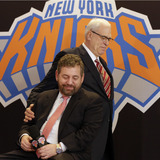 For the past decade and a half, pretty much the only time Knicks fan have cheered owner James Dolan is when he's fired someone in charge of the team. Phil Jackson's hiring as the president of basketball operations in 2014 was seen as a progressive move in some circles."I'm a chess player, so that was a power move right there," Carmelo Anthony said at the time of the hiring.There...
LIKE WHAT YOU SEE?
GET THE DAILY NEWSLETTER: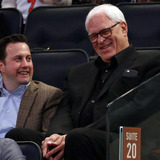 Phil Jackson got paid a lot of money as president of the New York Knicks, and apparently that was a source of amusement for the Zen Master. Not only that, but according to Stephen A. Smith of ESPN, Jackson shared his amusement with friends. So, just how much money did he earn? Dolan finally fired Jackson Wednesday morning, and for good reason. We've previously covered Jackson's many...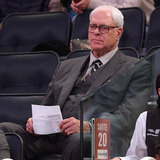 Former NBA player and coach-turned-ESPN NBA analyst Mark Jackson isn't a fan of what Phil Jackson has done as president of the New York Knicks.In a conference call with reporters ahead of the 2017 NBA Finals, Jackson made his thoughts on Jackson as an NBA executive crystal clear.Citing Jackson's handling of the Carmelo Anthony situation as a key reason for calling him "a failure...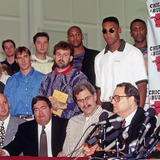 New York Knicks' President of Basketball Operations and former Chicago Bulls head coach Phil Jackson issued a touching statement upon the death of his former colleague, Jerry Krause.In part, the statement reads "it was no secret that [Krause] built the dynasty in Chicago." This is notable because Jackson and Krause had a notably toxic relationship, especially toward the end of Jackson...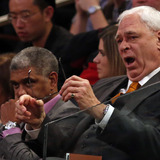 Coaching icon Larry Brown has a suggestion for Phil Jackson: If the New York Knicks president wants the team to run the triangle offense so badly, perhaps he should take over as head coach.The Knicks are fully committing to running the triangle offense for the balance of the season. Brown believes Jackson's insistence that Knicks head coach Jeff Hornacek run the triangle puts the...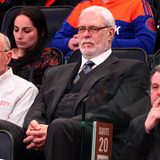 Phil Jackson may be currently embroiled in a controversy not even remotely involving the New York Knicks, but that doesn't mean he isn't trying to pull some New Age strings to get the team pointed in the right direction. That's right, the Knicks president is resorting to methods that landed him the moniker "Zen Master" all those years ago by distributing a meditation book to Knicks...
The New York Knicks apparently need to get more Zen in their dealings with the media, and only one man can help them with that. According to a recent report by Frank Isola of the New York Daily News, Knicks president Phil Jackson briefly met with the team to discuss comments they made to the media after a blowout Opening Night loss to the Cavaliers. Derrick Rose, in particular...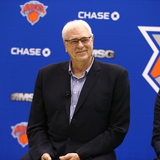 Phil Jackson has some very interesting ideas to improve the NBA. Jackson told Charley Rosen of Today's Fastbreak that if it were up to him, he would implement a four-point line. "Why not have a four-point line about 35 feet out?" Jackson suggested. "It wouldn't be long before players will get reasonably comfortable shooting from out there. And having a four-point line would certainly...
MORE STORIES >>
NBA News

Delivered to your inbox

You'll also receive Yardbarker's daily Top 10, featuring the best sports stories from around the web. Customize your newsletter to get articles on your favorite sports and teams. And the best part? It's free!