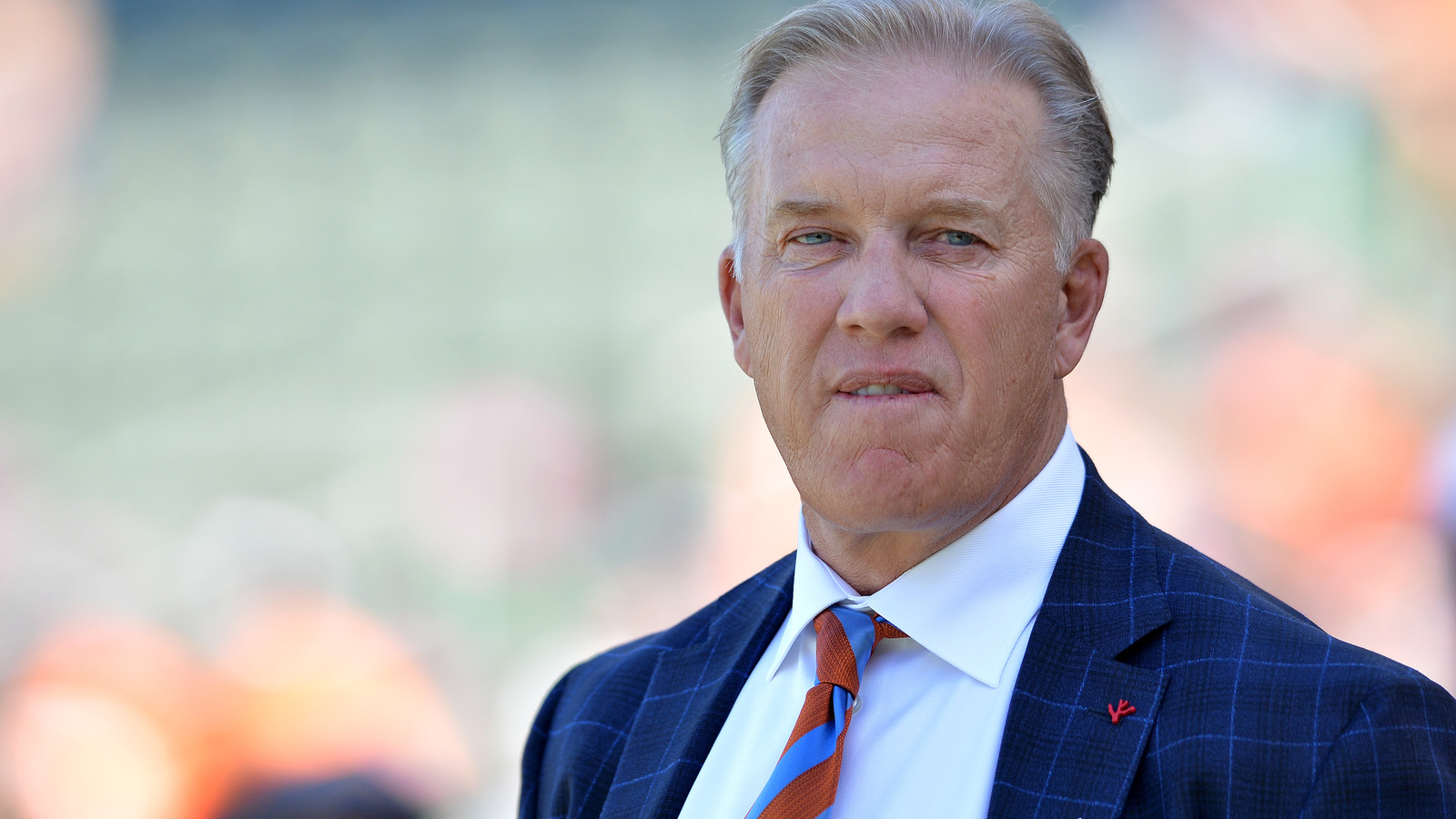 Orlando Ramirez-USA TODAY Sports
Nothing good results from an NFL team executive calling out their players regarding their performance on the field. So when Broncos president of football operations/general manager John Elway said the team's players "got a bit soft" over the weekend, we knew those comments wouldn't go over well in the locker room.
Sure enough, they didn't.
Broncos head coach Vance Joseph spoke to reporters about Elway's comments after Sunday's 20-17 loss to the Bengals, and he told them he was initially offended by what the team's general manager had to say.
"When you've lost five games in a row — and John's watched this team every day," Joseph said, via Nick Shook of NFL Media. "He watched every week. He watches every practice and he watches every game. So when he said that, I was initially offended, but in some aspects he's right.
"When you've lost that many games in a row, you have to do things in a tougher manner. If you're not winning, that's an issue in football. Football is a physical, tough sport. So when you're not winning, that word comes out."
The players were a bit more direct in responding to Elway, and they vehemently denied being "soft" on the field.
"He is the head guy," linebacker Von Miller said of Elway. "His comments … he's the boss. That's what he said. He said it. I was kind of taken aback by it, which you should be if you have any type of emotion about you. When you say soft to a guy … I'm not soft."
Miller wasn't the only Broncos player that took offense to what Elway had to say.
Broncos' Brandon Marshall on Elway's "soft" comment: "I understand this is his team. He put it together. So his name is on it, but we got skin in the game. Nobody is soft on this team. We work our asses off. … We go out there and give 100 every game, every practice."

— Nicki Jhabvala (@NickiJhabvala) November 20, 2017
Chris Harris on Elway's comments: "Ain't nothing soft in my bones."

— Nicki Jhabvala (@NickiJhabvala) November 20, 2017
Elway, as a former player, was likely trying to fire his team up ahead of Sunday's game, but his strategy seemed to backfire, as the Broncos not only lost the AFC matchup, but were also none too pleased about his comments.
The Broncos didn't necessarily look "soft" in Sunday's loss, but they certainly didn't look like a legitimate contender.
MORE FROM YARDBARKER:
QUIZ: Name every player drafted in the first round of the 1983 NFL Draft
The 1983 NFL Draft was considered by many to be one of the greatest draft classes of all-time, producing many All-Pro players and some Hall of Fame players.
Can you name every player drafted in the first round?
Clue: NFL Team-Position-College
MORE FROM YARDBARKER
Broncos News

Delivered to your inbox

You'll also receive Yardbarker's daily Top 10, featuring the best sports stories from around the web. Customize your newsletter to get articles on your favorite sports and teams. And the best part? It's free!