We've updated our Privacy Policy.
By continuing to use this site, you are agreeing to the new Privacy Policy.
The beginning of the free agency period and the new league year on March 14 was supposed to bring some clarity to the future of the Denver Broncos. Who they signed was supposed to indicate the path the Broncos were going to take to get ready for the 2018 season moving forward. With the fifth pick in the draft, a clear plan is a critical. They can't afford to miss. The Broncos went...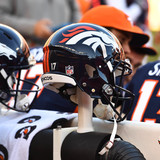 While the Broncos have made two Super Bowls in the past five seasons and have seen numerous players sign extensions or land lucrative deals elsewhere, they have not had much luck filling their right tackle job. Denver has assembled Week 1 lineups with five different right tackles since the 2013 season, and in 2018, the franchise could be set to extend that streak to six. The Broncos...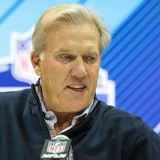 Broncos general manager John Elway really only had one main job on Friday, and he failed at it, which resulted in a pretty funny moment that has since gone viral.Elway and the Broncos held Case Keenum's introductory press conference, and it was then that the team's general manager announced their new quarterback. The only problem is that he did so incorrectly. The good news is that...
LIKE WHAT YOU SEE?
GET THE DAILY NEWSLETTER: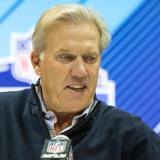 Way to go, Mr. Elway. You only had one job. That job was to announce your new quarterback without messing his name up.Elway failed big here and introduced his new starting quarterback Case "Keesum." Luckily, Elway quickly corrected himself and exited the stage stat, allowing Keenum to address the press.That was not a very smooth move for a GM in Elway who will now live on in the...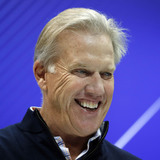 Denver Broncos general manager and executive vice president of football operations John Elway on Friday confirmed a previous report indicating that Case Keenum — not Kirk Cousins or any other quarterback — was "our target" all along.Quite frankly, though, what else would one expect Elway to say?Keenum, fresh off signing a two-year, $36 million contract Thursday, was officially introduced...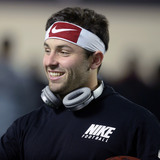 NFL teams flocked to Norman, Okla., to watch Baker Mayfield at his pro day, but the prized quarterback enjoyed a unique opportunity to impress a legend.According to ESPN's Jake Trotter, Mayfield acknowledged that it was "surreal" to throw in front of John Elway.Mayfield is among the generation that learned about Brett Favre, Dan Marino and Elway as the greatest quarterbacks of the...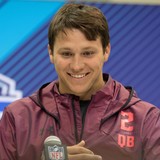 Dan Marino and John Elway are legendary quarterbacks who now hold an executive position with their former team, and they're both involved with trying to find a new signal-caller. Top prospect Josh Allen must've been a little starstruck.According to Peter King of the MMQB, Allen messed up the names during a meeting with the Miami Dolphins."Excited to meet a Hall of Fame quarterback...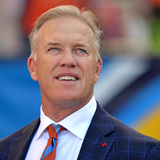 Other NFL teams looking to trade up in the 2018 draft may be in luck — but doing so won't come cheap.Broncos general manager John Elway spoke to reporters at the NFL Scouting Combine on Wednesday, and he informed them the team is fielding offers for the No. 5 overall pick. One thing we know is that with the Broncos involved, making a move could cost an arm and a leg. We know when...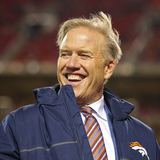 After a bad season (5-11) and last place finish in the AFC West, the Denver Broncos have the fifth overall pick in this year's draft. While the Broncos can easily select a top prospect, including a quarterback, John Elway is open to trading their pick. Elway's comment should now have the attention from many teams picking lower in the first round. This should particularly be the case...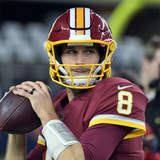 Kirk Cousins is about to hit it big in free agency and should have several teams interested in his services. The free agent-to-be quarterback welcomes all suitors, but specifically says he would "love it" if Denver is interested in him.Cousins spoke with News 9's Mike Klis in Denver and expressed his interest in the Broncos. The Broncos have a talented defense and are very weak at...
MORE STORIES >>
Broncos News

Delivered to your inbox

You'll also receive Yardbarker's daily Top 10, featuring the best sports stories from around the web. Customize your newsletter to get articles on your favorite sports and teams. And the best part? It's free!