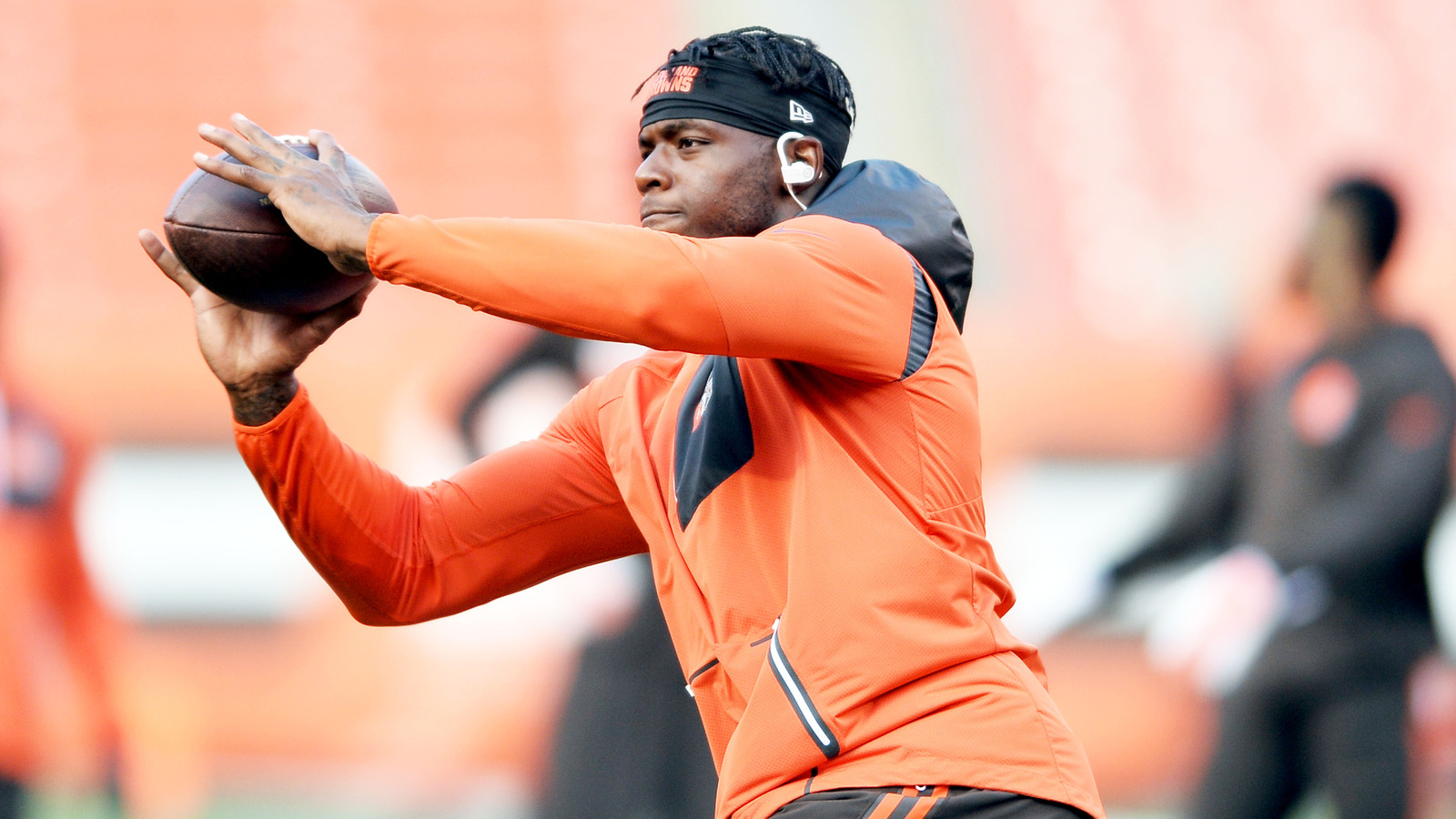 A Browns fan pleaded with NFL commissioner Roger Goodell to reinstate Josh Gordon.
Ken Blaze-USA TODAY Sports
NFL commissioner Roger Goodell was in Cleveland Thursday doing a fan forum when a Browns fan brought up Josh Gordon, who is still suspended.
The fan begged the commissioner to reinstate him, saying "we really need him." Goodell deflected this somewhat, saying, "I'm not sure there was a question in there," adding "message received," per Daryl Ruiter of 92.3 The Fan.
We're not sure exactly what to make of the "message received" part there. Perhaps Goodell was simply trying to say "no" in the nicest possible way.
The Browns really do need Gordon's talents on the football field. When he's played, Gordon has showed he's capable of being one of the NFL's best receivers. During the 2013 season Gordon played in 14 games and led the league with 1,645 yards on 87 receptions, adding nine touchdowns.
However, we're pretty sure head coach Hue Jackson isn't interested in dealing with the potential headache associated with having Gordon back on the active roster.
It's also worth pointing out that the 2014 season was the last time Gordon stepped foot on the gridiron during the regular season.
Gordon is already suspended indefinitely, and the NFL denied his application for reinstatement this past May. So while Browns fans would love to see the talented receiver come to the rescue, we're not holding our breaths waiting for it to happen.
MORE FROM YARDBARKER
Browns News

Delivered to your inbox

You'll also receive Yardbarker's daily Top 10, featuring the best sports stories from around the web. Customize your newsletter to get articles on your favorite sports and teams. And the best part? It's free!