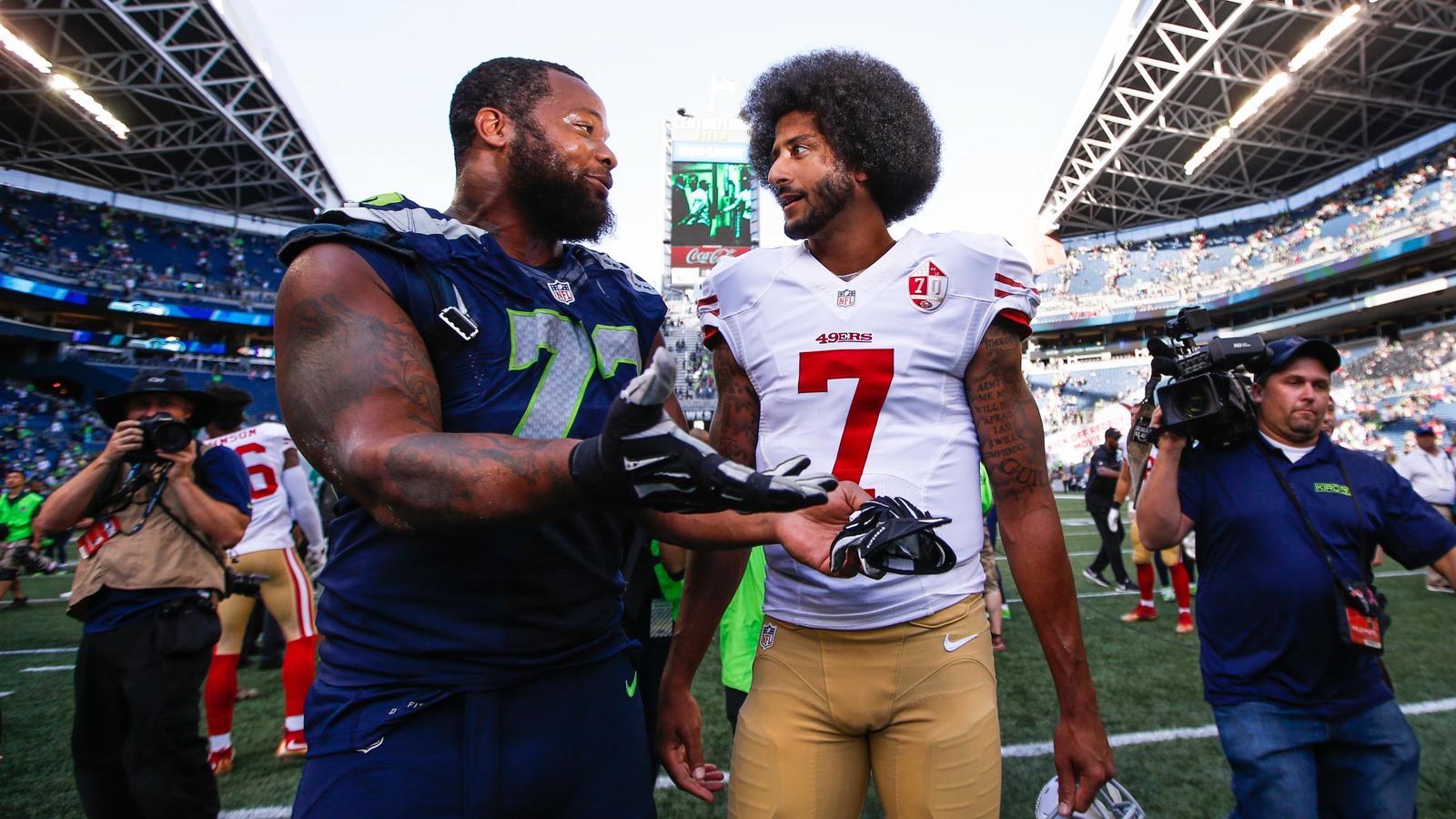 Colin Kaepernick has come out in support of Michael Bennett's allegations against Las Vegas police.
Joe Nicholson-USA TODAY Sports
Michael Bennett says he was a victim of racism and police brutality in Las Vegas last month, and Colin Kaepernick was one of the first fellow professional athletes to speak out on the star defensive lineman's behalf on Wednesday.
Not long after Bennett released a statement describing how police officers pointed a gun at his head, physically assaulted him and threatened to "blow (his) f—ing head off," Kaepernick took to social media to share his thoughts.
This violation that happened against my Brother Michael Bennett is disgusting and unjust. I stand with Michael and I stand with the people. pic.twitter.com/TqXFiso6lk

— Colin Kaepernick (@Kaepernick7) September 6, 2017
Bennett is exploring the possibility of filing a lawsuit after he says he was singled out of a crowd for no other reason than the color of his skin. His attorney says police released Bennett from custody once they confirmed that he was a member of the Seattle Seahawks.
Kaepernick and Bennett have been two of the most vocal NFL players when it comes to social inequality. Bennett is one of many players who has taken up Kaepernick's national anthem protest, and he recently explained why he will continue to kneel going forward.
MORE FROM YARDBARKER
Seahawks News

Delivered to your inbox

You'll also receive Yardbarker's daily Top 10, featuring the best sports stories from around the web. Customize your newsletter to get articles on your favorite sports and teams. And the best part? It's free!