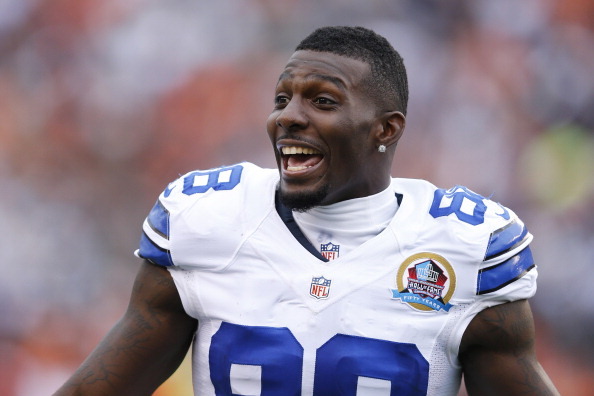 It's been 10 months since Dez Bryant's name last appeared in the police blotter. A domestic violence incident involving his mother put his reputation and, even worse, his career, in jeopardy.
Since that time, though, the Cowboys' top receiver has kept his nose clean, enjoying a nice -- if unfamiliar -- stretch of tranquility.
And there's a simple reason for the turnaround.
"I found myself," Bryant said Tuesday, via ESPNDallas.com. "I'm comfortable with my life. I'm enjoying being in the NFL. I wish it could've been a couple years back, but I had to go through a couple of things to figure it out. I think I got it and I'm just more focused on my job and doing what I love to do and that's playing football."
Following last July's arrest, Bryant agreed to attend counseling sessions and be held to strict behavioral guidelines with the Cowboys. He admits these measures helped get his life back on track.
"Listening and looking at people who do it right," Bryant said. "When I was younger it wasn't like I was acquainted with all that stuff. I wasn't used to it. I had to get around people who do it right and I feel like that's been my stepping stone, these older guys."
It's refreshing to hear that Bryant, who's still only 24-years-old, has realized -- and corrected -- the error of his ways. If he can maintain this attitude, there's nothing stopping the enormously talented wideout from putting together a truly special career.

Read the rest of this story...
MORE FROM YARDBARKER
Cowboys News

Delivered to your inbox

You'll also receive Yardbarker's daily Top 10, featuring the best sports stories from around the web. Customize your newsletter to get articles on your favorite sports and teams. And the best part? It's free!