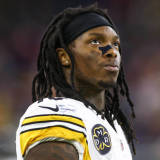 Martavis Bryant has openly said that he wants a bigger role than the one the Pittsburgh Steelers are able to offer him, but the wide receiver may have to wait at least another year before he can compete for that.On Wednesday, Steelers general manager Kevin Colbert reiterated what we have been hearing for months — the team is not looking to trade Bryant. A recent report indicated...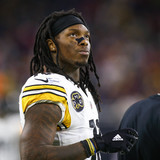 Although the Bills ultimately acquired wide receiver Kelvin Benjamin at the 2017 trade deadline, they were also targeting another pass-catcher last season. Buffalo attempted to "get involved" in talks for Steelers wideout Martavis Bryant, according to Jeremy Fowler of ESPN.com. Given their level of interest last year, it's conceivable the Bills could circle back and try to initiate...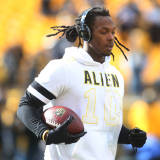 While the Steelers are not believed to be making calls about Martavis Bryant, they are expected to discuss the wide receiver with teams at the Combine, Ian Rapoport of NFL.com reports (video link). Rapoport does, in fact, note the Steelers are open to listening to offers for Bryant but don't appear to be too aggressive about that at this juncture. However, Jeremy Fowler of ESPN.com...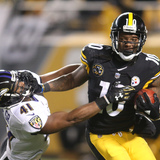 It's not yet known whether the Pittsburgh Steelers are going to move embattled young receiver Martavis Bryant this spring. Rival reports came out Friday, the latter of which noted that Pittsburgh wasn't actively looking to move Bryant. That came after an initial report noted the team was looking to move him.What we do know is that a plethora of teams would be interested in Bryant...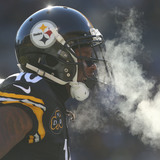 The Pittsburgh Steelers are reportedly not trying to trade wide receiver Martavis Bryant. This refutes an earlier report that suggested they might entertain offers.This report from Jason La Canfora of CBS Sports should clear up any confusion. Bryant's name was previously brought up by NFL Network's Ian Rapoport as one of several players that could be placed on the trade block.This...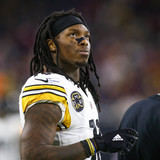 It was only four months ago that Martavis Bryant had decided he wanted nothing to do with the Pittsburgh Steelers and demanded that they trade him. Despite all that, Bryant remained on the roster and could be back again in 2018.Ian Rapoport of NFL Media reports that the Steelers are not actively shopping Bryant in trade talks, but they are willing to listen to offers."At this point...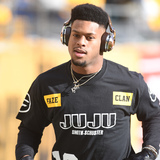 Steelers receiver JuJu Smith-Schuster was one of the most dominant rookies on the offensive side of the ball this past season, and he was a major producer for the team in the slot.Smith-Schuster, who was a great complement to Antonio Brown and Le'Veon Bell, gave the team reason to believe life after Martavis Bryant won't be so bad after all. He showed the ability to stretch the field...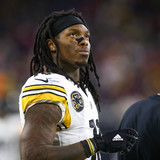 Martavis Bryant wasn't shy about asking for the Pittsburgh Steelers to trade him during the 2017 campaign when things weren't going his way. But after working through his issues and becoming a productive member of the team once again, the wide receiver's outlook has certainly changed.On Monday, Bryant made it clear he wants to remain a part of the Steelers organization. It's important...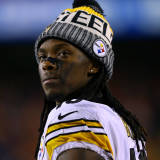 Martavis Bryant has come an awful long way since he publicly demanded that the Pittsburgh Steelers trade him back in October. Suddenly, the wide receiver wants to be back with the team in 2018.Bryant, who is entering the final season of his rookie contract, told reporters this week that he will not ask the Steelers to trade him this offseason. Why? Because he wants to keep contending...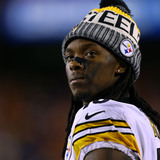 The Pittsburgh Steelers are hoping Martavis Bryant can step up this weekend with Antonio Brown sidelined due to a calf injury, but the wide receiver may need to block out some noise from his personal life in order to do that.Earlier in the week, Le'Veon Bell posted a video on social media that appeared to show Bryant sitting next to a woman. Deja Hiott, Bryant's girlfriend and the...
MORE STORIES >>
Steelers News

Delivered to your inbox

You'll also receive Yardbarker's daily Top 10, featuring the best sports stories from around the web. Customize your newsletter to get articles on your favorite sports and teams. And the best part? It's free!