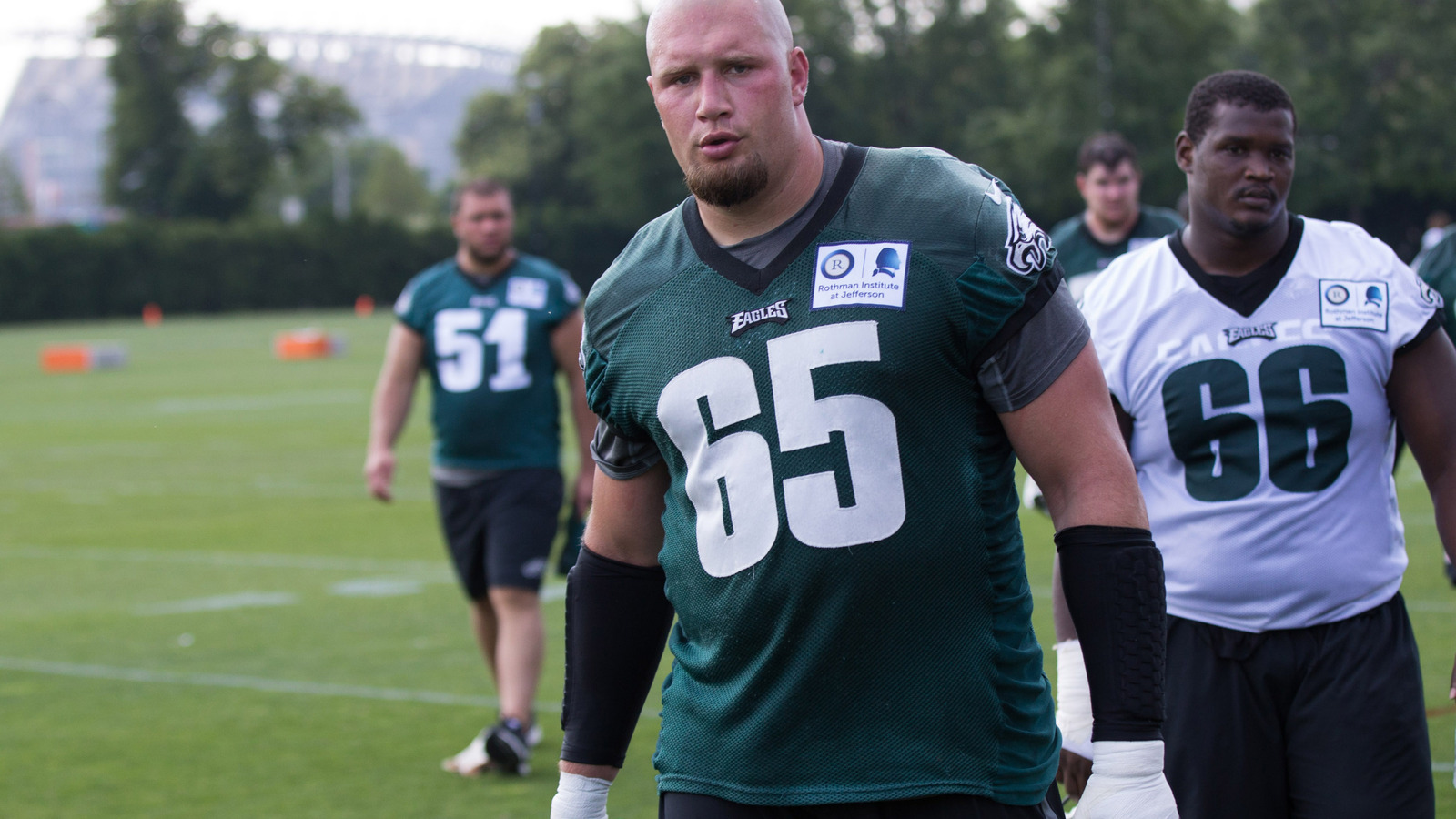 Eagles tackle Lane Johnson has put the NFL and NFLPA on blast.
Bill Streicher-USA TODAY Sports
To say that Philadelphia Eagles offensive tackle Lane Johnson was not happy about the 10-game suspension he received last season is an understatement.
Johnson filed a grievance against both the NFL and NFLPA after the suspension was handed down. But ultimately, he still had to sit those 10 games.
Now looking forward to a new season, Johnson still seems to be agitated at how the league and his union handled the PED suspension investigation.
"Last year was screwed up. I got suspended last season for testing positive for a supplement I thought was approved," Johnson wrote in a long essay on The Players' Tribune. "I have serious issues with the NFL and the NFL Players Association for the way my sample was handled and processed, but the end result was that the league suspended me for 10 games."
This seems to be the idea behind his previous grievance with both entities.
As it is, Johnson himself feels somewhat responsible for the team's struggles when he was suspended last season.
"Ten games, between Week 6 to Week 16, in which our offense undermanned," Johnson continued. "Ten games, during the heart of the regular season, watching my teammates battle without me. Ten games thinking about this entire mess."
Indeed, Philadelphia put up a 2-8 record with Johnson sidelined. It was 5-1 with him on the field. As one of the best tackles in the NFL, it goes without saying that the Eagles missed Johnson.
MORE FROM YARDBARKER
Eagles News

Delivered to your inbox

You'll also receive Yardbarker's daily Top 10, featuring the best sports stories from around the web. Customize your newsletter to get articles on your favorite sports and teams. And the best part? It's free!