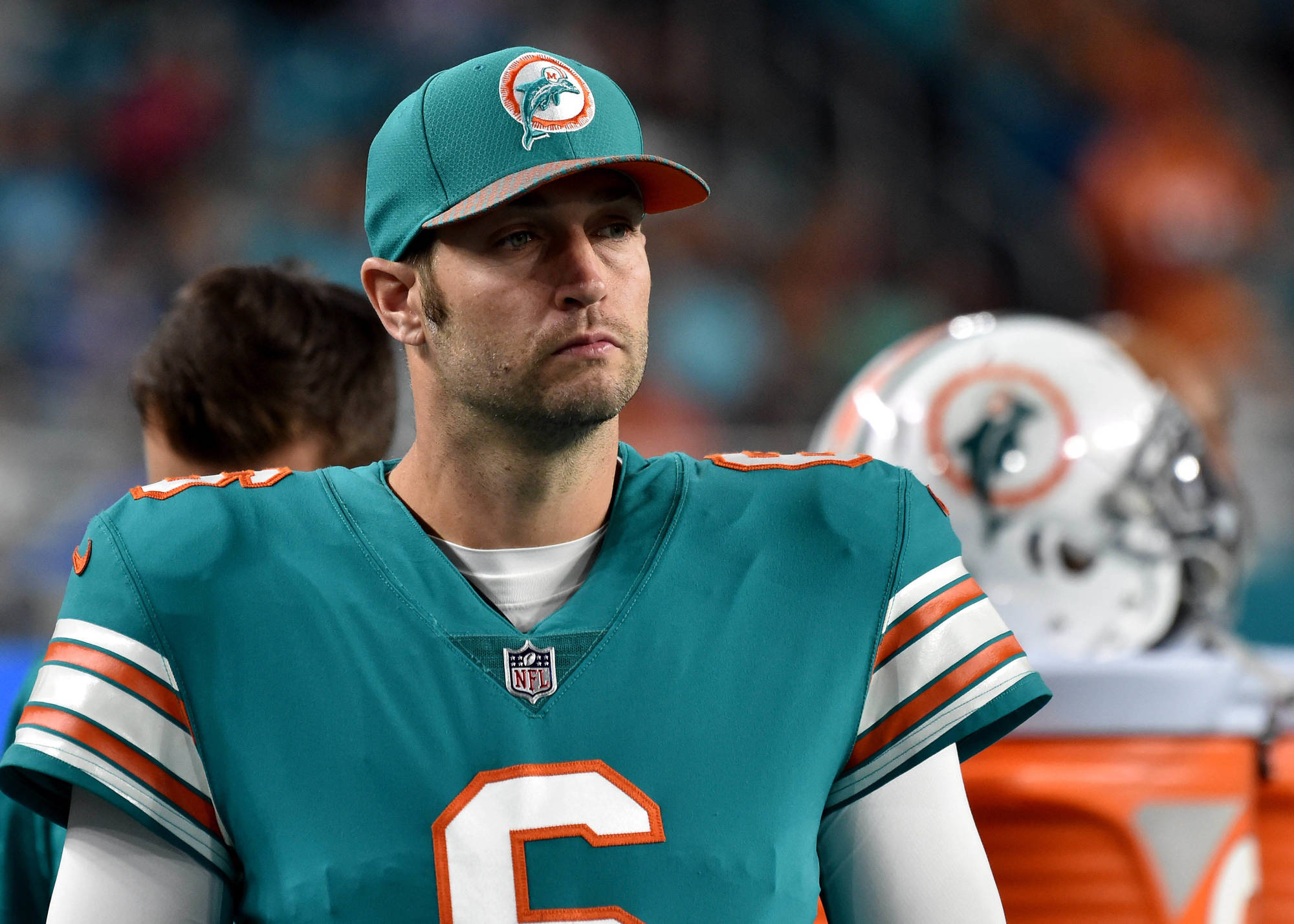 Maybe that FOX gig is still waiting for him...
Steve Mitchell-USA TODAY Sports
Jay Cutler's wife, Kristin Cavallari, made no bones about her not wanting her husband to play in the NFL this past season. When Cutler suffered a concussion back in Week 10, Cavallari took to social media and made her feelings known.
Now with the Miami Dolphins 2017 season over, it looks like she's really hoping this is the end of the line for her husband's career.
"It's nice to have him home, I'll tell you that … with the 3 little kids, it's nice to have him there," she said, via TMZ Sports.
As the report notes, Cavallari did indicate she'd support Cutler if he decided to play again in 2018. Though, it's readily apparent where she stands right now.
With three children, it's understandable why Cavallari would want Cutler to move on from his career. Continued risk of head trauma obviously plays a role in her thought process as well.
Cutler, 34, put up 2,666 passing yards with 19 touchdowns and 14 interceptions en route to leading Miami to a 6-8 record in 14 starts this season.
With Ryan Tannehill coming back from a torn ACL, the Dolphins have already committed to him starting for the 2018 season.
If Cuter were to call it quits, a career in broadcasting is surely awaiting him. Remember, he was hired on by Fox Sports to be an NFL commentator prior to being coerced out of retirement by the Dolphins.
All is not too bad in the Cutler world. He's now earned $122 million in what has been a largely pedestrian NFL career.
Heck, maybe the family can go back to Chicago and purchase this mansion that they sold after Cutler's career came to an end following the 2016 season.
MORE FROM YARDBARKER
Dolphins News

Delivered to your inbox

You'll also receive Yardbarker's daily Top 10, featuring the best sports stories from around the web. Customize your newsletter to get articles on your favorite sports and teams. And the best part? It's free!