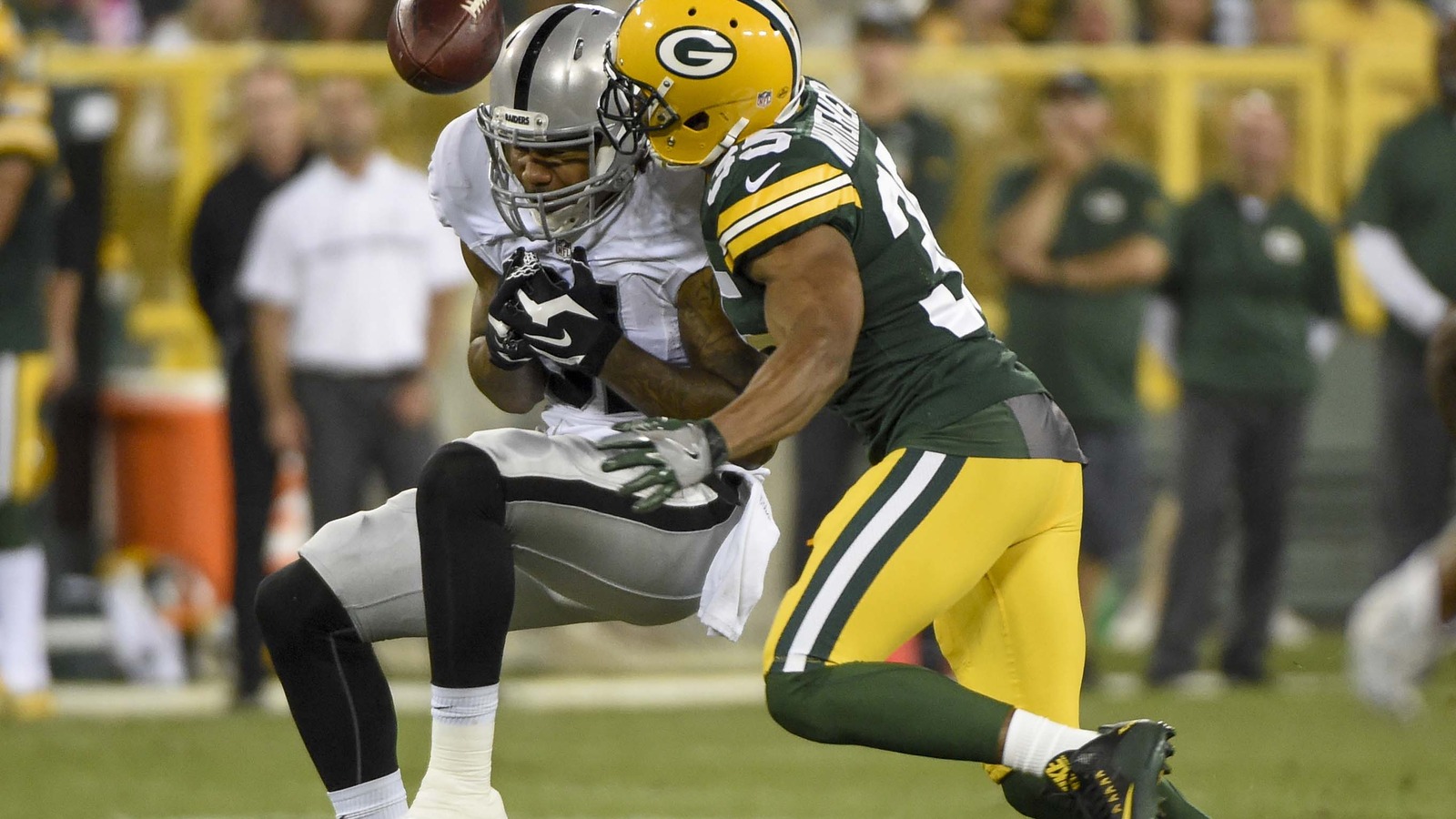 Packers safety Jermaine Whitehead was cited for excessive speeding.
Benny Sieu-USA TODAY Sports
Green Bay Packers safety Jermaine Whitehead was recently pulled over for driving incredibly fast on the freeway in the wee hours of the morning, but at least he was heading to work.
According to a police report obtained by Michael Cohen of the Milwaukee Journal Sentinel, Whitehead was cited on May 19 for driving 110 mph in a 70-mph zone. It was 3:39 a.m. at the time, and Whitehead said he and the two teammates he was riding with needed to be at the Packers' team facility by 8 a.m.
"Jermaine originally said he was going 75 to 80 when I asked him how fast he was driving," deputy sheriff Chad Baumann wrote. "I told him his speed (110 mph) and the fact he was passing a semi at a high rate of speed. He did not contest this speed.
"I learned he and the 3 occupants were heading to Green Bay as they have to work at 8 a.m. I then learned they were Green Bay Packer players."
Whitehead was driving near Milwaukee at the time, which is about two hours away from Green Bay. He was issued a ticket for $515.50 and is scheduled to appear in court on June 14.
Whitehead spent most of the 2016 season on the practice squad with the Packers, appearing in just two games on special teams. He's fortunate to have only been written a ticket (like another professional athlete who recently caught a break) for driving that fast, as he could have been arrested. It's unclear if he managed to get to work on time.
MORE FROM YARDBARKER
Packers News

Delivered to your inbox

You'll also receive Yardbarker's daily Top 10, featuring the best sports stories from around the web. Customize your newsletter to get articles on your favorite sports and teams. And the best part? It's free!