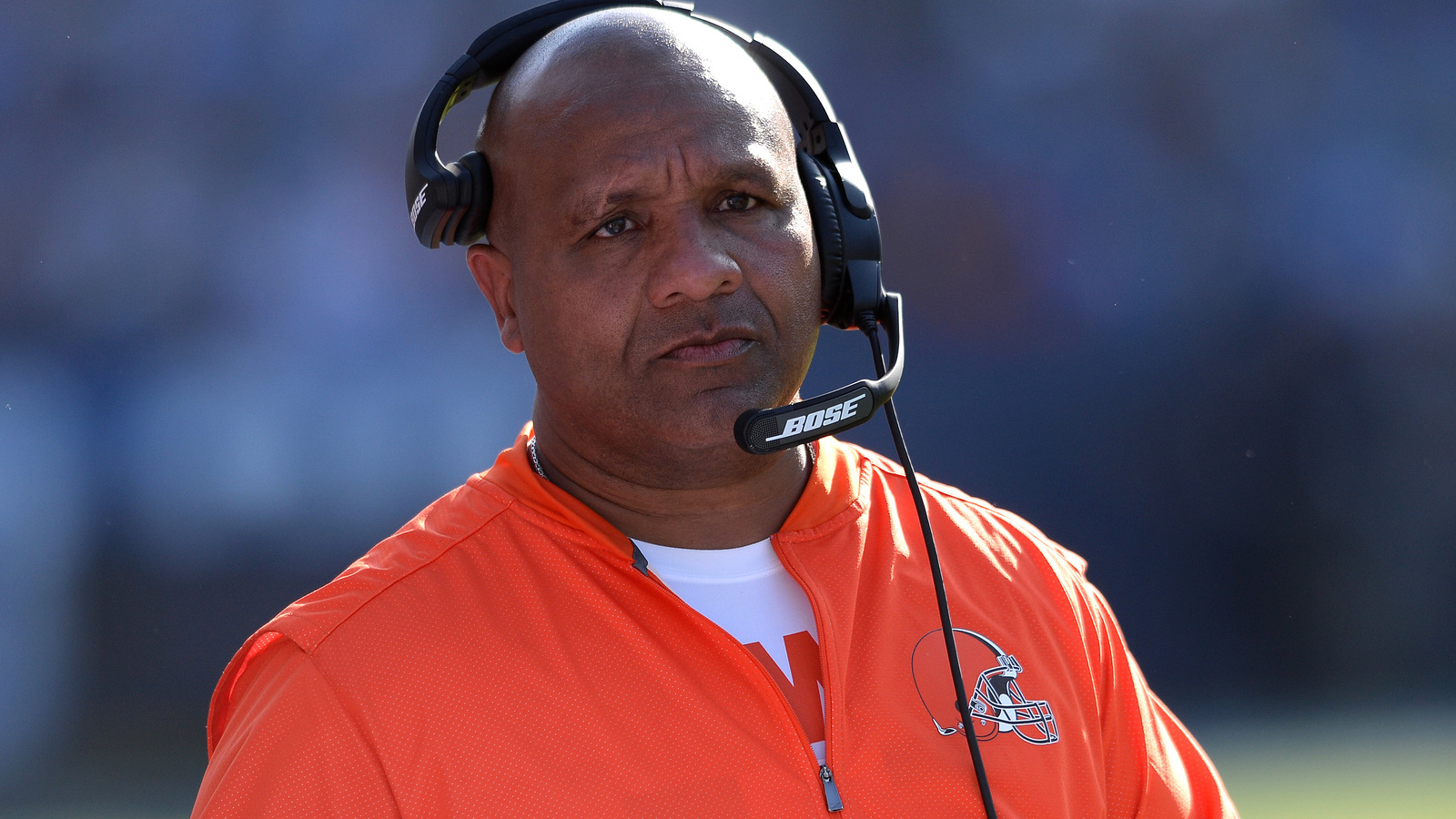 Orlando Ramirez-USA TODAY Sports
Might a coaching trade be in the works in the AFC North? A report from Mike Florio of Pro Football Talk says that the Cincinnati Bengals — who are reportedly interested in Cleveland Browns head coach Hue Jackson — might try to trade for him.
"With Marvin Lewis reportedly out in Cincinnati (although he denies that he's leaving), a theory/hypothesis is emerging in some league circles," Florio noted. "What if the Browns try to trade Jackson to the Bengals?"
From the Bengals perspective, this would be a serious buy-low option.
For those who may need a reminder, Jackson is 1-29 as Cleveland's head coach. If we go all the way back to the final part of Jackson's previous coaching job, with the 2011 Oakland Raiders, he's 2-33 in his last 35 games as a head coach.
While the record is terrible, we could maybe imagine the Bengals hiring Jackson if he becomes available. He was Cincinnati's offensive coordinator during arguably the best stretch of Dalton's career.
But trading for him? What could the Bengals possibly offer? And assuming they did make an offer, the Browns would pretty much have to accept, wouldn't they?
MORE FROM YARDBARKER
NFL News

Delivered to your inbox

You'll also receive Yardbarker's daily Top 10, featuring the best sports stories from around the web. Customize your newsletter to get articles on your favorite sports and teams. And the best part? It's free!