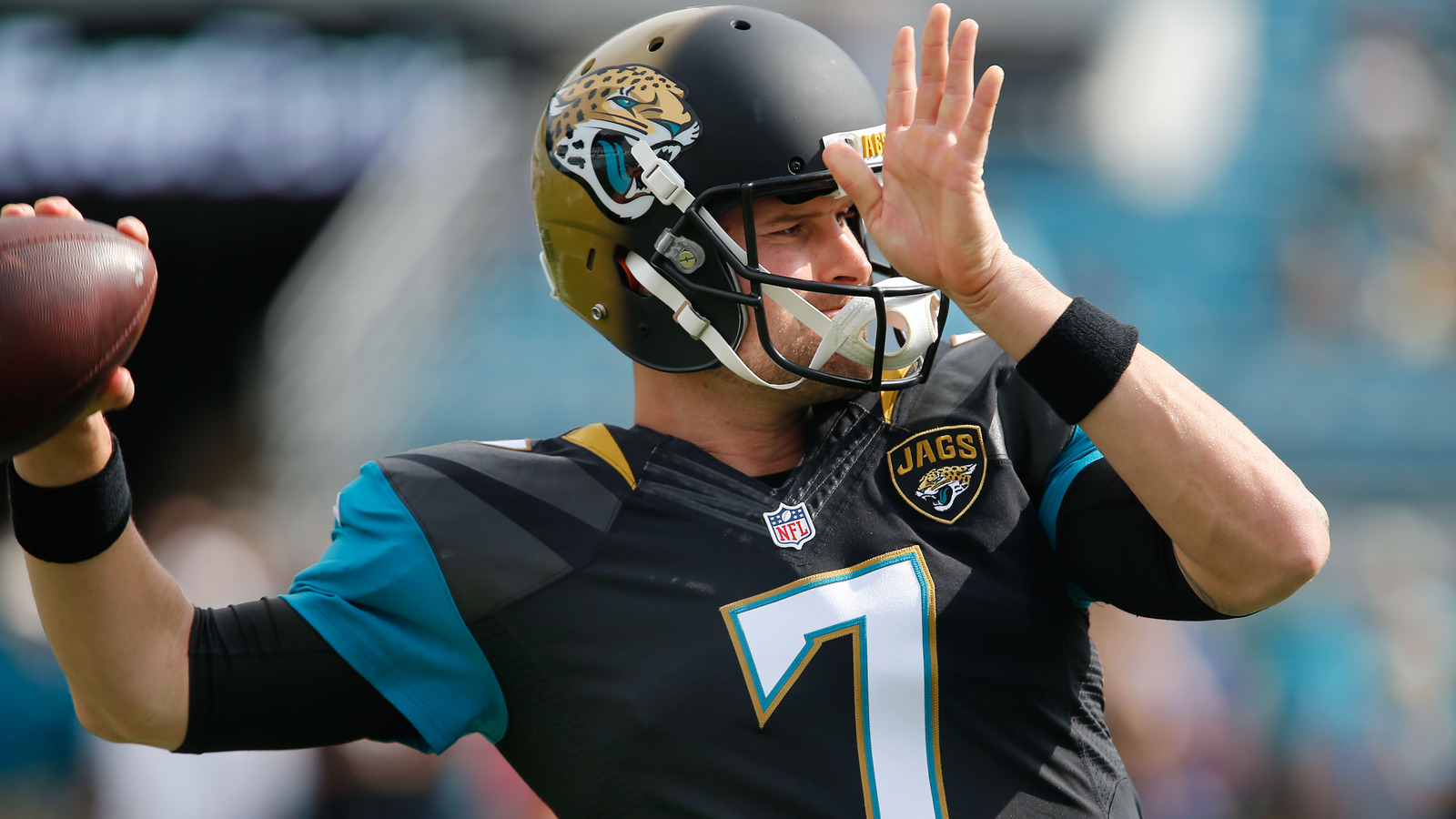 Is Chad Henne poised to be the Jaguars' starting quarterback come Week 1?
Reinhold Matay-USA TODAY Sports
Jacksonville Jaguars head coach Doug Marrone confirmed after Thursday night's preseason game that the quarterback competition is wide open, but one reporter who covers the team believes Marrone has made up his mind.
The Blake Bortles era could already be over.
Ryan O'Halloran of the Florida Times-Union expects Chad Henne to get the start in Week 1. Bortles has had a terrible offseason and continued that trend against the Tampa Bay Buccaneers on Thursday night, and O'Halloran suspects that performance backed up a decision Marrone has already made.
By opening up the quarterback competition between Blake Bortles and Chad Henne, Jaguars coach Doug Marrone is essentially closing it … and giving it to Henne. This regime isn't about the future, it's about which players they feel give them the best chance to win in Houston on Sept. 10. They'll take Check-down Chad over a quarterback whose confidence looks shattered.
Bortles completed 8 of 13 passes for just 65 yards in the preseason game, and his stat line could have been much worse as he missed open receivers and forced passes into traffic. Henne — 6 of 10 for 44 yards — didn't exactly light it up, but he sustained a solid drive and had Allen Robinson and Keelan Cole drop what should have been touchdowns.
At one point, Bortles missed a wide open Robinson on a throw that should have been a huge gain.
There have been some rumblings about the Jaguars bringing in Colin Kaepernick, but that does not seem likely. If Henne is, in fact, named the Week 1 starter, it would not be a surprise if Bortles is released. The Jags picked up the fifth-year option on his rookie contract for next season, but it is only guaranteed for injury.
MORE FROM YARDBARKER
Jaguars News

Delivered to your inbox

You'll also receive Yardbarker's daily Top 10, featuring the best sports stories from around the web. Customize your newsletter to get articles on your favorite sports and teams. And the best part? It's free!