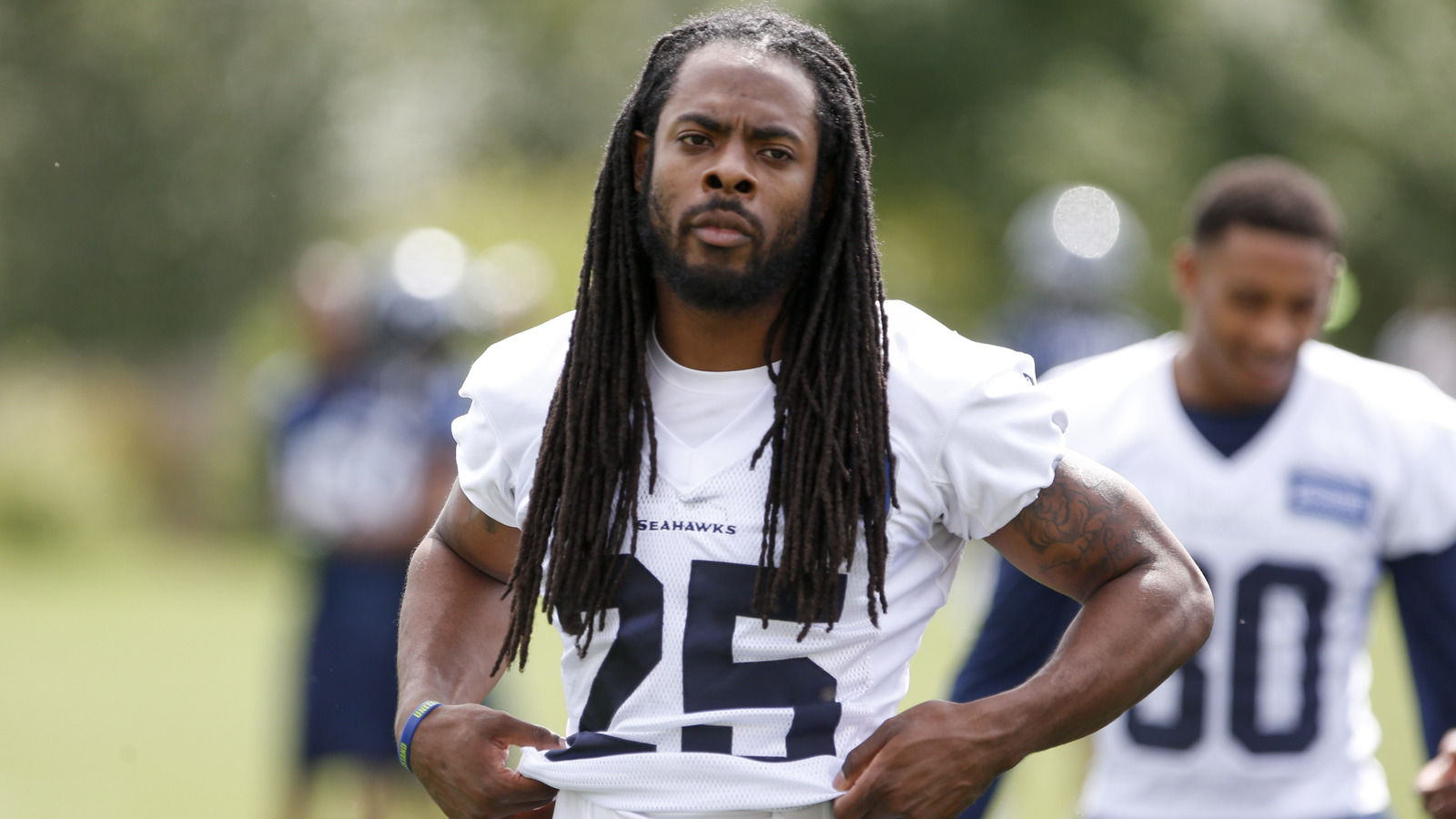 Seahawks cornerback Richard Sherman denies he ever requested a trade.
USA TODAY Sports
The Seattle Seahawks openly shopped Richard Sherman to other teams prior to the NFL Draft, and several reports claimed they were doing so at Sherman's request. Not so, says the All-Pro cornerback.
While speaking to reporters after practice on Wednesday, Sherman admitted that he discussed the possibility of a trade with the Seahawks but insists he never requested it.
"It was never a situation where anybody asked for it. It was just a conversation," Sherman said, via Curtis Crabtree of Pro Football Talk. "We didn't (ask for a trade). We just had conversations about it. It is what it is. Great conversations, great dialogue. We were transparent. Nobody's worried about it."
Sherman says he did not take the trade talks personally, noting that every player has a price.
"If somebody comes with two first-rounders I wouldn't blame them in the least, you know?" he said while laughing. "I wouldn't blame them, at all. It'd be another crazy trade — who was it that got traded like that, Herschel Walker or something like that? But it's just a conversation."
We'll probably never know for sure if Sherman asked to be traded, but it's obvious he was open to leaving Seattle. When you read about how he reportedly feels toward Pete Carroll and Russell Wilson, it's hard not to conclude that Sherman wanted to leave the Seahawks.
MORE FROM YARDBARKER:
QUIZ: Name every player who has been on the cover of 'Madden'
Some of the greatest - and not-so-great- players in the NFL have graced the cover of the "Madden" video games (curse optional). How many of these players can you name?
Last names are acceptable as answers.
MORE FROM YARDBARKER
Seahawks News

Delivered to your inbox

You'll also receive Yardbarker's daily Top 10, featuring the best sports stories from around the web. Customize your newsletter to get articles on your favorite sports and teams. And the best part? It's free!