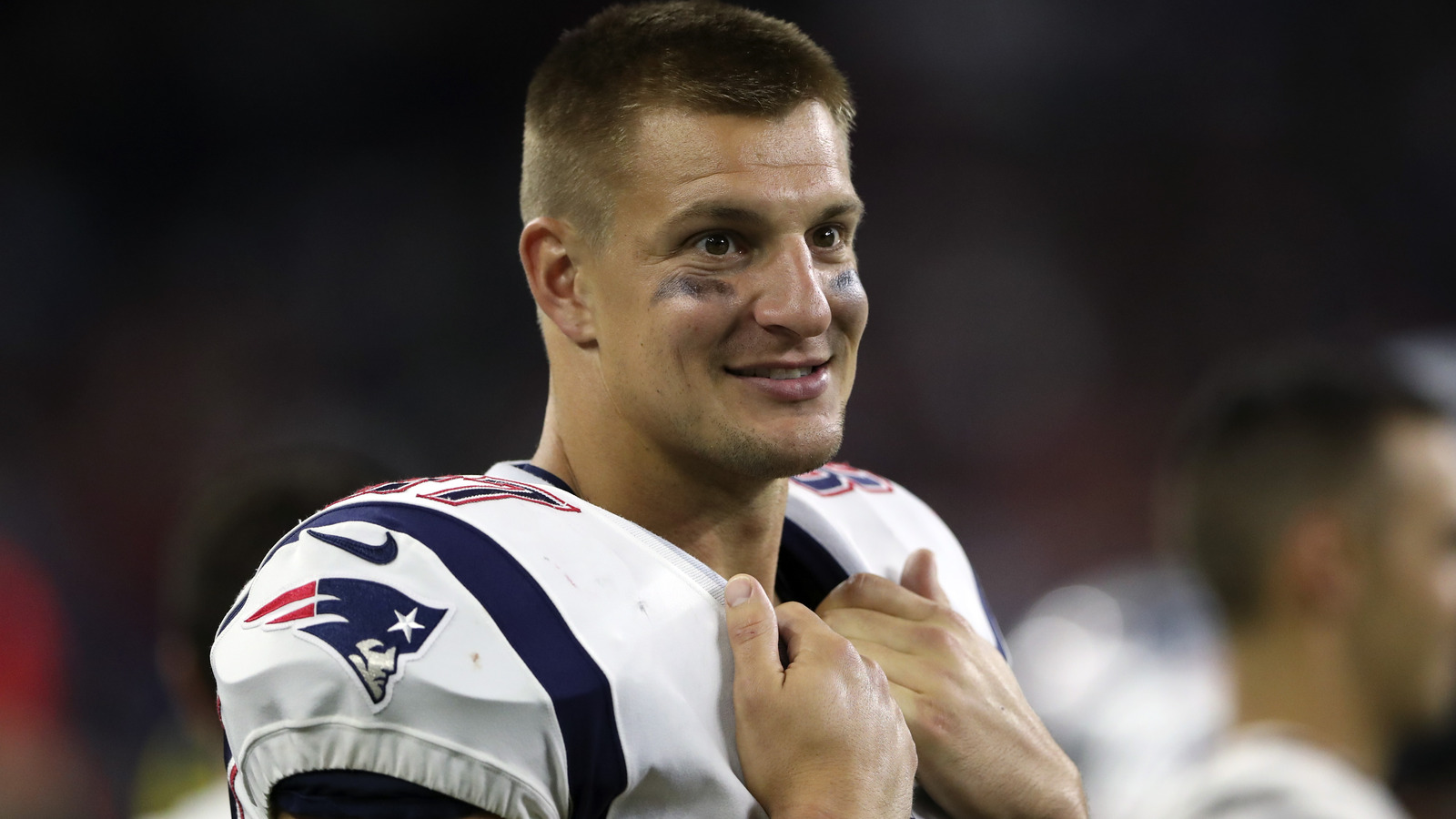 Patriots tight end Rob Gronkowski currently is all in on clean living.
Kevin Jairaj-USA TODAY Sports
Rob Gronkowski is trying a new approach in an attempt to remain healthy, and that has involved changing his diet rather dramatically. How big of an adjustment has Gronk made? He has sworn off … wait for it … alcohol.
That's right, Gronkowski has not tossed back any cold ones in a while as he prepares for Week 1. He has adopted a variety of the diet Tom Brady swears by, which prohibits caffeine and alcohol intake. Although, Gronk says he usually doesn't drink during the season, anyway.
"I don't do that stuff right now. It's football time," he told ESPN's Mike Reiss on Tuesday. "I never really have done that stuff during football time."
While you may find that hard to believe, there's a reason the Patriots have historically left Gronkowski alone when he parties shirtless seemingly all offseason. When it comes time to get down to business, he does just that. Still, the team has to be pleased that he has adopted a similar diet to the one used by its 40-year-old reigning Super Bowl MVP quarterback.
So how has the new diet been treating Gronk? He says some of the meals on Brady's plan are "kind of hard to eat" while others are "really, really good."
Even if Gronkowski did help rack up an astronomical bar tab at a casino this summer, he seems to be all business heading into his eighth NFL season. If he can stay healthy for an entire 16-game slate plus the postseason, the Patriots will be even more dangerous than they were in 2016.
MORE FROM YARDBARKER:
QUIZ: Every player who has caught a touchdown pass from Tom Brady
Tom Brady has thrown touchdown passes to 62 different players. How many can you name? The number of touchdowns caught by each player is listed. All stats are current through the end of the 2015 NFL season.
MORE FROM YARDBARKER
Patriots News

Delivered to your inbox

You'll also receive Yardbarker's daily Top 10, featuring the best sports stories from around the web. Customize your newsletter to get articles on your favorite sports and teams. And the best part? It's free!