We've updated our Privacy Policy.
By continuing to use this site, you are agreeing to the new Privacy Policy.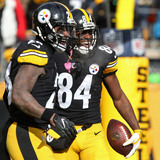 The Pittsburgh Steelers have until July to work out a long-term contract extension with Le'Veon Bell now that they have used the franchise tag on him again, and it looks like the team could get some help from one of its other star players.On Wednesday, Antonio Brown shared a video on his Instagram story that showed him getting ready to sign an amended version of his own contract...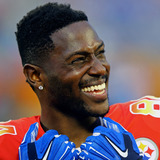 Antonio Brown has agreed to restructure his contract with the Steelers, according to his latest Instagram story. The Drew Rosenhaus client will have his 2018 salary fully guaranteed in a move that will give him additional security while freeing up some additional cap room for the team.  Brown, the league's most talented wide receiver, inked an extension with Pittsburgh in February...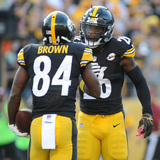 The Pittsburgh Steelers are in really rough shape heading into the offseason in terms of cap space. In fact, until Antonio Brown re-worked his contract on Wednesday, the franchise didn't have the cap space to sign Le'Veon Bell to his franchise tag.Brown posted a video of himself signing a new deal that fully guarantees his 2018 salary while creating necessary space for Pittsburgh...
LIKE WHAT YOU SEE?
GET THE DAILY NEWSLETTER: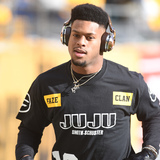 Steelers receiver JuJu Smith-Schuster was one of the most dominant rookies on the offensive side of the ball this past season, and he was a major producer for the team in the slot.Smith-Schuster, who was a great complement to Antonio Brown and Le'Veon Bell, gave the team reason to believe life after Martavis Bryant won't be so bad after all. He showed the ability to stretch the field...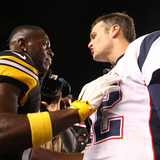 The Steelers have become a bit of a rival for the Patriots in recent years, and that's why All-Pro receiver Antonio Brown couldn't help but troll Tom Brady amid the team's 41-33 loss in Super Bowl LII.Brady threw for 505 yards in the game, and broke a number of records, but the Patriots' defense could not stop a nosebleed, and that was the difference in the contest.Another key moment...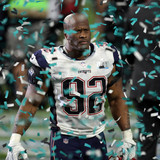 The petty has apparently made it over to the NFL from the NBA. Fresh off the New England Patriots dropping Super Bowl LII to the Philadelphia Eagles Sunday night, one Pro Bowl receiver has some jokes.Antonio Brown of the Pittsburgh Steelers took to Instagram to shade both former teammate James Harrison as well as Patriots quarterback Tom Brady.And it was all sorts of glorious. Now...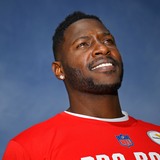 Pittsburgh Steelers receiver Antonio Brown and quarterback Ben Roethlisberger are in Orlando for the 2018 Pro Bowl. In addition to preparing for the most boring exhibition game known to mankind, they're hamming it up for their fans.Brown posted this funny Step Brothers pic of himself and Big Ben on Friday. "Did we just become best friends?""Yep!" Even though the Steelers were eliminated...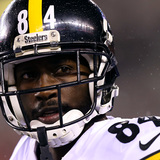 Sunday's 2018 AFC Pro Bowl team features some of the Pittsburgh Steelers' top offensive players in combination with a few Jacksonville Jaguars expert defenders.This is something that Steelers wide receiver Antonio Brown is not too happy about, however. Just take a look at what Brown had to say about partnering up with the guys who beat his team in the AFC Divisional Playoffs. We...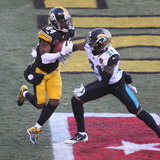 The NFL has many great receivers and players. But on Sunday, in a game where his team desperately needed something, Pittsburgh Steelers receiver Antonio Brown showed that he's clearly the game's best receiver and quite possibly, it's best player.The first touchdown Brown caught was spectacular. With Pittsburgh down 21-0 to the Jacksonville Jaguars, Brown hauled in a one-handed touchdown...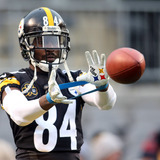 Antonio Brown still sounds poised to play on Sunday for the Pittsburgh Steelers, but it doesn't sound like his calf is out of the woods.ESPN's Dan Graziano reported Saturday that the Steelers still expect Brown to play, but with cold weather anticipated in Pittsburgh for Sunday's game, there is some worry about how that will impact the calf injury.Brown was a full participant in...
MORE STORIES >>
Steelers News

Delivered to your inbox

You'll also receive Yardbarker's daily Top 10, featuring the best sports stories from around the web. Customize your newsletter to get articles on your favorite sports and teams. And the best part? It's free!