What do you call it when a cow walks backwards? Moo walking. ICYMI: Bronco MBB whoop on Colorado State The Broncos looked really good. It also didn't hurt the the Colorado State men's team has had some issues with their head coach. But the important thing is they had a non-controversial win and made it out of Fort Collins with a W and no injuries. Bronco WBB also victorious...
From now until the 2018 NFL Draft takes place, we hope to showcase as many prospects as possible and examine both their strengths and weaknesses. Most of these profiles will feature individuals that the Pittsburgh Steelers are likely to have an interest in, while a several others will be top-ranked players at...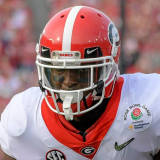 Another memorable bowl season is in the books, and top performers stood out across the college football landscape. Teams dominated, players excelled and even a couple of positional units controlled their respective game.We're recapping the best of the bunch, highlighting the figures that provided a major impact in bowl season. Though final result affected the choices, a few losing...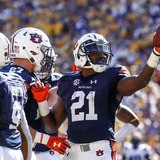 We are barreling toward the end of college football season and this week is when the roller coaster will finally reach its crescendo.After conference championship games, there are no more if this, then that scenarios. The resumes are built — it's in the committee's hands. And unless Oklahoma, Georgia, and Wisconsin all win, this will be its toughest decision yet. Every key game this...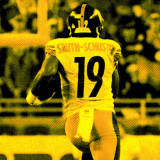 Steelers rookie wide receiver JuJu Smith-Schuster had himself an eventful week. In just the last seven days, the youngest player in the NFL was ensnared into the Martavis Bryant imbroglio, had his trusty bike stolen and recovered, fended off the unwanted advances of a former adult film star, and this was all before he and the Steelers took on the Detroit Lions over the weekend. When...
It was quite a "first" season representing the blue for Cedrick Wilson Jr. The JUCO transfer wide receiver from Memphis, Tennessee finished with some astonishing numbers with Brett Rypien throwing him the ball. Bronco fans knew he had potential, but I'm not sure anyone thought he'd perform the way that he did as Wilson finished with 56 receptions and over 1100 yards receiving with...
Ex-NFL player Cedrick Wilson faces very serious charges today as he's been indicted on charges of wire fraud and Social Security fraud according to TimesUnion.com. Wilson, who had hoped to be a school teacher, according to the Memphis Commercial Appeal, allegedly paid someone to take the PRAXIS, a teacher certification test, for him. Four others have already pleaded guilty in...
MORE STORIES >>
49ers News

Delivered to your inbox

You'll also receive Yardbarker's daily Top 10, featuring the best sports stories from around the web. Customize your newsletter to get articles on your favorite sports and teams. And the best part? It's free!