We've updated our Privacy Policy.
By continuing to use this site, you are agreeing to the new Privacy Policy.
The Hitner Train has just pulled into the District of Columbia metropolitan. As first reported by Ian Rapoport of NFL Network on Wednesday, the Washington Redskins are signing safety Donte Whitner to a one-year deal. Redskins head coach Jay Gruden confirmed the deal shortly thereafter. Whitner, the three-time Pro Bowler, was waived by his hometown Cleveland Browns last April and...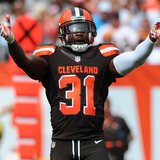 Former Pro Bowl safety Donte Whitner finally has himself a new job. According to NFL Media's Ian Rapoport, the Washington Redskins are signing the veteran to a one-year deal. The #Redskins are signing Pro Bowl safety Donte Whitner to a 1-year deal, source said. He worked out for the rival #Giants last week… — Ian Rapoport (@RapSheet) October 5, 2016 This comes one day after...
The New York Giants, desperate for help at safety, will reportedly bring in veteran Donte Whitner for a work out on Sunday. Battling injuries at safety, playing WRs there in practice, the #Giants are working out ex-Pro Bowler Donte Whitner on Sunday, source said. — Ian Rapoport (@RapSheet) September 30, 2016 Faced with taking on the Minnesota Vikings on Monday night, the Giants...
LIKE WHAT YOU SEE?
GET THE DAILY NEWSLETTER:
The Carolina Panthers could be close to adding a former Pro Bowl safety to their young secondary. According to Ian Rapoport of NFL Network, the Panthers are hosting veteran safety Donte Whitner for a workout on Friday. Source: Former Pro Bowl safety Donte Whitner is flying to Carolina tomorrow for a workout with the #Panthers. Could be a big-time addition — Ian Rapoport (@RapSheet...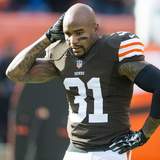 Donte Whitner was released by the Cleveland Browns on Saturday and took somewhat of a parting shot at the team afterwards. Whitner bid the city adieu and then expressed disappointment with the timing of the move: I just wish they had common courtesy and would've done it weeks ago when free agency was going on... #25thHour... But I'll bounce back! — DonteHitner (@DonteWhitner...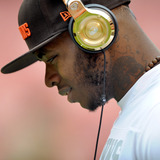 Josh Gordon has not appeared in an NFL game since 2014, and there was a stretch of time when the Cleveland Browns wide receiver was not exactly focused on staying in shape. On Monday, Browns safety Donte Whitner told reporters at the Cleveland Auto Show that it was not too long ago that Gordon weighed as much as a linebacker. "Over the last couple months, just watching him, watching...
Johnny Manziel suffered through a miserable game passing the ball in Week 16 and made a big mistake at the end of the game against the Kansas City Chiefs. Not surprisingly the Cleveland Browns lost, 17-13. Manziel finished with just 136 passing yards on 13-of-32 attempts, failing to score through the air and turning the ball over with an interception. He also failed to get the team...
Donte Whitner is known for trying to lay the smack down on ball carriers that dare come his way, and early in Saturday's preseason contest he did just that when Theo Reddick thought it would be a good idea to cross the middle.Nice hit? Yeah. Worthless hit? Yep.@gifdsports/TwitterThe hit looks great on highlight reels and all, but when defensive backs like him go for the lick rather...
MORE STORIES >>
Browns News

Delivered to your inbox

You'll also receive Yardbarker's daily Top 10, featuring the best sports stories from around the web. Customize your newsletter to get articles on your favorite sports and teams. And the best part? It's free!